Wedding Jewellery Collection
Wedding jewellery
Wedding jewellery offers exciting choices to make your wedding day the most unique, special and memorable day of your lives. From the all important engagement ring signifying your commitment to each other to jewels to treasure and wear enriched with memories of the day for the rest of your lives. Bracelets, earrings and necklaces are traditional choices for brides but an authentic antique or Art Deco piece ensures a truly unique, one of a kind jewel. Bridegrooms are now more adventurous and unconventional than in the past with choices of unique cufflinks, rings and striking brooches to wear as a tie pin or a jewelled floral buttonhole. (Your new wife will thank you when she borrows your wedding jewels!). The mothers of the bridal couple are in the delightful position of being able to choose at whim a special piece to complement their outfits and become a wonderful memento of the day.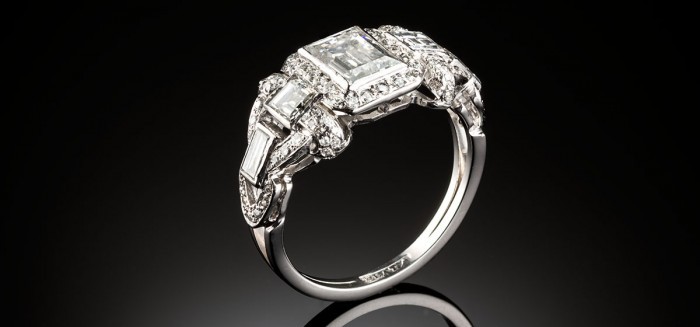 Baguette and carre cut diamonds are a much admired perennial Art Deco favourite. The ring you have been searching for.
20006983 SOLD
See Detail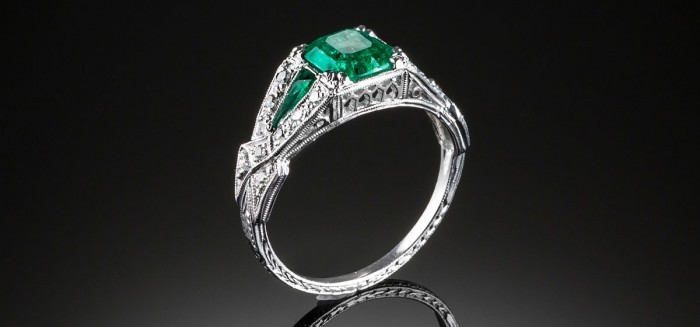 A surfeit of emeralds for lovers of Art Deco emerald rings with not only a fine square central emerald but also emerald shoulders.
20007508 SOLD
See Detail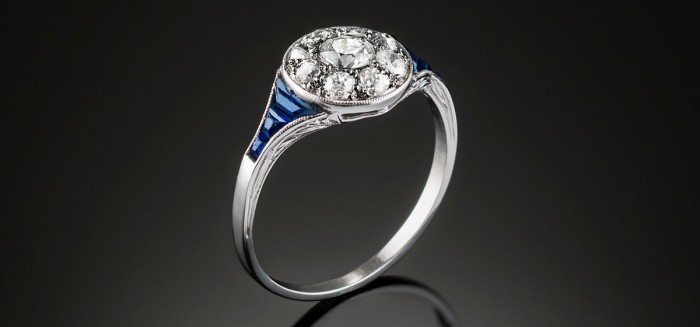 Curved geometric motifs contrast with linear baguette cut diamonds in a unique not-so-geometric Art Deco bracelet for those who like to be different.
2000.1643
See Detail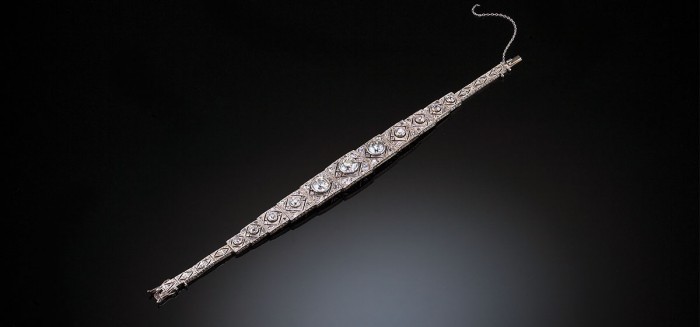 Fallen from the wrist of a flapper. Why not pick it up?
2000.0158
See Detail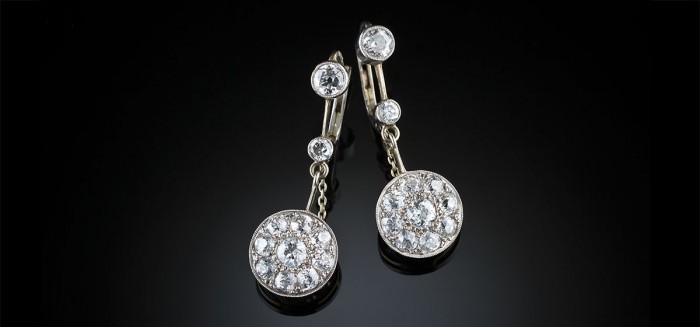 The perfect length Art Deco diamond drop earrings with sparkling movement from the diamond clusters to catch the eye and a discreet chain to keep the cluster safe.
2000.0288
See Detail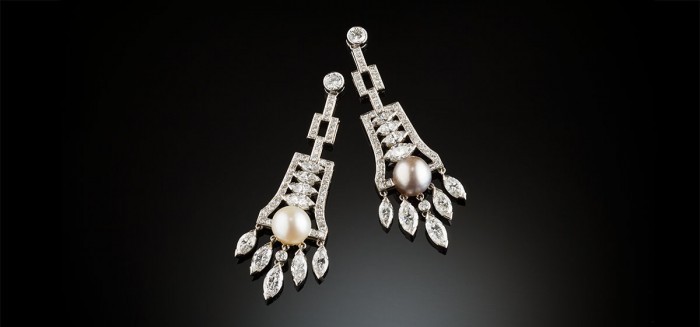 Spectacular Timeless Earrings with bright white diamonds and the chic combination of one white and one grey natural pearl.
2000.3326
See Detail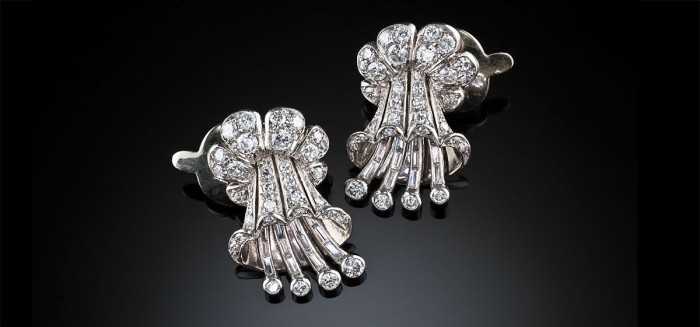 The heady combination of Art Deco earrings, Ghiso, Paris ,1930s.
20000349
See Detail
Moonstone jewellery is always flattering and versatile.
2000.6730
See Detail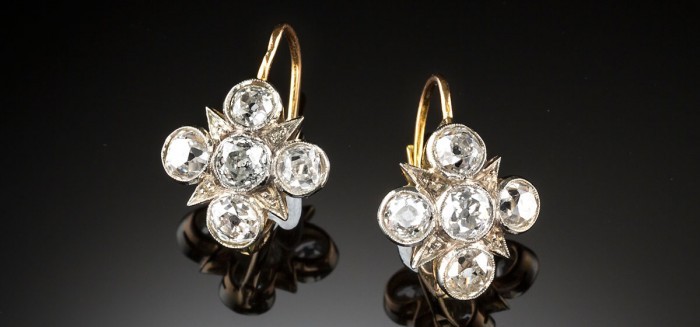 The perfect difficult to find-suits-all-occasions period diamond earring.
2000.7591 SOLD
See Detail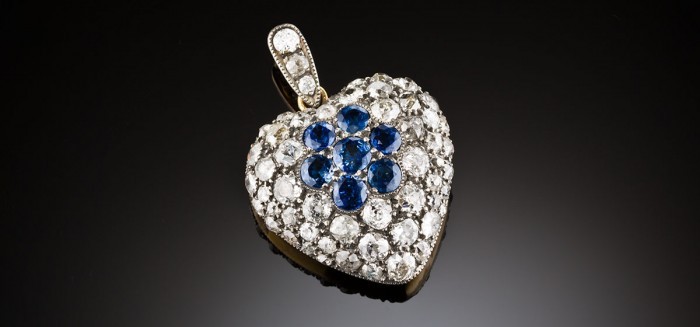 Always the favourite shape for a locket.
20005986
See Detail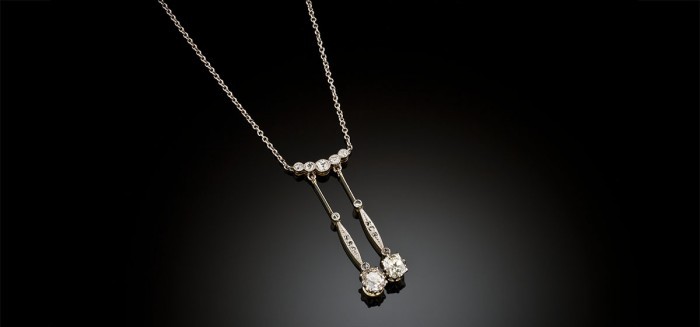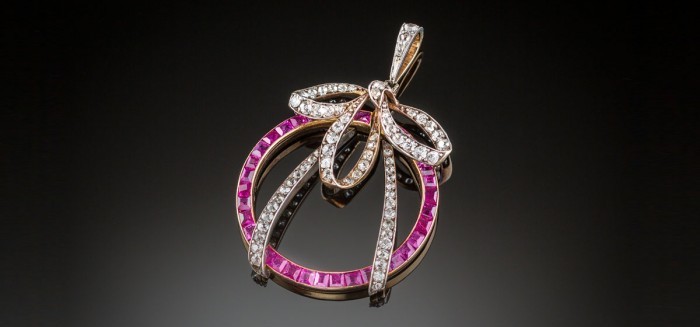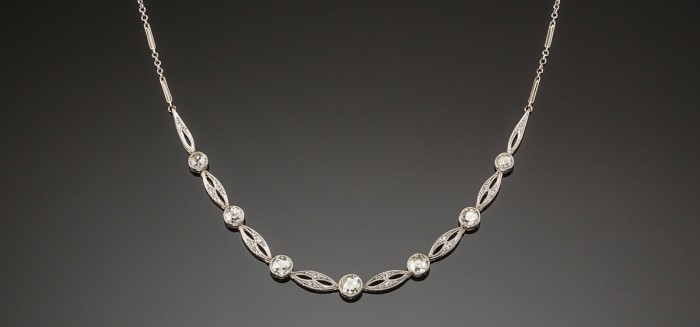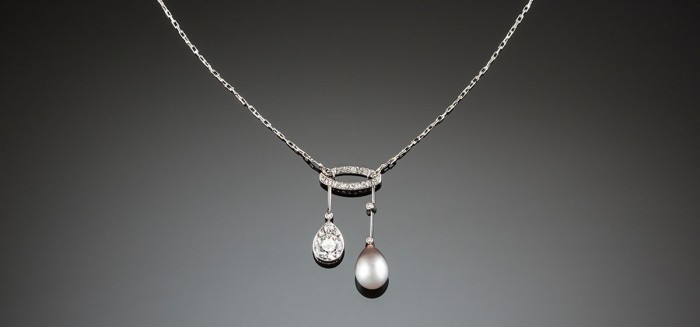 A fine and very desirable lavaliere from one of the premier eras of exquisite jewellery.
20008178
See Detail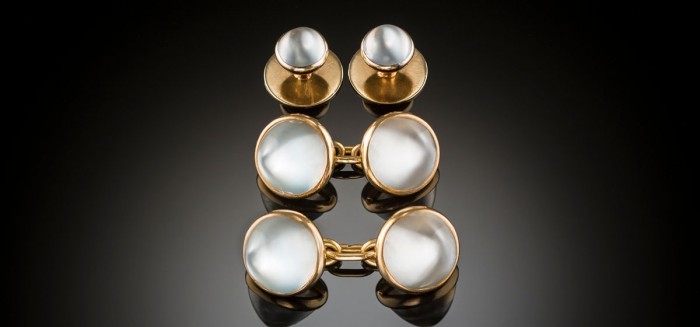 With matching collar buttons. Elegant and very smart.
20005499
See Detail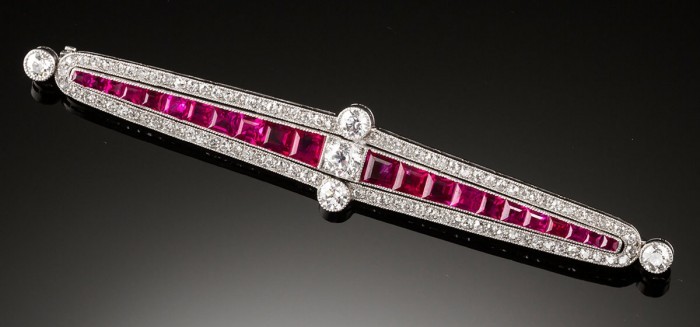 Art Deco vibrant jewelled slash for coats, dresses, lapels ...
20007805 SOLD
See Detail
An old jewellery adage says that a well made jewel will look as good from the back as the front. On that premise this flower is a very fine jewel indeed. Quietly spectacular. For the perfectionist.
20006006
See Detail
Historic Art Deco Tiffany & Co at its most alluring. Read further for the fascinating story of this superb bracelet.
20004354
See Detail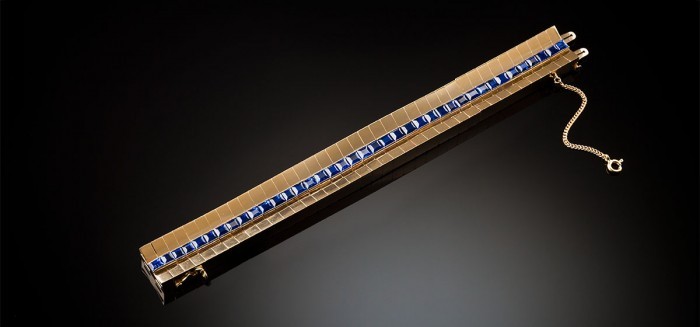 Among the best of Retro bracelets - bold simple styling enhanced by sapphires of a fine rich blue. A bracelet with great presence.
20005030
See Detail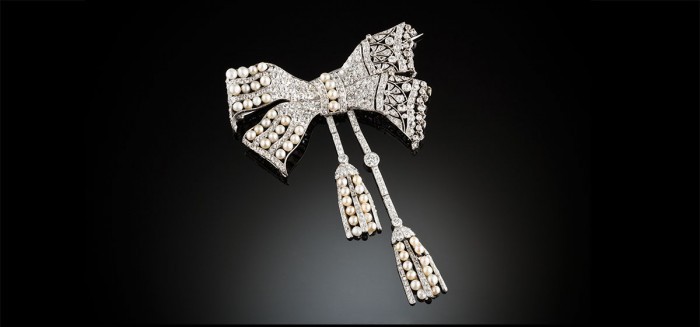 An exquisite and very versatile jewel that can be worn in so many different ways. One of the prettiest and rarest pieces in our collection.
20003401
See Detail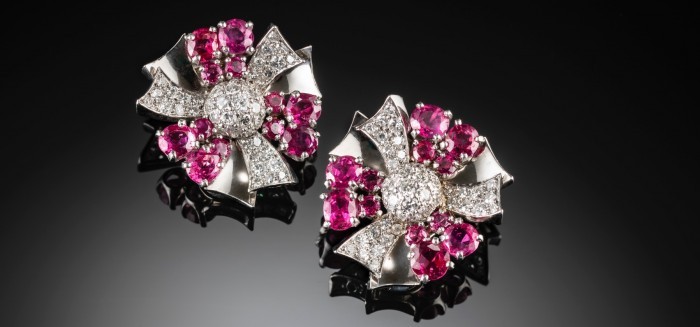 Worn by the original IT girl Gladys Glad who knew her jewellery in her portrait by John Decker.
20006969
See Detail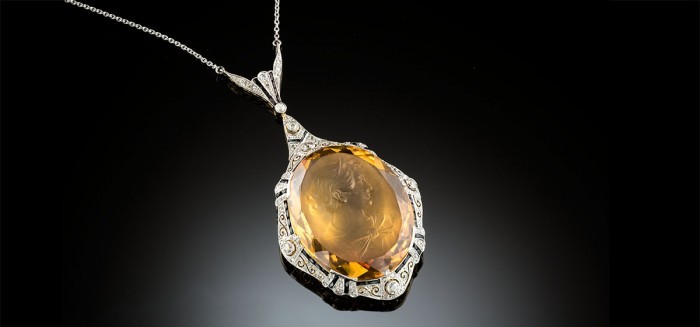 An exquisite pendant to make all your occasions special.
20006853
See Detail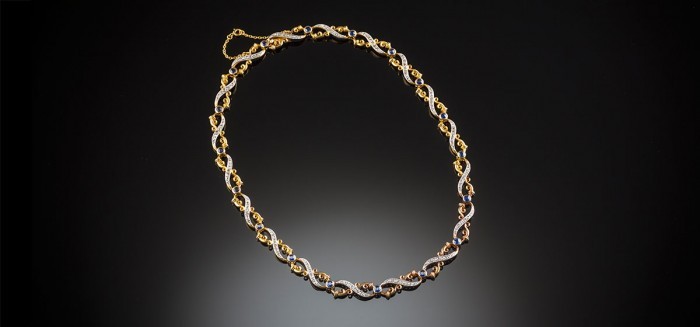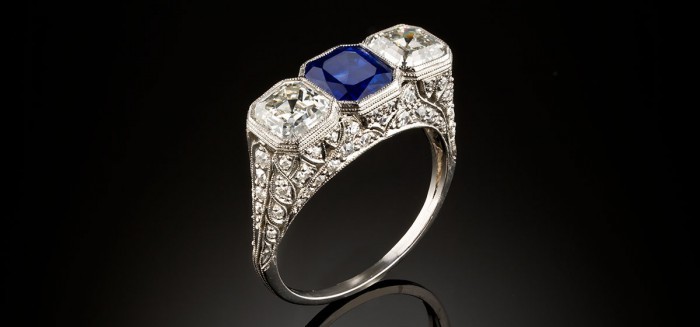 Close to perfection is always irresistible
20004651
See Detail