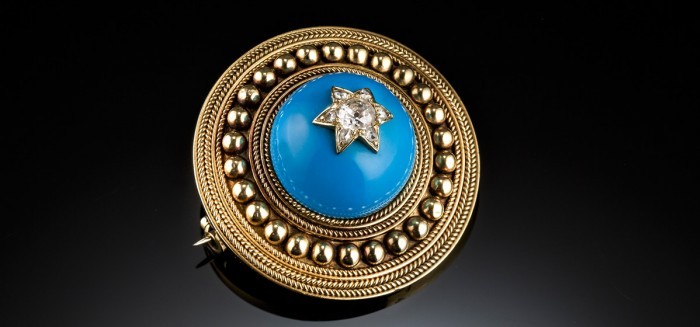 A very striking Victorian brooch with a contemporary sparseness.
2000 2435
See Detail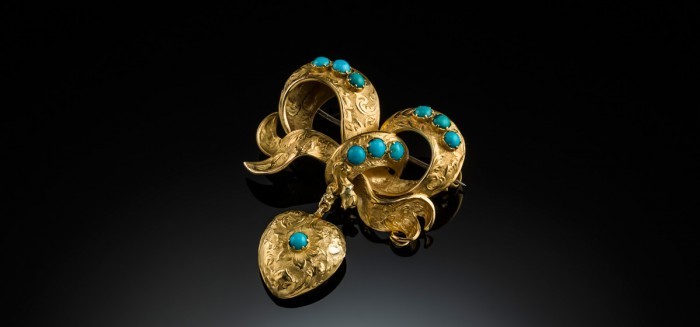 The epitome of a romantic antique sentimental locket brooch. It is difficult to find a jewel more sentimental in the early Victorian taste with the bow and turquoise reminiscent of forget-me-nots and the heart with the compartment to the reverse.
2000 1865
See Detail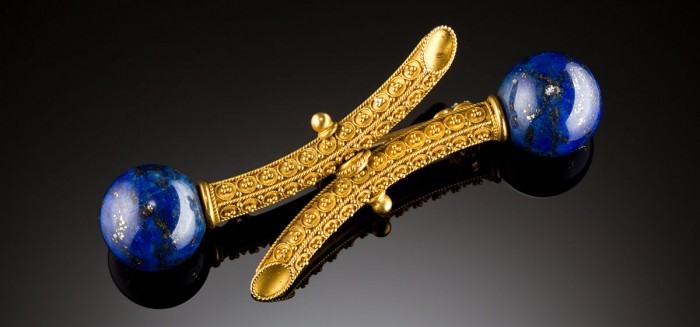 Etruscan Revival jewellery is always sought after, perhaps because it is not only fascinating but so wearable today.
20005818
See Detail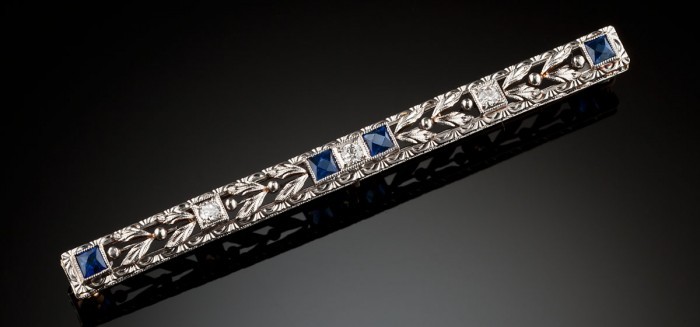 Early twentieth century jewellery at its delicate best is always worth seeking out.
20002241
See Detail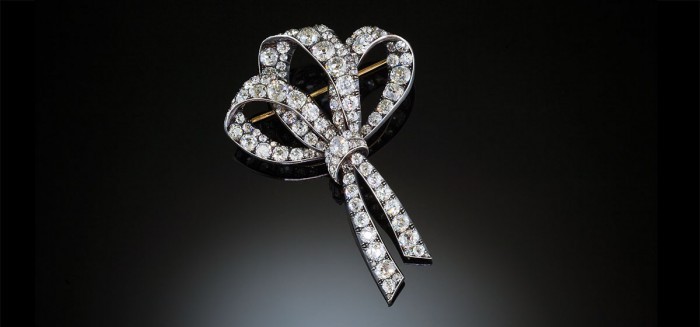 The brooch for every conceivable special occasion. Tea with the Queen?
20000219
See Detail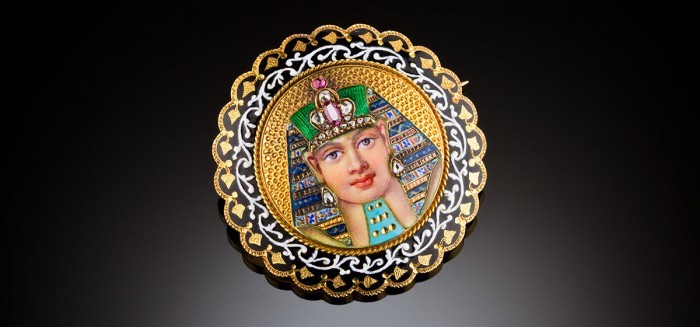 This rare and intriguing enamelled jewel is a wonderful conversation starter. Read about the brooch and the passionate enthusiasm for Egyptian Revival at this time.
20005849
See Detail
Authentic antique, vintage and estate jewellery
26 Howey Pl, Melbourne VIC 3000 Australia