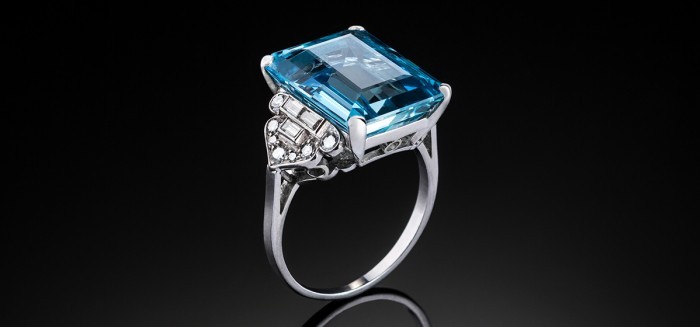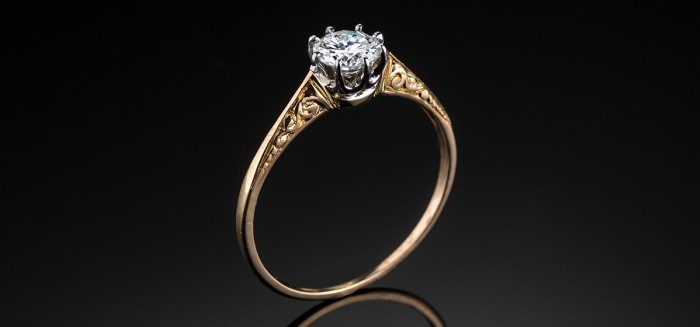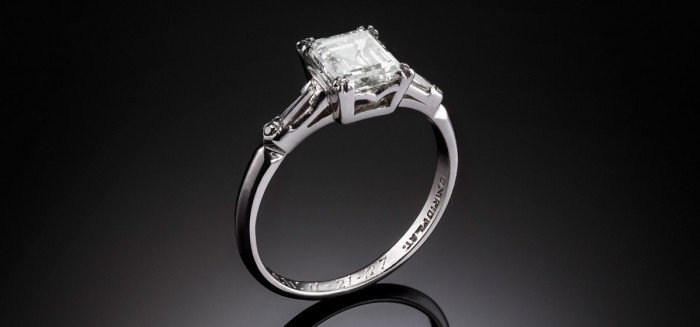 Old emerald cut diamonds with baguettes are always a winning combination in Art Deco rings.
2000 2152 SOLD
See Detail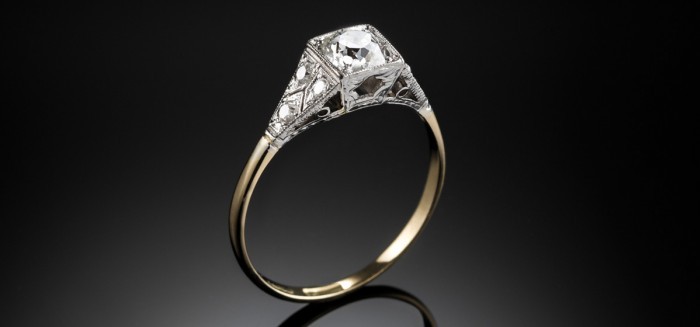 A striking smaller Art Deco ring with a typically Art Deco square mount embellishing the brilliance of the round old cut diamond.
2000 1308 SOLD
See Detail
So French Art Deco in the late 1930s.
20008215 SOLD
See Detail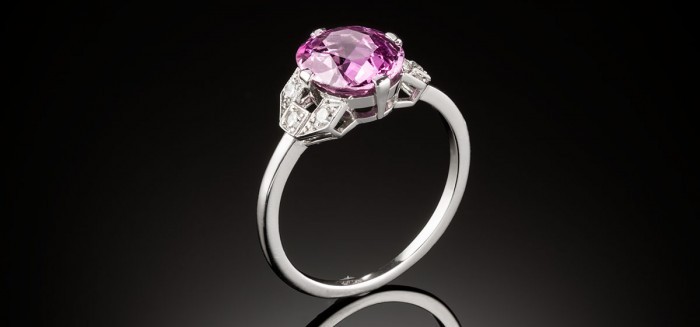 A glowing rich colour in an authentic 1930s Art Deco ring.
20006518
See Detail