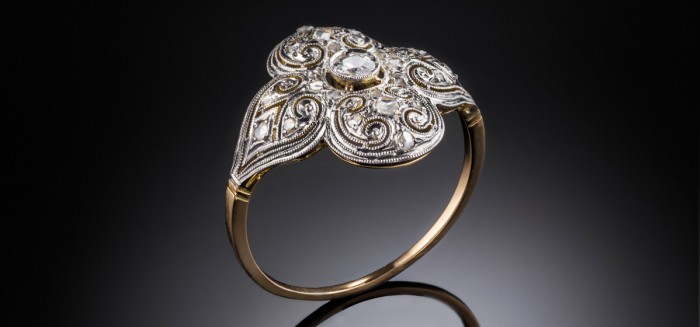 A romantic ring reminiscent of mantilla lace shimmering with small diamonds.
2000 2244
See Detail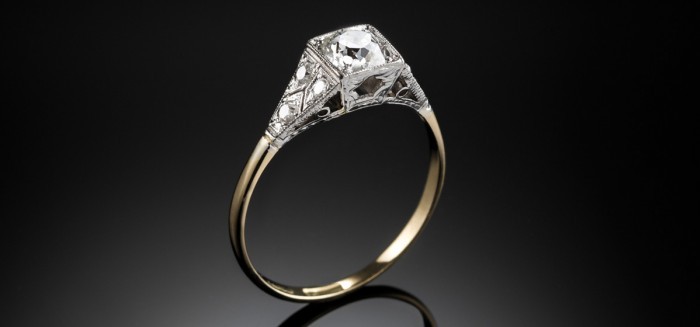 A striking smaller Art Deco ring with a typically Art Deco square mount embellishing the brilliance of the round old cut diamond.
2000 1308
See Detail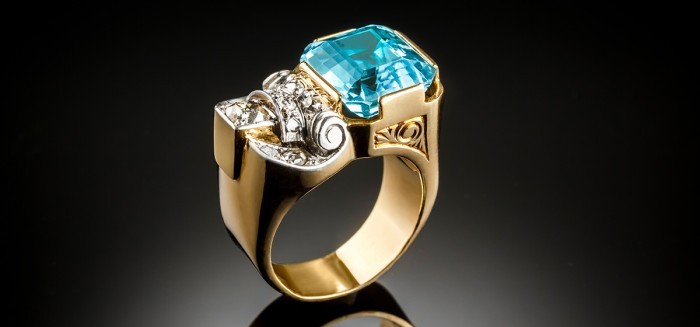 An impressive and unique aquamarine and diamond ring
20009380
See Detail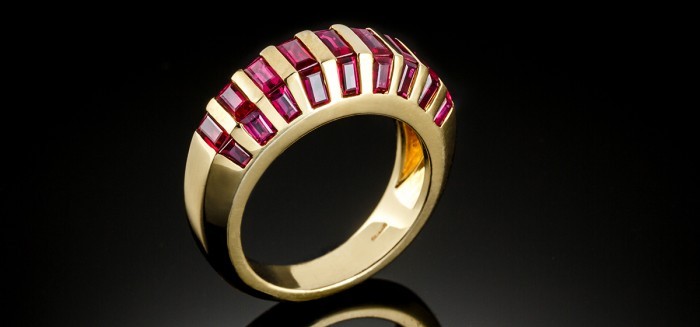 A striking Retro ring combining drama and style in equal parts.
20009373 SOLD
See Detail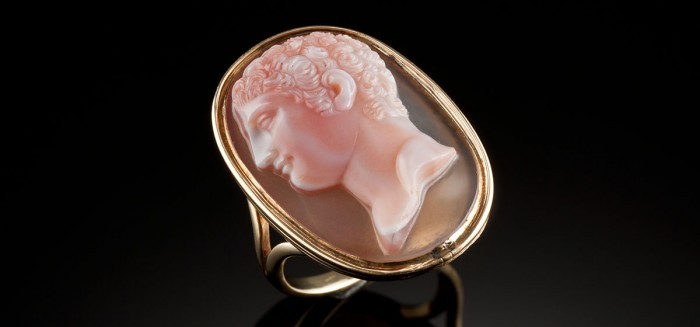 A handsome and impressive cameo ring.
20009359
See Detail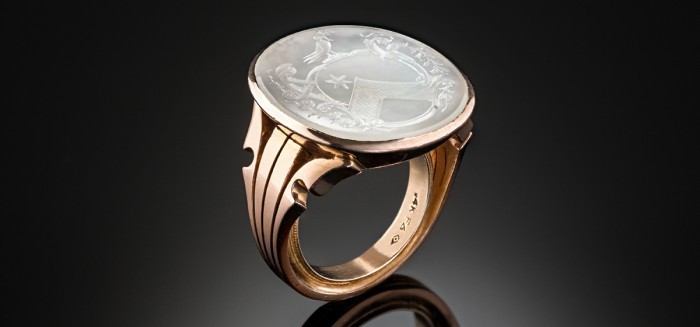 A signet style ring to impress.
20009076
See Detail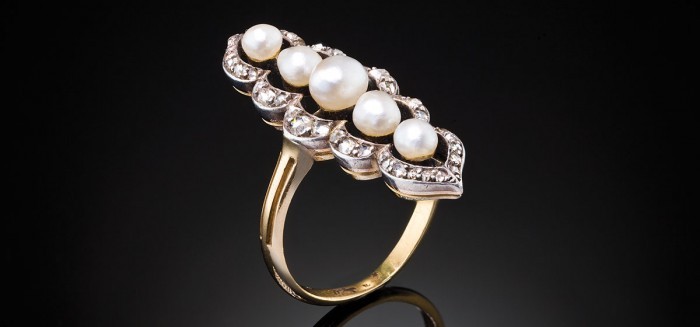 Probably not for the introvert. An eye catching elongated ring of rare natural pearls.
2000.0547
See Detail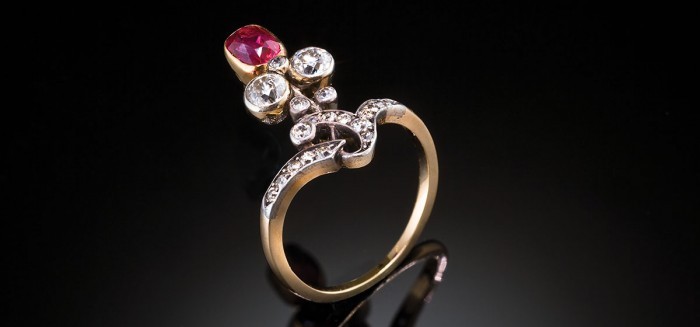 Giardinetto rings – a little flower pot - are one of the prettiest antique rings and very collectable.
20000516 SOLD
See Detail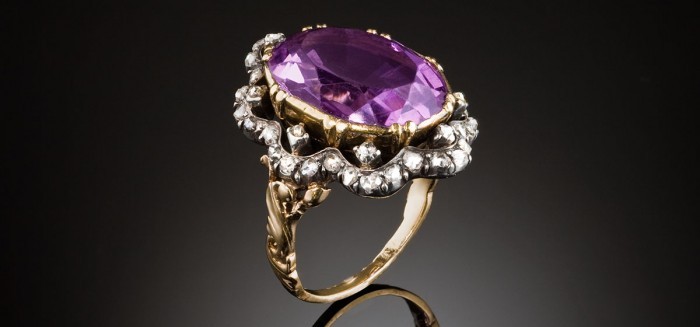 A spectacular and very feminine dress or cocktail ring with the diamond setting curving down onto your finger
2000 1698
See Detail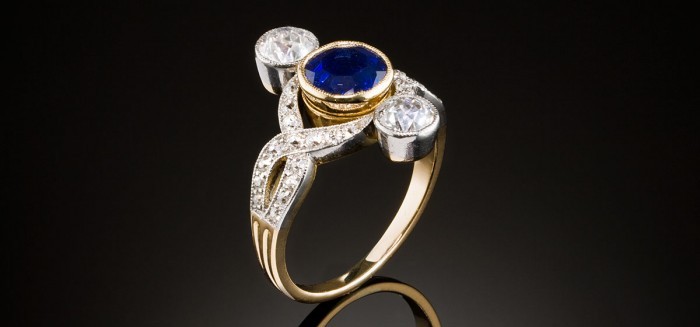 Rich in colour and history. Enrich it further with your story.
2000.2985 SOLD
See Detail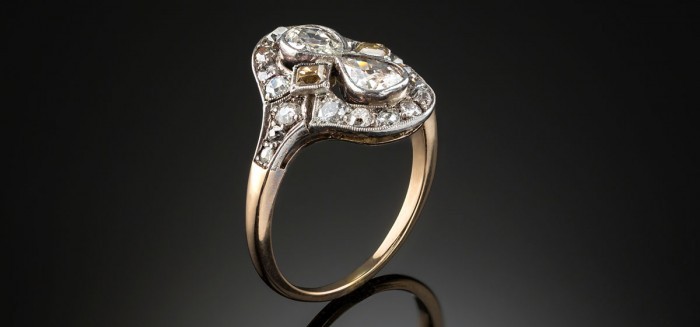 A very appealing and versatile dress ring
20008161 SOLD
See Detail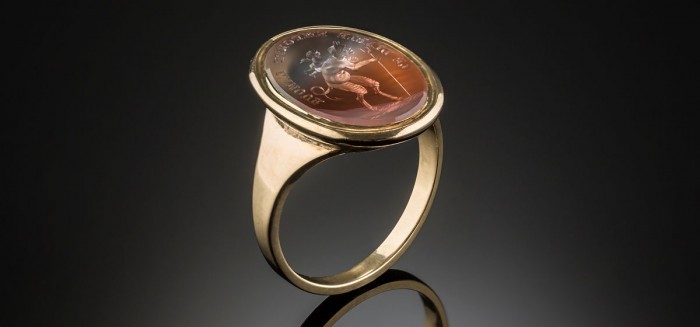 Read further as to the colloquial meaning of the inscription:
20008628
See Detail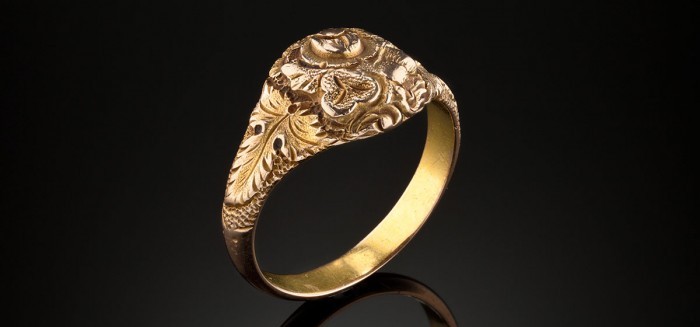 Signet rings are currently enjoying a resurgence of popularity for both sexes.
20002497
See Detail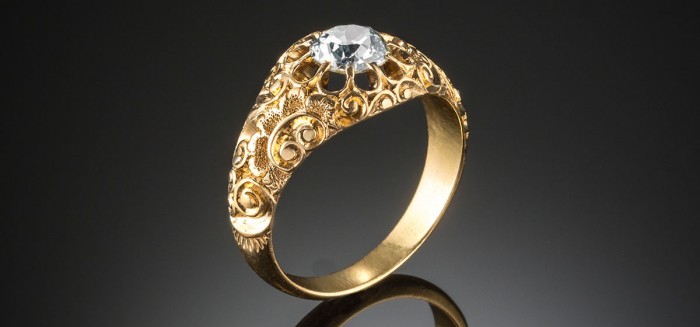 Rich coloured gold and carving holding an antique diamond make this an irresistible jewel.
20007355
See Detail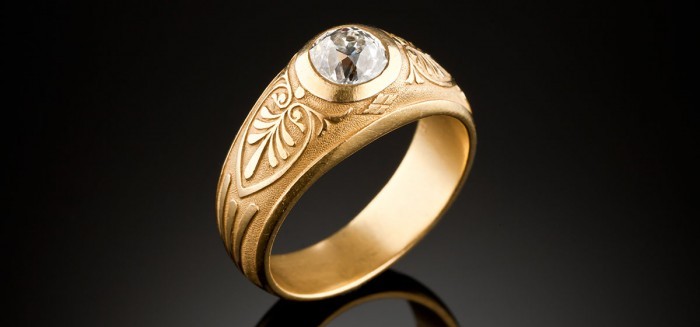 The quality of good Russian jewellery is always self evident. A very handsome ring indeed.
20004620
See Detail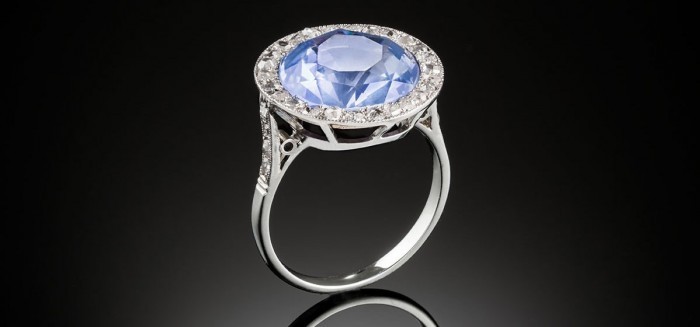 In two words. Impressive. Gorgeous.
20007065
See Detail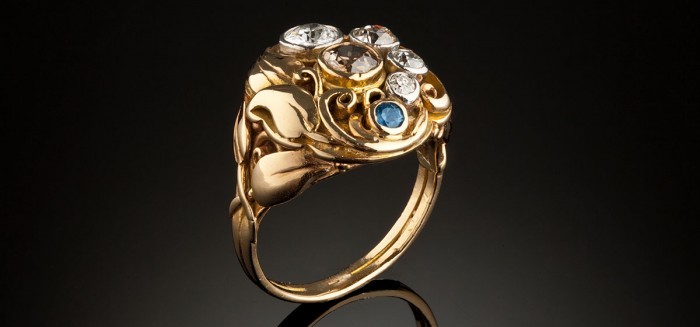 You may never want to take this ring off.
20004347 SOLD
See Detail
Authentic antique, vintage and estate jewellery
26 Howey Pl, Melbourne VIC 3000 Australia