Striking modernity of design, and rich period detail make authentic Art Deco jewellery is as sought after today as it was in the 1920s and 1930s with distinctive designs and quality of detail and workmanship which later versions- whether reproductions or tenuous interpretations- have never completely captured.
Art Deco Jewellery was strongly influenced by World War 1 and its aftermath. The exuberant spirit of post war years, the emergence of a fiercely emancipated woman, technological changes, the vivid colours of Diaghilev's Ballets Russes, the Fauvist artists and orientalism, and loose columnar fashions were just some of the more significant factors that changed jewellery. The sinuous Art Nouveau and the delicate Garland Style incorporating diamonds, pearls and pale gemstones were swept away by simplistic bold stylisation, vivid colours, geometric motifs both linear and curved, subsequent new gem cuts and long jewellery characterising the jewellery of the 1920s. This was a period of exciting events and intoxicating jewellery. As in the Belle Epoque era fine jewellers favoured platinum as the premier metal of choice. While the image of the garconne flapper's short tunic dress, bobbed hair, heavy dramatic makeup, long sautoirs and earrings, arms stacked with narrow bracelets and watches is iconic in the 1920s much jewellery in the early Art Deco period still showed the influence of the Belle Epoque period. Rings often displayed fine detailing, with mounts of scrolls or floral design while millegrain embellished and softened the edges of the metal
The stock market crash of 1929 influenced Art Deco jewellery in turn. The carefree flapper was replaced by a more feminine woman and jewellery became big, white and bold. Diamonds and platinum dominated often combined with rock crystal or just one other accent colour- ruby, emerald or sapphire. The geometry of the twenties became more curved and three dimensional with spirals, scrolls and pleats leading into the bold, voluminous designs of the 1940s.
A parallel movement favouring industrial designs of bolder and more confronting elements, featuring often silver and less valuable gems such as lapis lazuli, coral, jade and onyx developed also at this time. A number of now famous jewellers particularly in Germany and France created spectacular jewellery in this aesthetic which is keenly sought after today both for its bold design, history and wearability. James Alfredson carries a small but selective stock of Art Deco industrial design jewels at times.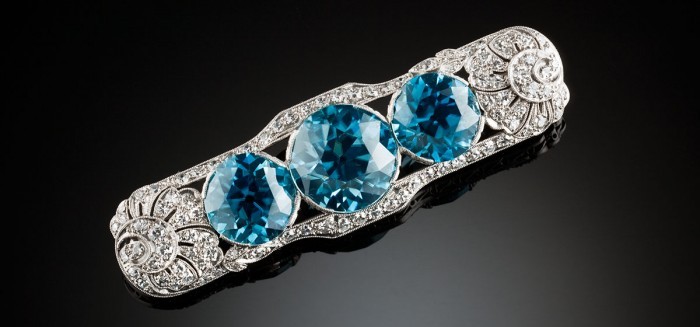 The epitome of a smart Art Deco jewel. Stunning as a brooch or pendant.
20003241
See Detail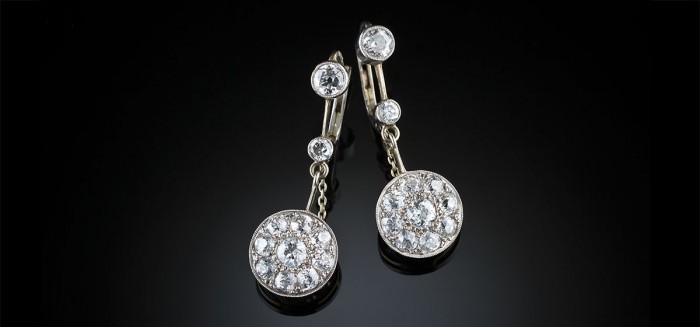 The perfect length Art Deco diamond drop earrings with sparkling movement from the diamond clusters to catch the eye and a discreet chain to keep the cluster safe.
2000.0288
See Detail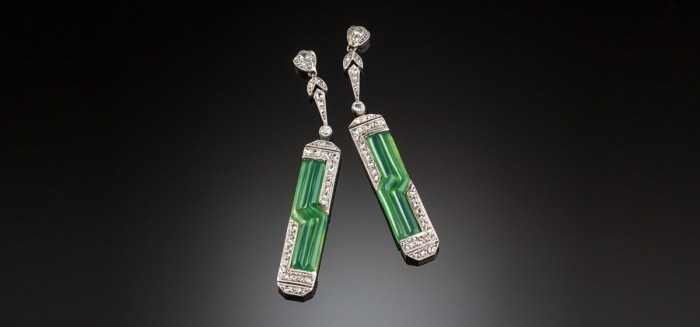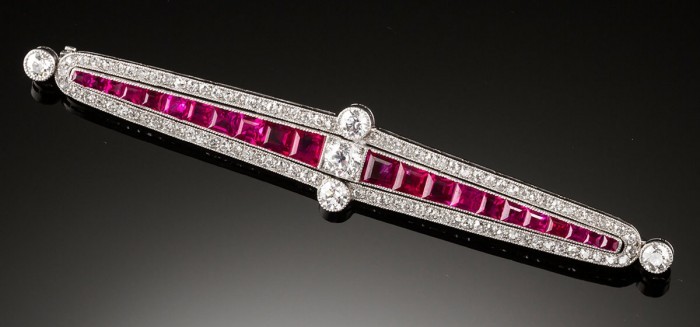 Art Deco vibrant jewelled slash for coats, dresses, lapels ...
20007805 SOLD
See Detail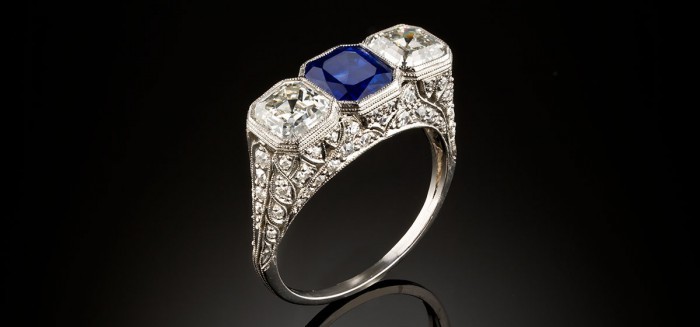 Close to perfection is always irresistible
20004651
See Detail
Historic Art Deco Tiffany & Co at its most alluring. Read further for the fascinating story of this superb bracelet.
20004354
See Detail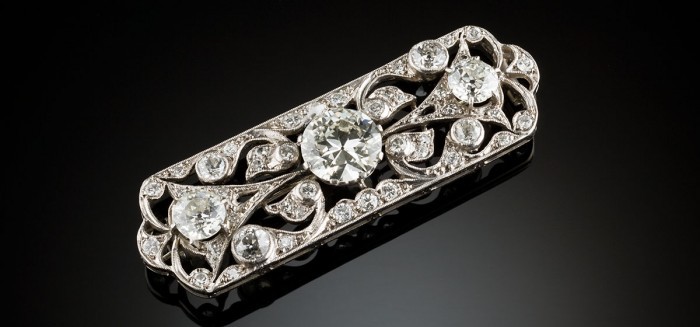 Signed Australian Art Deco diamond brooches are often difficult to find.
20003906
See Detail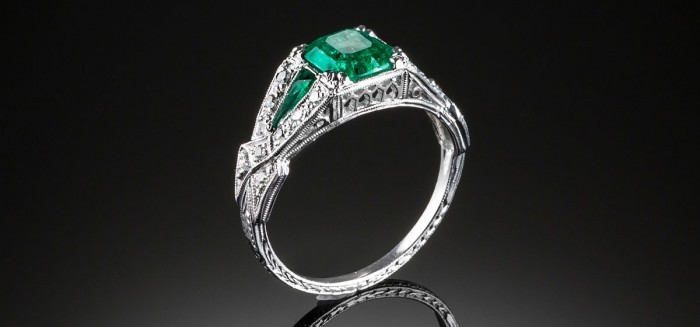 A surfeit of emeralds for lovers of Art Deco emerald rings with not only a fine square central emerald but also emerald shoulders.
20007508 SOLD
See Detail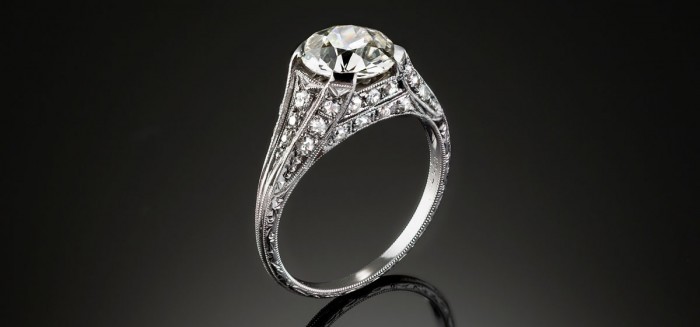 The epitome of Art Deco desirable design for the last ninety odd years - and into the future.
20008130
See Detail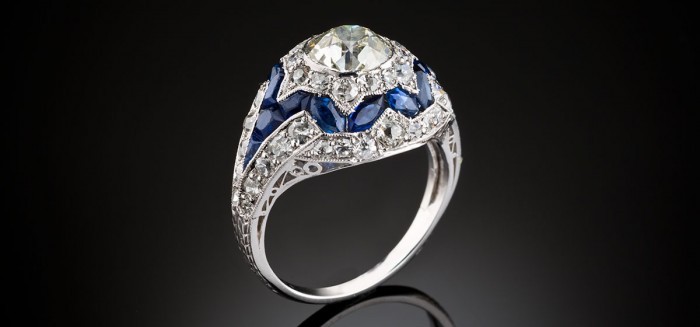 An impressive and very lovely ring which sits beautifully on your finger.
20005917
See Detail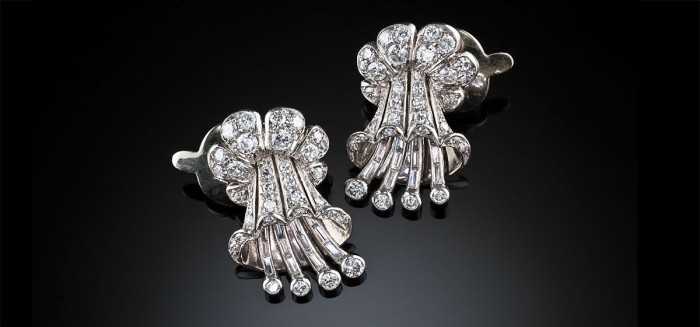 The heady combination of Art Deco earrings, Ghiso, Paris ,1930s.
20000349
See Detail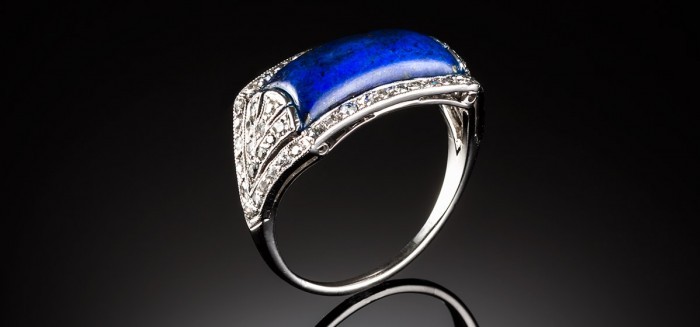 Lapis Lazuli and diamonds. So French Art Deco.
20006846
See Detail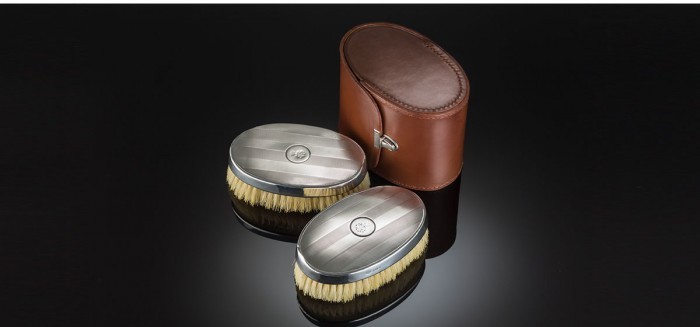 Indispensible in the Art Deco era and now.
20008321
See Detail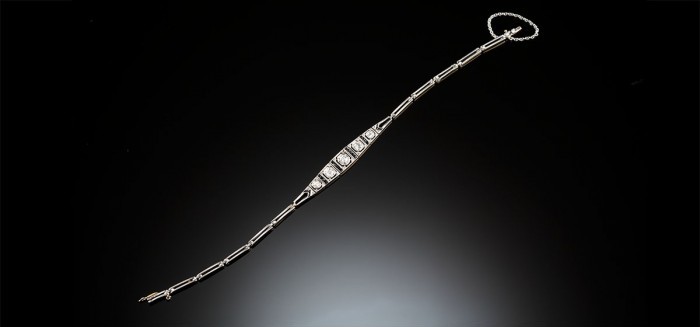 This delicate Art Deco bracelet with the always sought-after white diamond- black onyx combination will star in so many of your photos.
2000.6839
See Detail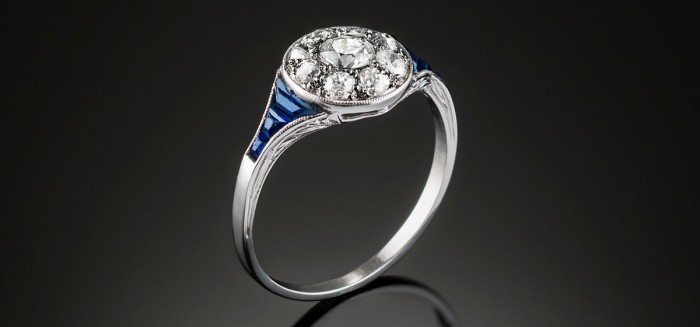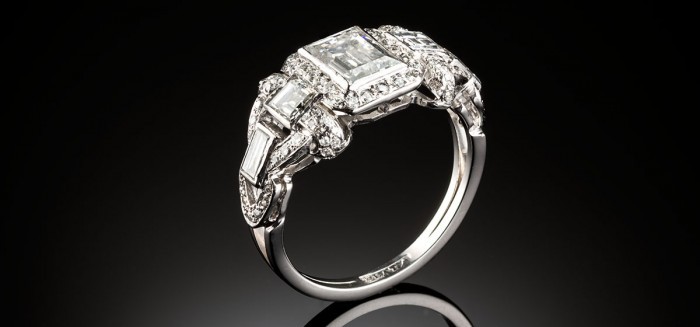 Baguette and carre cut diamonds are a much admired perennial Art Deco favourite. The ring you have been searching for.
20006983 SOLD
See Detail
The perfect dress ring you will find yourself wearing again and again.
2000.1407
See Detail
A superb authentic Art Deco emerald ring that you love is not always easy to find.
20007485
See Detail
For lovers of Art Deco rings with strong geometric design.
20008024
See Detail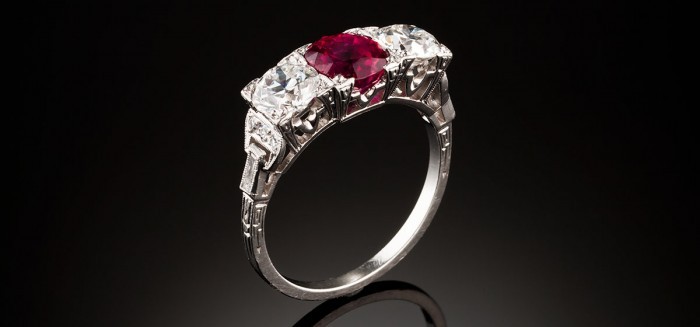 A superb fine ruby of a gorgeous rich red in a wonderful Art Deco setting.
20005054
See Detail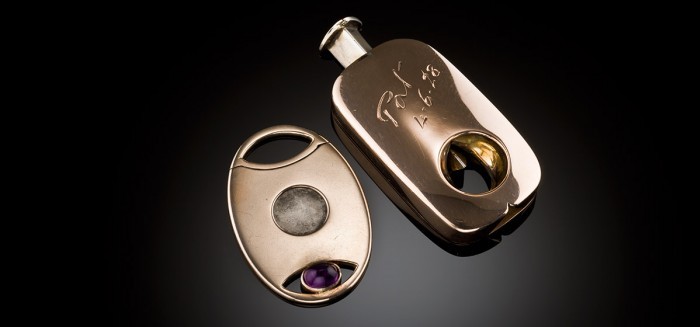 An elegant Art Deco accessory for the man about town.
20002754
See Detail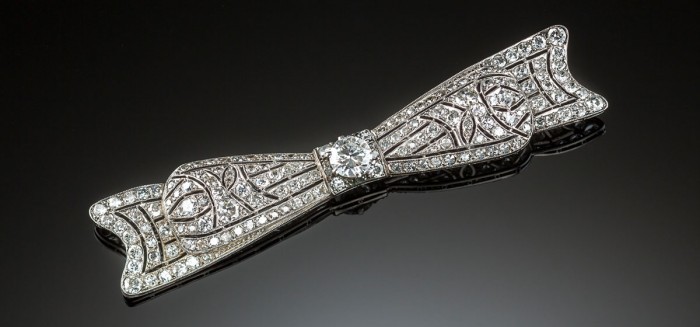 A very special brooch for very special occasions – and many others.
20008680
See Detail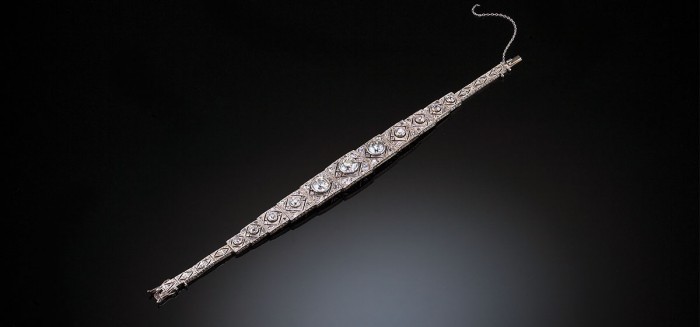 Fallen from the wrist of a flapper. Why not pick it up?
2000.0158
See Detail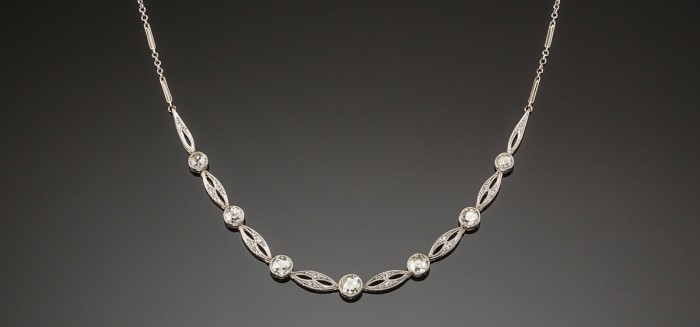 Curved geometric motifs contrast with linear baguette cut diamonds in a unique not-so-geometric Art Deco bracelet for those who like to be different.
2000.1643
See Detail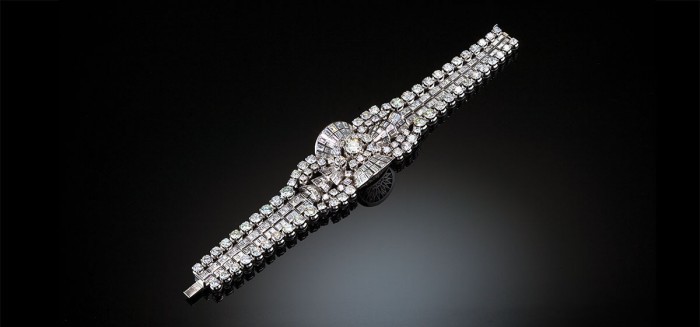 Serious significant occasion and Red Carpet jewellery. The essence of Art Deco thirtie's bracelets. Bold, white, feminine and very beautiful. An exceptional and impressive bracelet.
20000141
See Detail