A particularly sharp pair of cufflinks of quintessential Art Deco design and colours for the man about town.
2001 2564
See Detail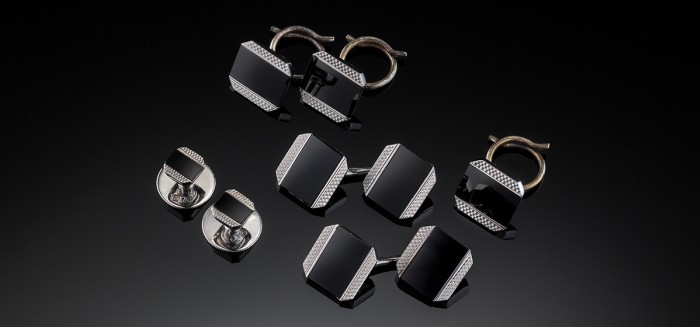 A distinguished set for a distinguished man by a distinguished jeweller.
20006068
See Detail
Traditional yet sharp cufflinks for the man about town for casual and business wear.
2001 3394
See Detail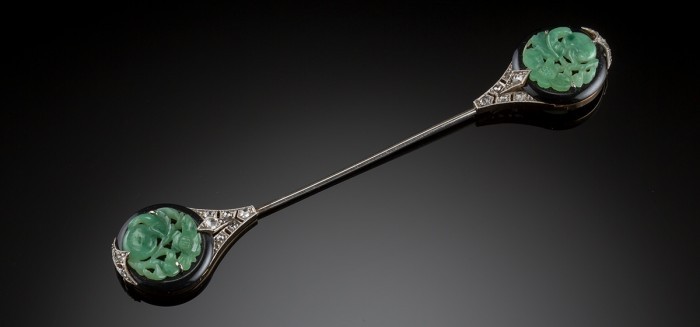 Jade diamond and onyx. An irresistible Art Deco recipe.
20008994
See Detail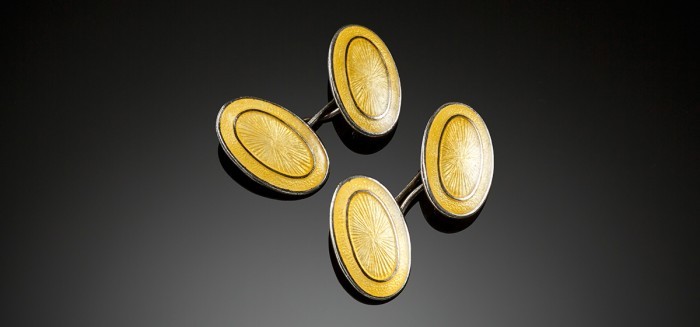 A distinctive colour, perfect enamel and classic oval double cuff links for the discerning man.
20009243
See Detail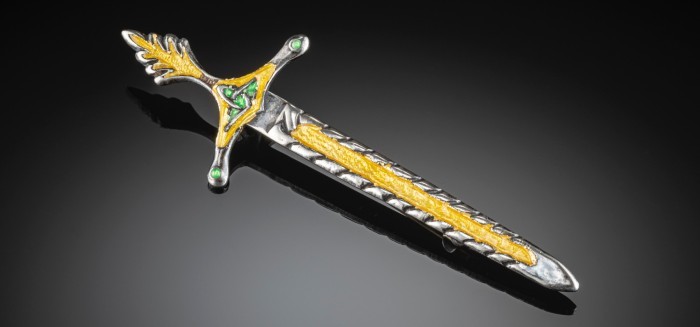 A sword desperately looking for its scabbard- or even better an unadorned lapel.
2001 2625
See Detail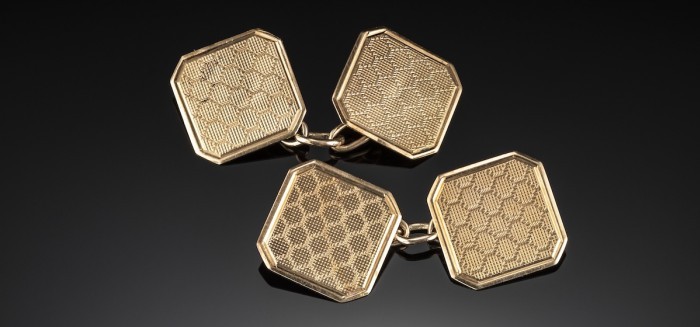 Art Deco double face engraved Art Deco gold cufflinks- a must in a man's cufflink collection.
2001 0638
See Detail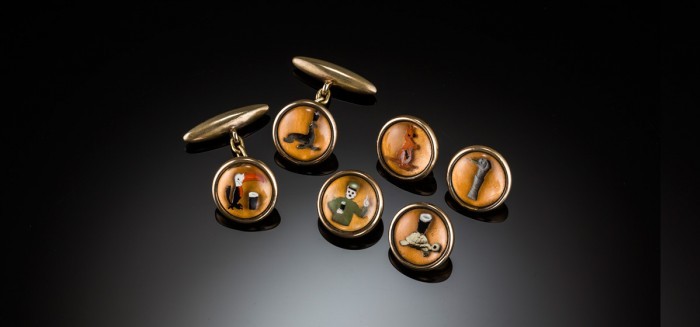 Guinness cuff links and buttons / studs depicting the zoo keeper and his animals. Always a conversation opener.
2000 6365
See Detail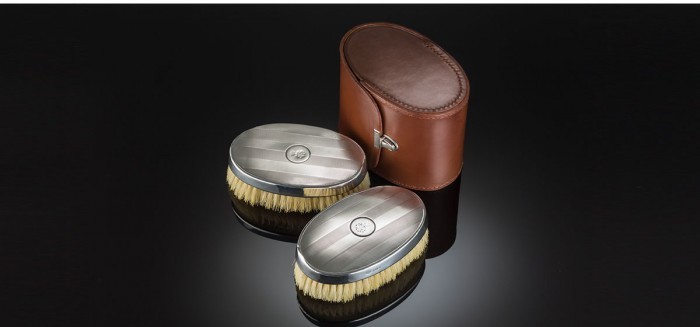 Indispensible in the Art Deco era and now.
20008321
See Detail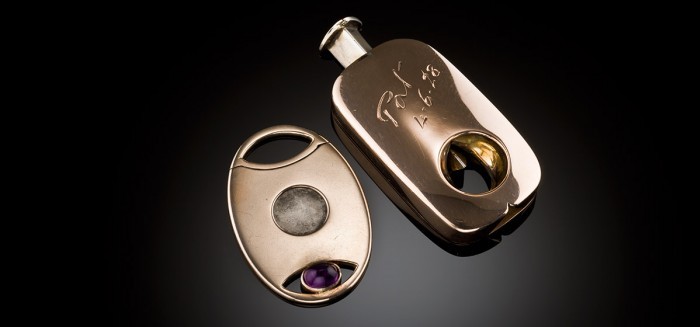 An elegant Art Deco accessory for the man about town.
20002754
See Detail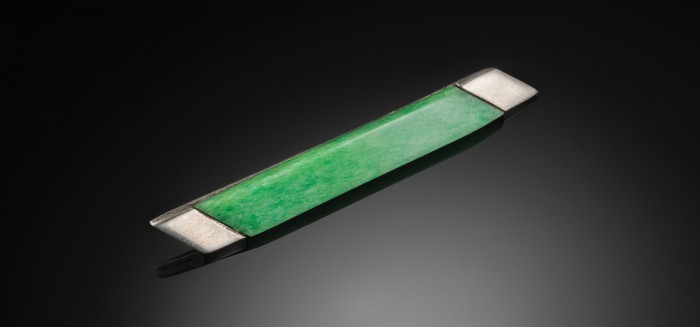 A sharp brooch for sharp dressers. Dramatic simplicity.
2001 3240
See Detail