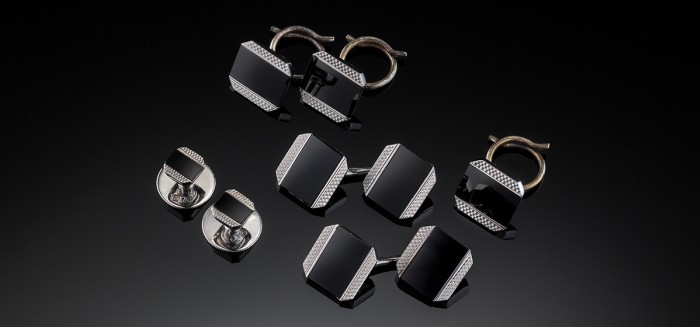 A distinguished set for a distinguished man by a distinguished jeweller.
20006068
See Detail
Perfect for the drinks cabinet - preferably as a Christmas gift.
2000 7768
See Detail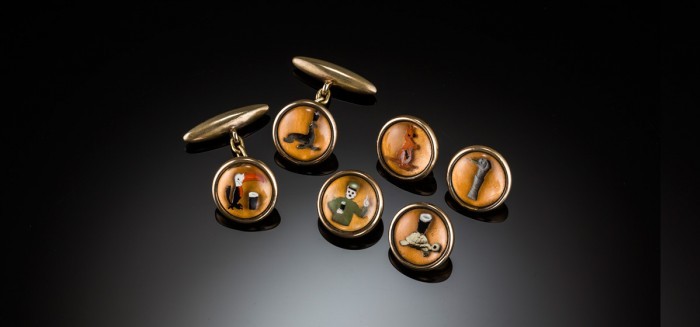 Guinness cuff links and buttons / studs depicting the zoo keeper and his animals. Always a conversation opener.
2000 6365
See Detail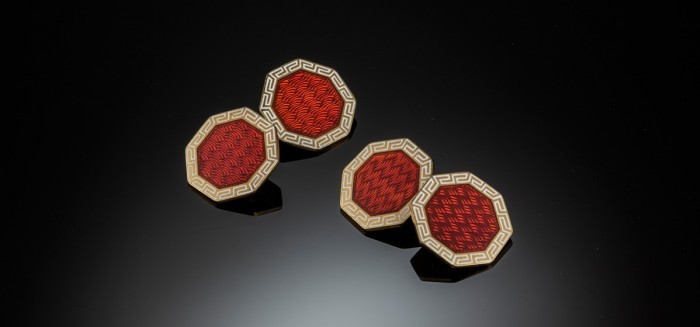 Typically Art Deco. Typically sharp.
2000 6068 SOLD
See Detail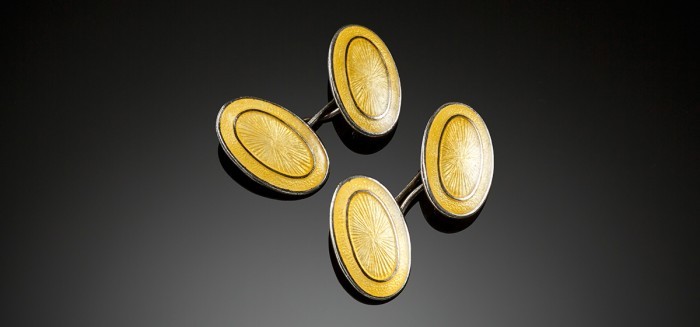 A distinctive colour, perfect enamel and classic oval double cuff links for the discerning man.
20009243
See Detail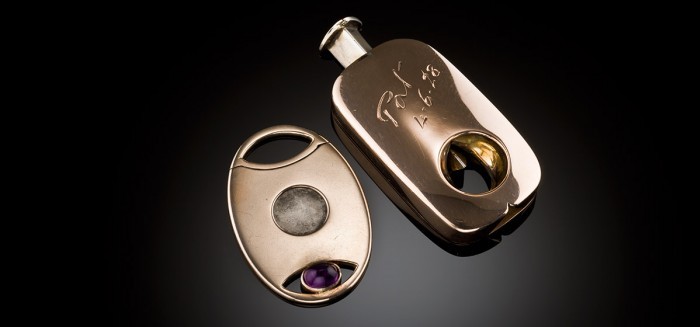 An elegant Art Deco accessory for the man about town.
20002754
See Detail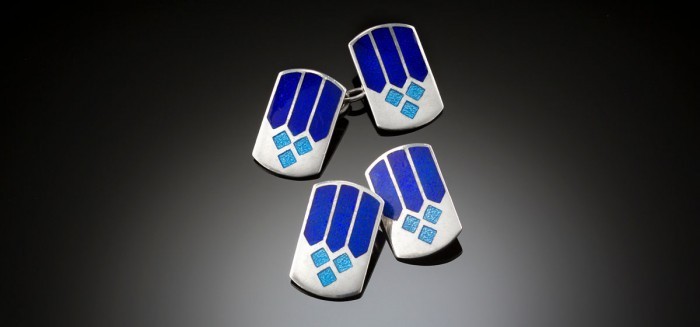 Art Deco geometry and strong colour.
20008260
See Detail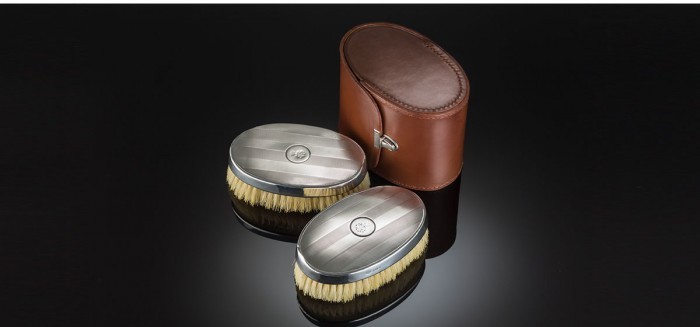 Indispensible in the Art Deco era and now.
20008321
See Detail