Early twentieth century, Edwardian and Belle Epoque earrings are distinguished from antique earrings by their lightness and delicacy. They were most commonly made of gold or platinum which was just beginning to be widely used. Platinum allowed for fine, crisp yet strong settings. Delicate earrings often in the garland style complemented the delicate fashions and delicate or monochromatic colours of these times. The most sought after was diamond and pearl jewellery set in platinum.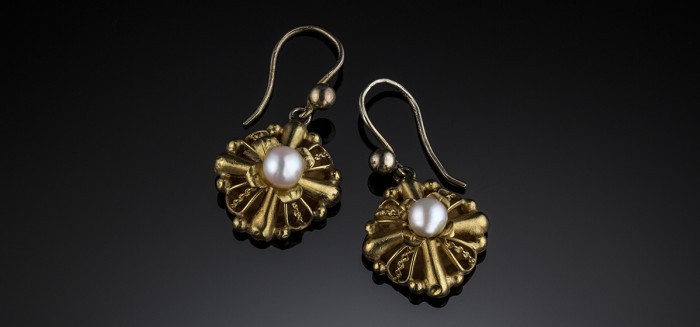 Compact, very wearable and versatile pearl and gold drop earrings.
20009922
See Detail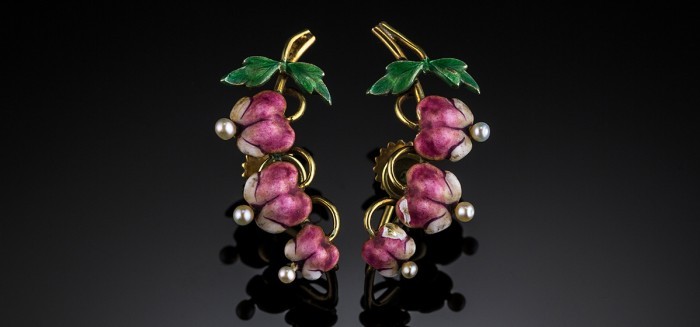 Not only delicate, colourful and wearable but also signed by famous jewellers Krementz & Co of Newark USA.
20010119
See Detail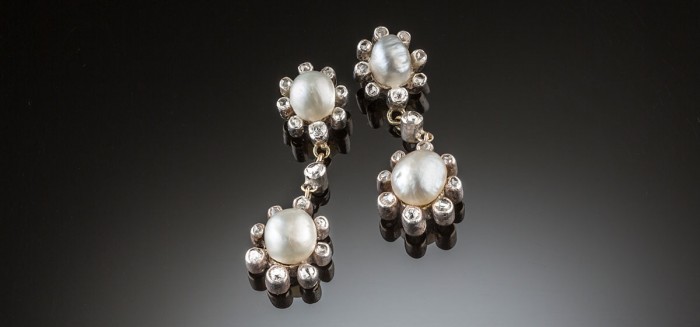 Delicate flattery for so many occasions.
2000.7904 SOLD
See Detail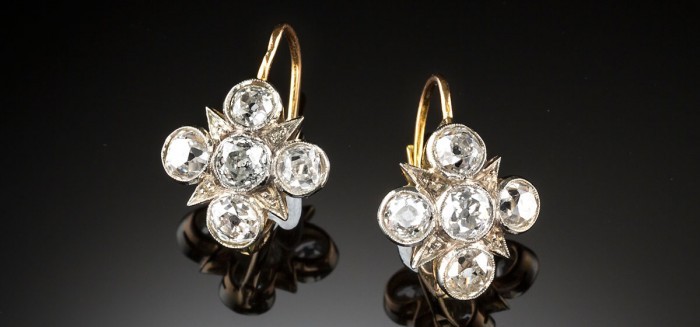 The perfect difficult to find-suits-all-occasions period diamond earring.
2000.7591
See Detail