Vintage jewellery is for you if you are seeking pretty or striking jewellery with an old world appeal but are not particularly concerned about historical accuracy.
Vintage is widely used in jewellery descriptions today often to indicate jewellery of an older design not necessarily a jewel from a specific period. Vintage jewellery is jewellery older than 30 years but less than 100 years old, although usually less than 50 years old. Vintage can also be used to describe a fine jewel typical of a particular period or maker such as "vintage Art Deco" or "vintage Cartier". If the jewel comes from a particular period it is usually described as being of this period but descriptions such as "Vintage Art Deco" are also used to emphasize that the jewel is a genuine Art Deco jewel not a later reproduction. James Alfredson generally uses the more specific terms "authentic" or "genuine". All jewels carried by James Alfredson except antique jewels can be described as vintage and some are listed below.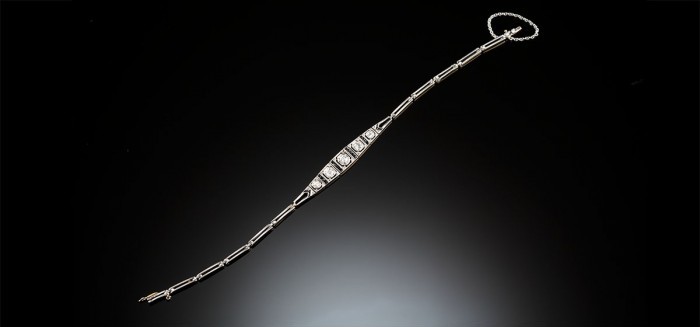 This delicate Art Deco bracelet with the always sought-after white diamond- black onyx combination will star in so many of your photos.
2000.6839
See Detail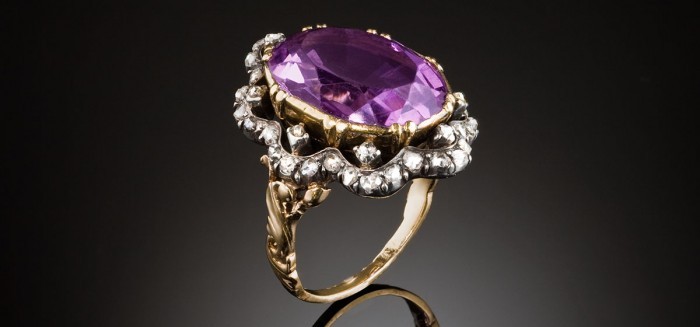 A spectacular and very feminine dress or cocktail ring with the diamond setting curving down onto your finger
2000 1698 SOLD
See Detail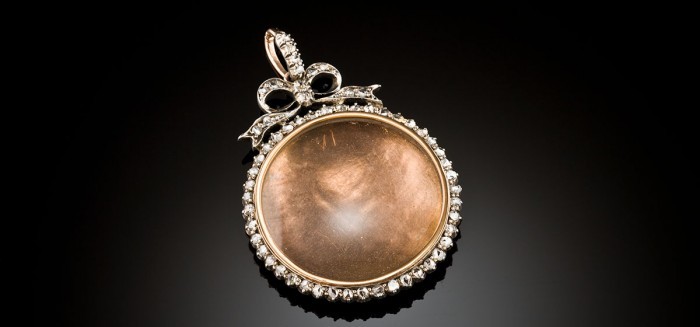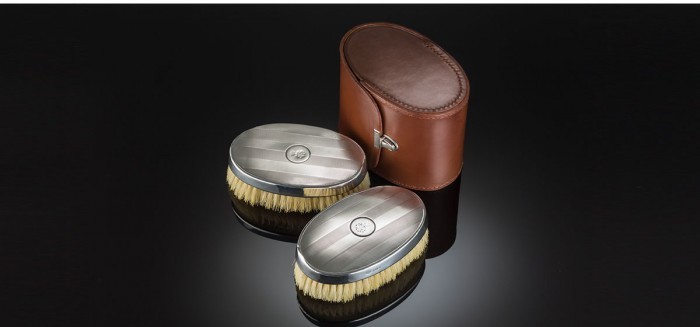 Indispensible in the Art Deco era and now.
20008321
See Detail