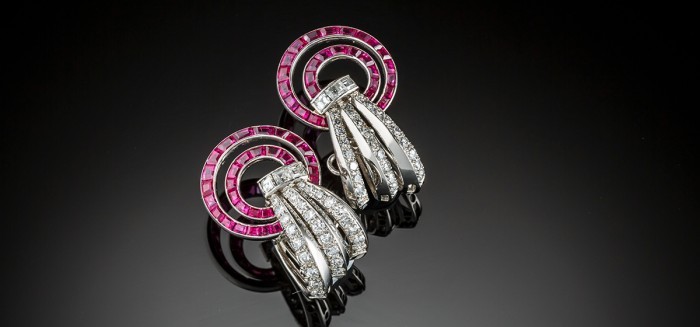 Striking. Colourful. Versatile. Wearable.........
20008970
See Detail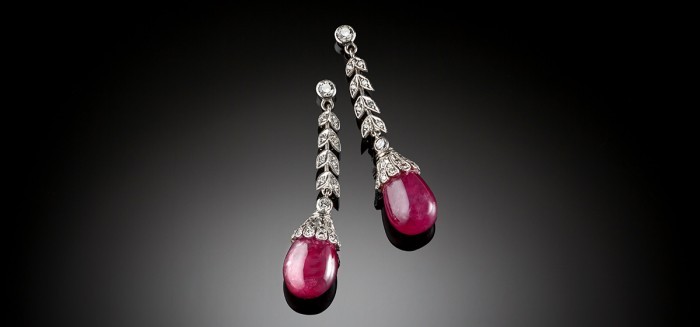 The rich contrast of vivid red rubies and white diamonds - the perfect evening or special occasion earrings.
20008956 SOLD
See Detail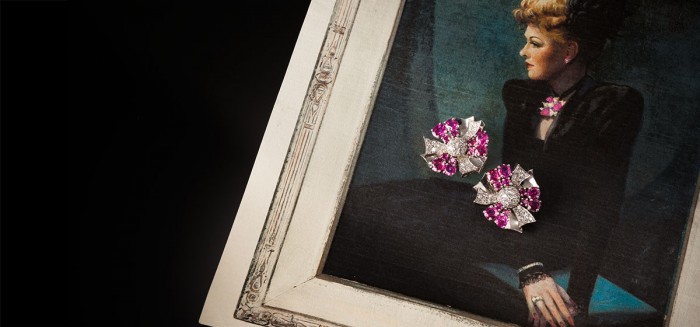 Worn by the original IT girl Gladys Glad who knew her jewellery in her portrait by John Decker.
20006969
See Detail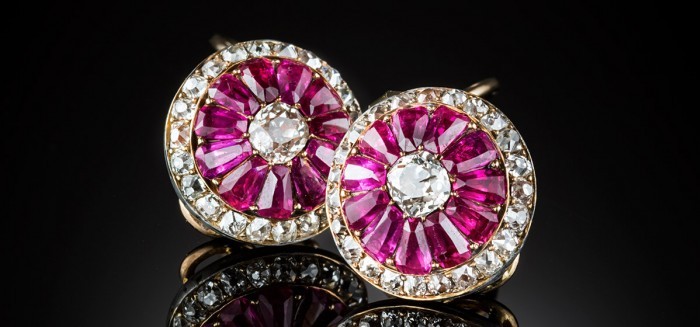 Absolutely stunning. Glowing rich colour and almost invisible settings. You will never want to take them off.
20006754 SOLD
See Detail