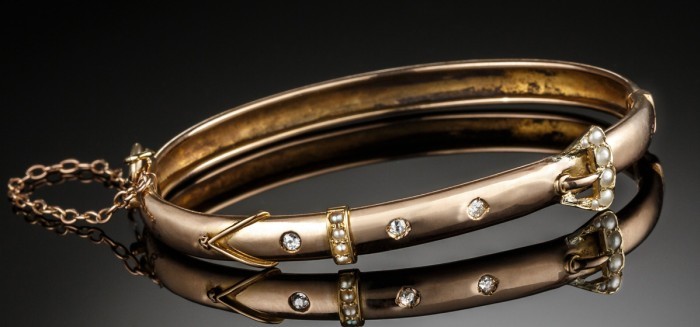 A superb understated everyday, every occasion bangle.
2000 5993
See Detail
So unique. So distinctive. So desirable. So Art Deco.
20008987
See Detail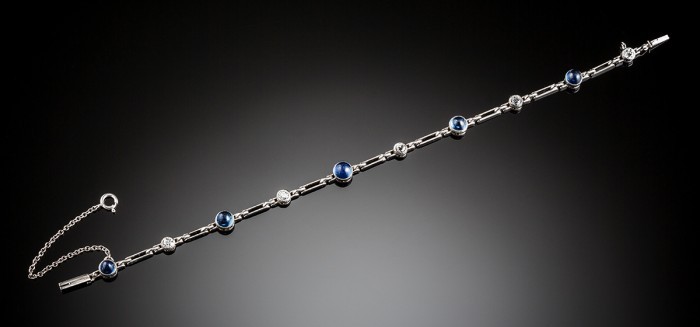 The Art Deco bracelet you will never want to take off.
20009038
See Detail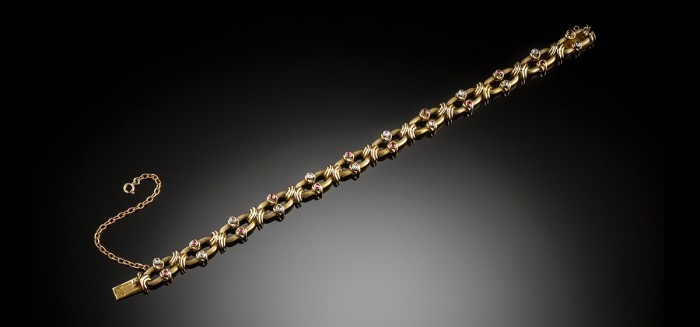 A man for all seasons and a bracelet for all occasions
20008864
See Detail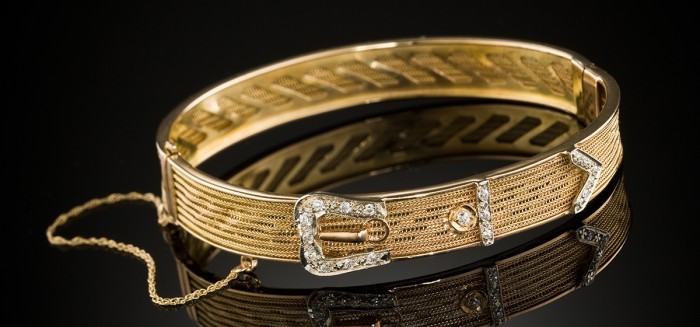 Early twentieth century delicacy with simplicity of design make a very contemporary feeling bangle - for those who like to stand out subtly from the crowd.
20003491
See Detail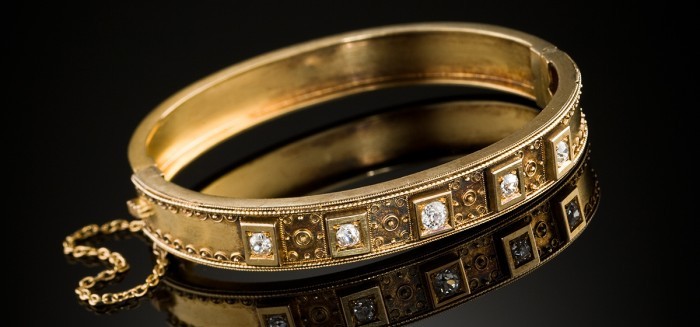 One of the most versatile and elegantly understated bangles we have.
20003159
See Detail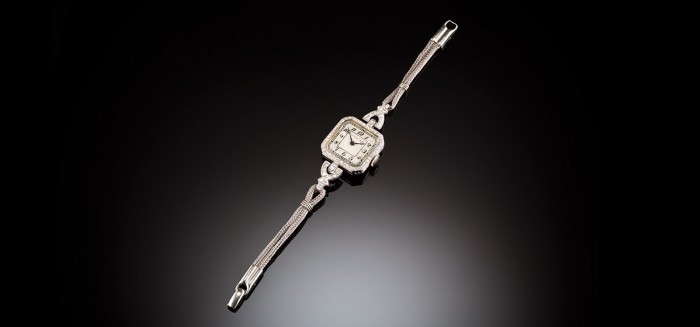 Such pieces exemplify why historic Tiffany jewels have such a fine reputation.
20008666
See Detail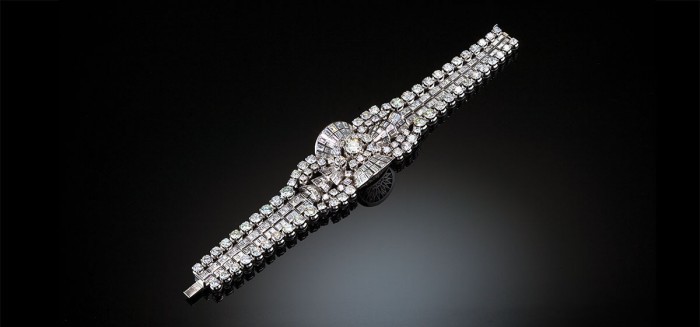 Serious significant occasion and Red Carpet jewellery. The essence of Art Deco thirtie's bracelets. Bold, white, feminine and very beautiful. An exceptional and impressive bracelet.
20000141
See Detail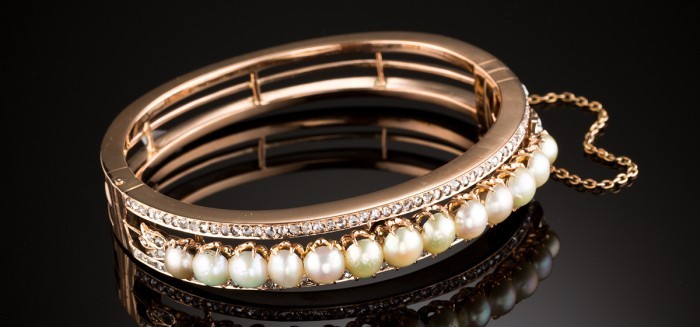 Neptune's treasures for sea nymphs. Read further on the importance of natural pearls today.
20006129
See Detail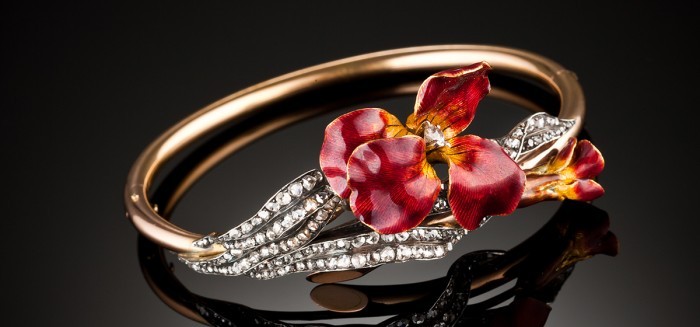 "Think of me". Love. An eloquent declaration of passion and a plea for love to be reciprocated. Discover more below.
20005313
See Detail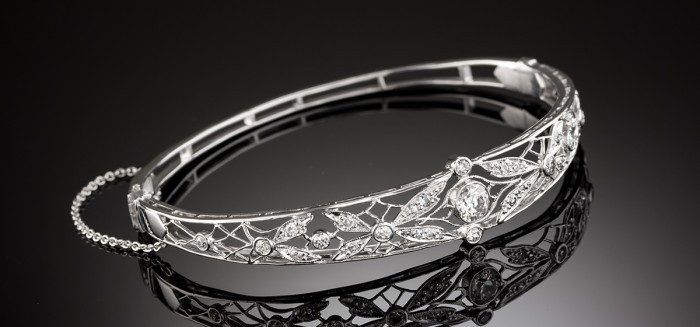 This bangle will become an integral part of your stories.
20006822
See Detail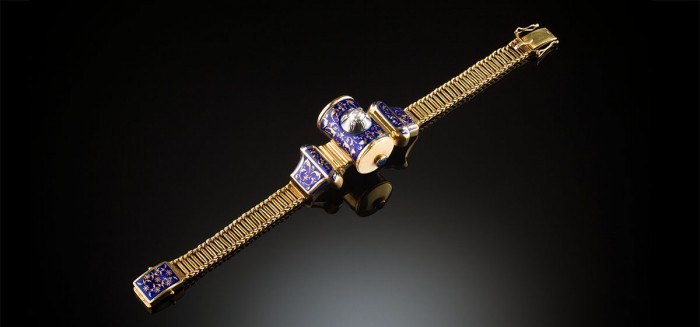 A unique and striking bracelet for all occasions.
2000 3593
See Detail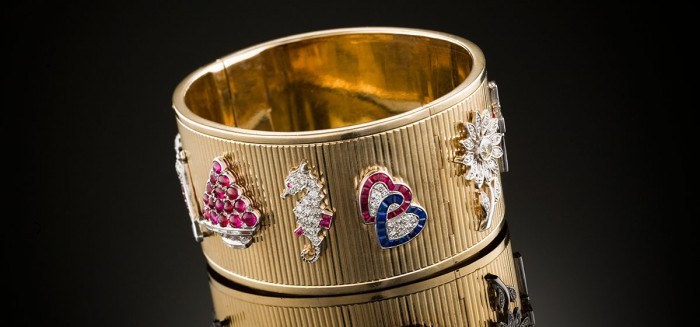 You can't be other than happy wearing this bangle.
2000.3197
See Detail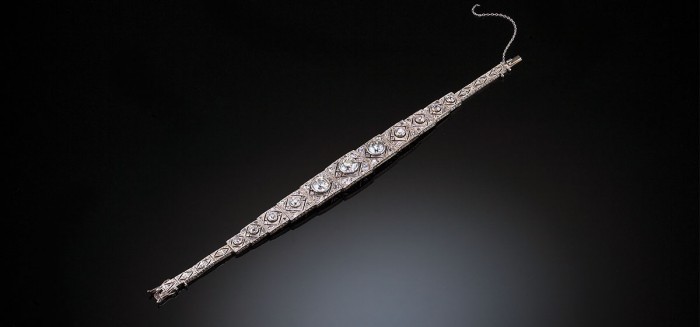 Fallen from the wrist of a flapper. Why not pick it up?
2000.0158
See Detail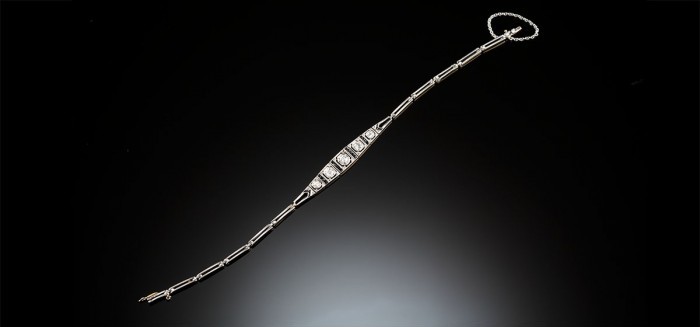 This delicate Art Deco bracelet with the always sought-after white diamond- black onyx combination will star in so many of your photos.
2000.6839
See Detail
Curved geometric motifs contrast with linear baguette cut diamonds in a unique not-so-geometric Art Deco bracelet for those who like to be different.
2000.1643
See Detail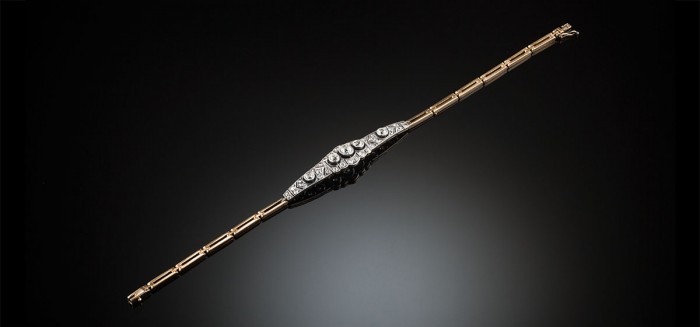 Such a versatile antique bracelet with a contemporary feel combined with antique detail you may never wish to take it off.
2000.1216 SOLD
See Detail
Authentic antique, vintage and estate jewellery
26 Howey Pl, Melbourne VIC 3000 Australia