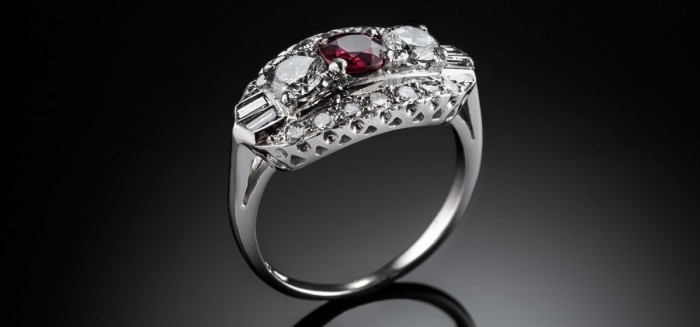 An easy to wear diamond and vivid red ruby 1940s ring.
2000 2251
See Detail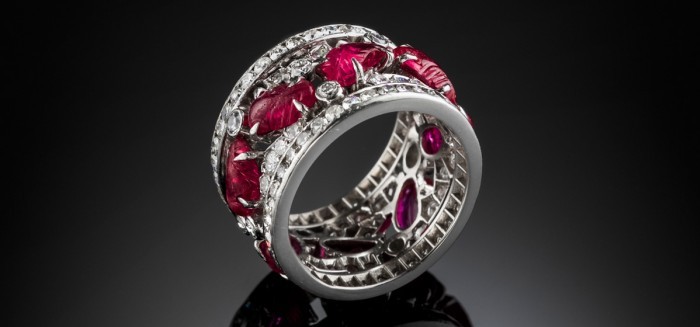 A spectacular Art Deco diamond and carved ruby band to enhance memories of so many occasions.
2000 2817
See Detail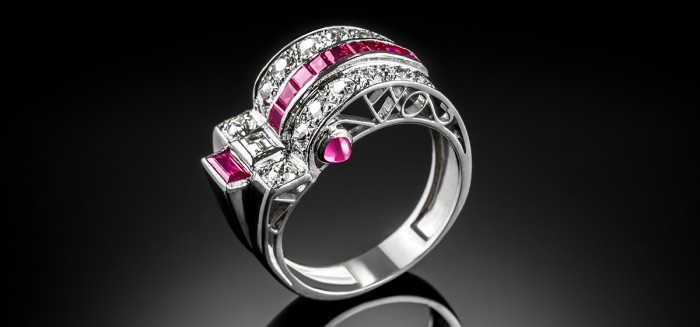 An embarrassment of rubies-square cut, sugarloaf cabochon and baguette- create a mid 1930s Art Deco ring which demands attention.
20008895
See Detail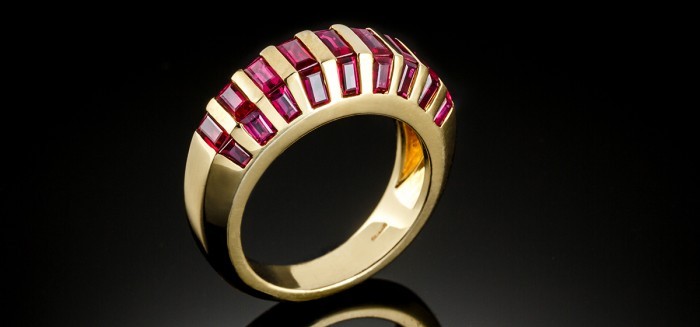 A striking Retro ring combining drama and style in equal parts.
20009373 SOLD
See Detail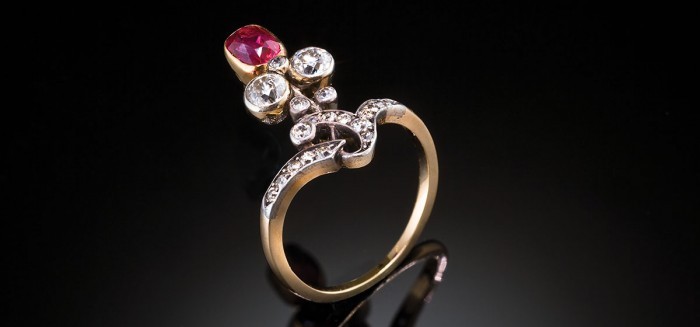 Giardinetto rings – a little flower pot - are one of the prettiest antique rings and very collectable.
20000516 SOLD
See Detail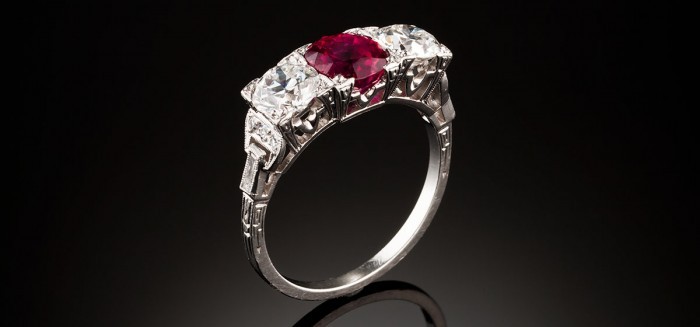 A superb fine ruby of a gorgeous rich red in a wonderful Art Deco setting.
20005054
See Detail
A striking ring with typically Art Deco bold linear shape and strong colour contrast.
20005949 SOLD
See Detail
Authentic antique, vintage and estate jewellery
26 Howey Pl, Melbourne VIC 3000 Australia