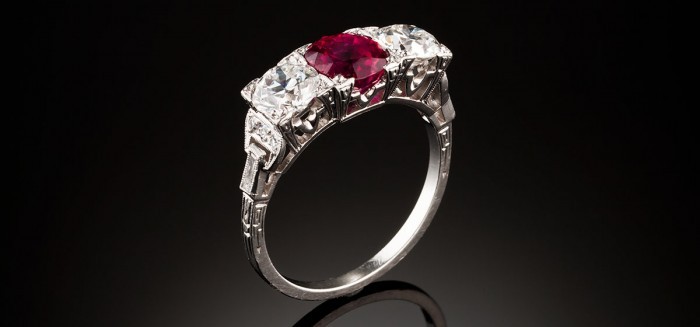 A superb fine ruby of a gorgeous rich red in a wonderful Art Deco setting.
20005054
See Detail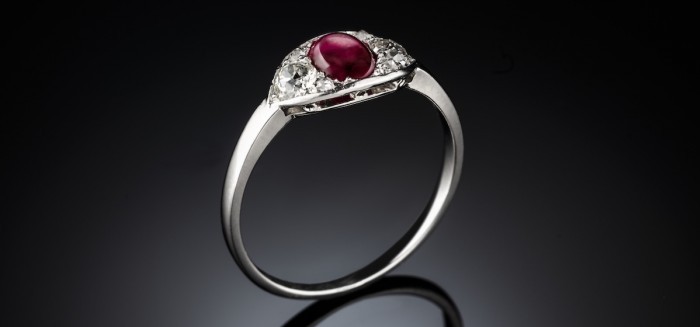 A ruby ring with a difference. A vibrant ruby set with old cut diamonds in a distinctive navette shaped mount.
2001 0454 SOLD
See Detail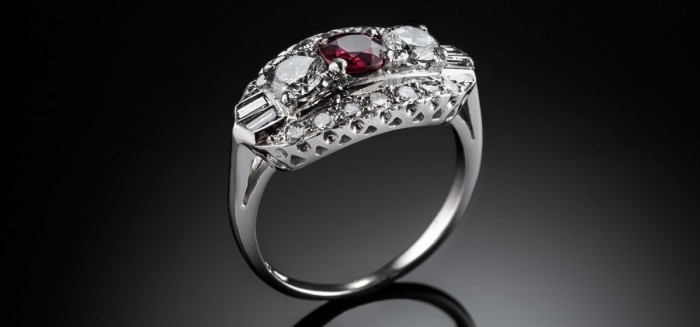 An easy to wear diamond and vivid red ruby 1940s ring.
2000 2251
See Detail