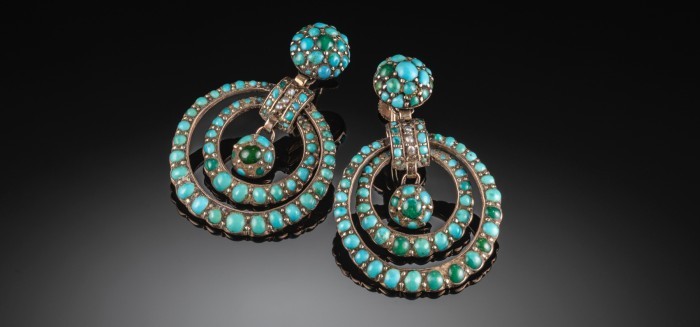 Dramatic, fabulous and eye catching antique turquoise earrings in a very contemporary double hoop design.
2001 2465
See Detail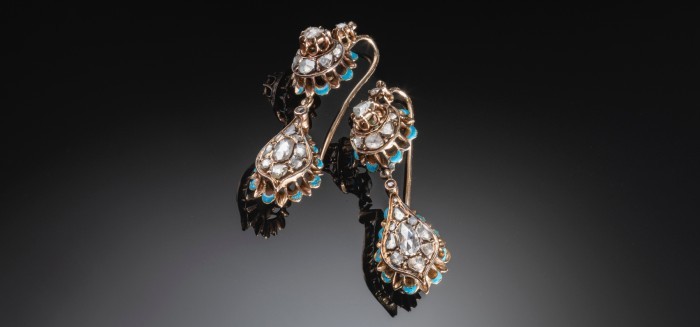 The mellowness of the old rose cut diamonds enhanced by turquoise enamel with the chunkiness of the earrings make these unique early earrings perfect for any occasion whether casual, formal or business.
2001 2489
See Detail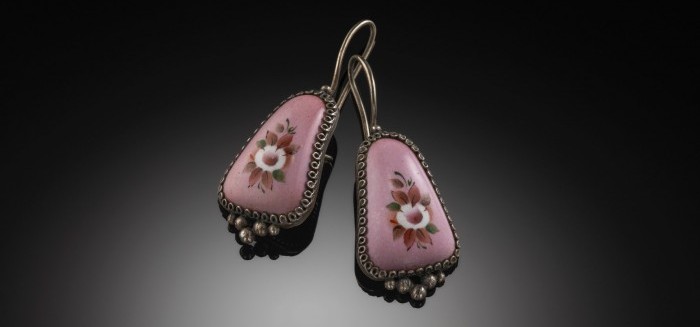 Wonderfully versatile. Perfect for a light hearted carefree summer, then for the remaining seasons of the year.
2001 3189
See Detail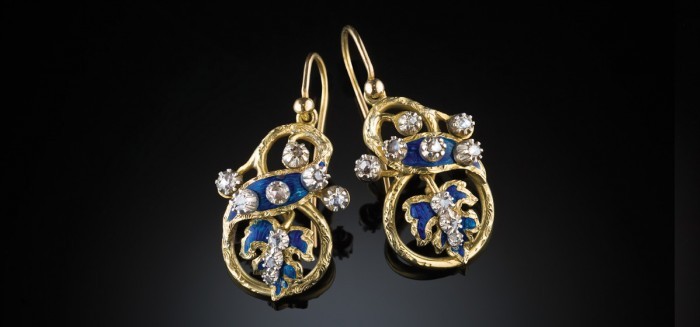 A pair of earrings with strong presence.
2000 0332
See Detail