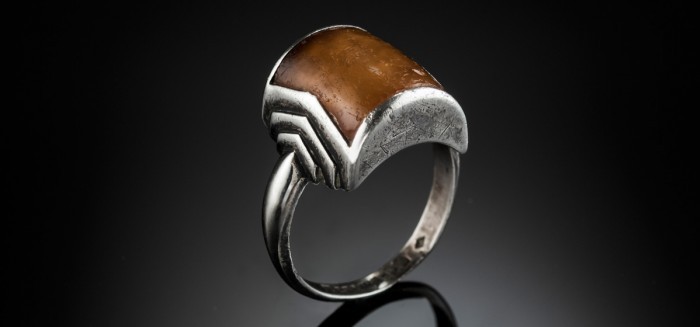 A lovely mellow Art Deco ring in the Industrial aesthetic,
2000 7638
See Detail
A smaller elegant ring for lovers of fine Art Deco.
20008918 SOLD
See Detail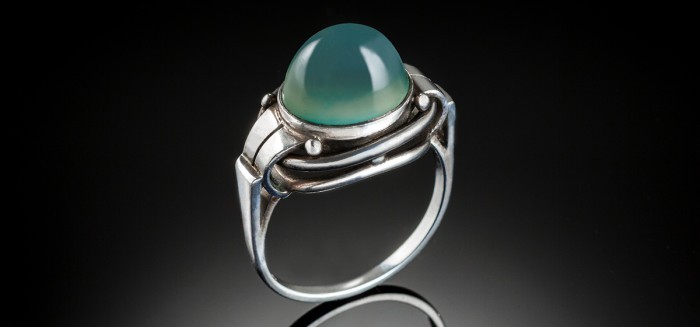 Big bold and quintessentially Art Deco in the industrial aesthetic.
20009403 SOLD
See Detail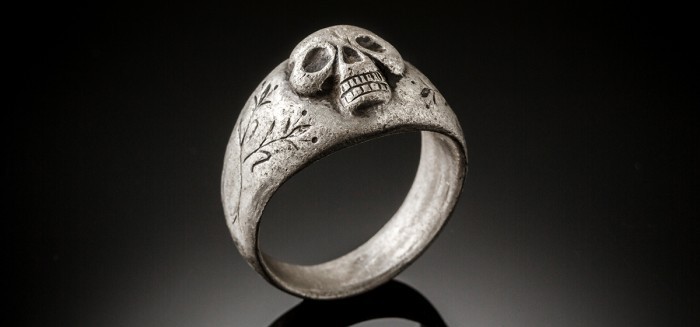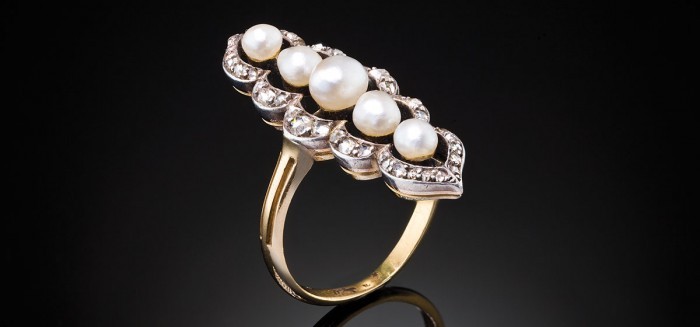 Probably not for the introvert. An eye catching elongated ring of rare natural pearls.
2000.0547
See Detail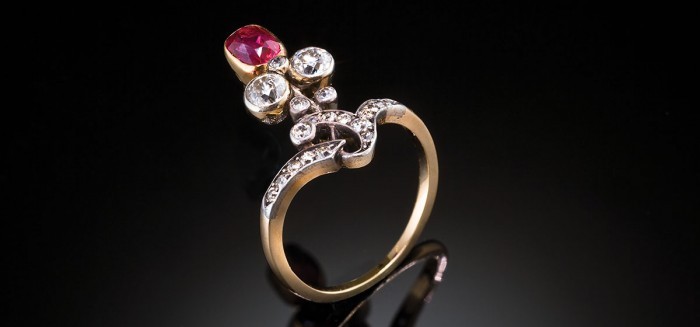 Giardinetto rings – a little flower pot - are one of the prettiest antique rings and very collectable.
20000516 SOLD
See Detail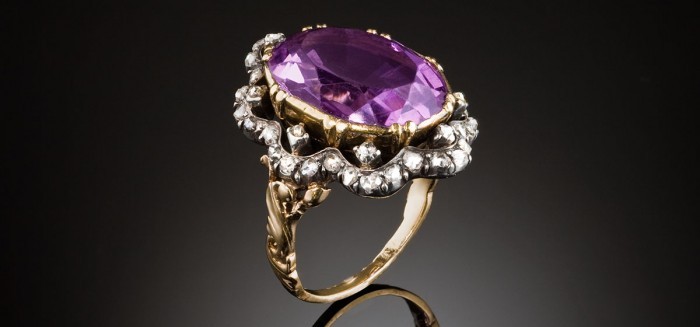 A spectacular and very feminine dress or cocktail ring with the diamond setting curving down onto your finger
2000 1698
See Detail
Typical of the striking, well made and modestly priced Art Deco dress rings of the 1920s and 1930s, often in the machine aesthetic.
2000 7447
See Detail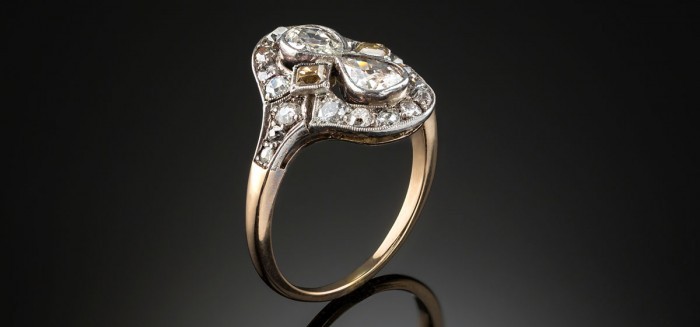 A very appealing and versatile dress ring
20008161 SOLD
See Detail
Authentic antique, vintage and estate jewellery
26 Howey Pl, Melbourne VIC 3000 Australia