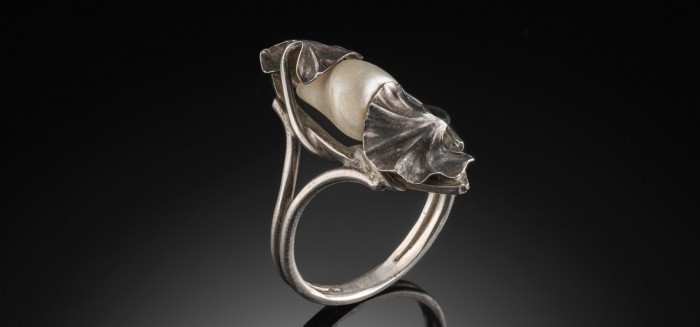 A stunning dress ring for so many occasions featuring ginkgo leaves, a popular motif in Art Nouveau jewellery, clinging around a baroque piece of mother of pearl.
2001 3432
See Detail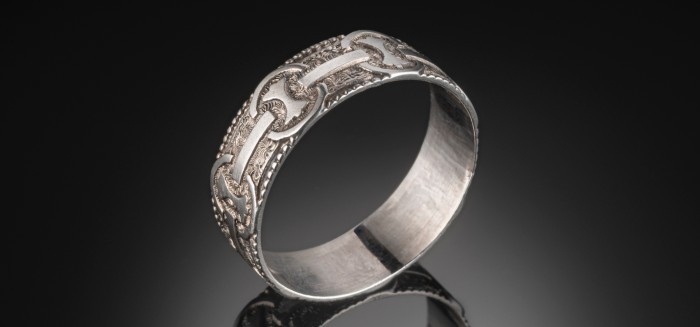 Antique engraved and embossed or applied  wide bands are so wearable and popular.
2001 2533
See Detail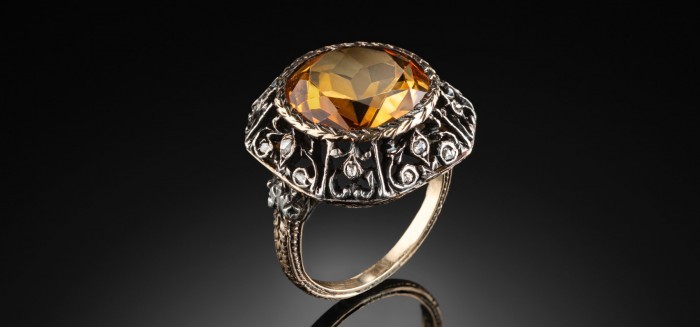 An impressive and very lovely ring with a rich appearance certain to attract interest and compliments.
2001 2991
See Detail