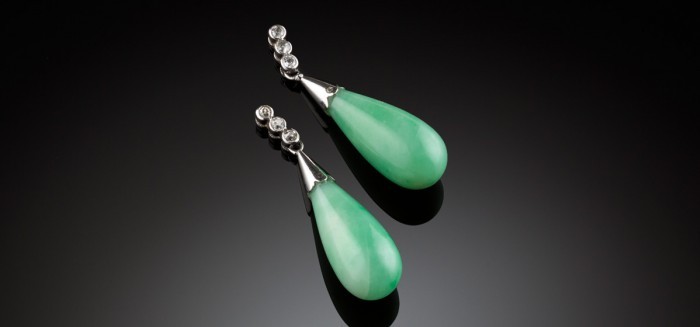 A very wearable and versatile pair of diamond jadeite earrings.
2000 3746
See Detail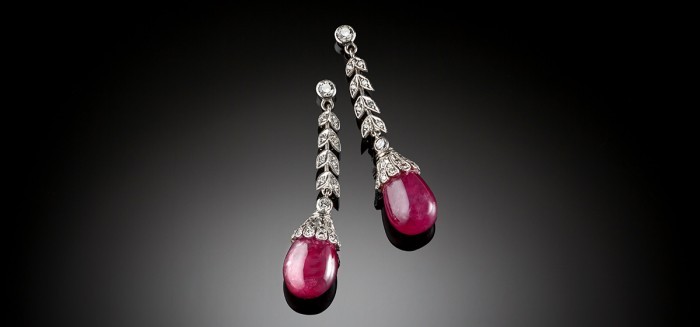 The rich contrast of vivid red rubies and white diamonds - the perfect evening or special occasion earrings.
20008956
See Detail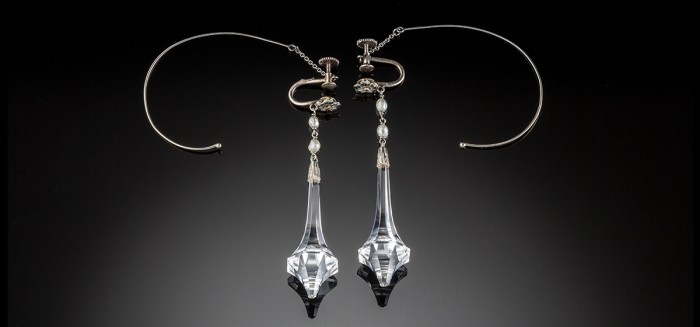 A superb pair of earrings to grace all occasions
20009441
See Detail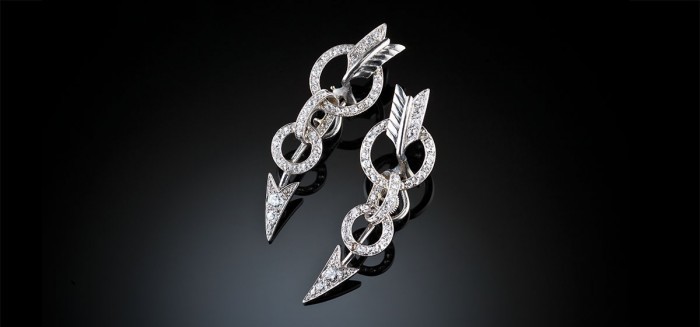 Very fashionable in the 1930s and now. Contemporary jewellers have revived the ear cuffs but why not have a unique original Art Deco pair?
20000301 SOLD
See Detail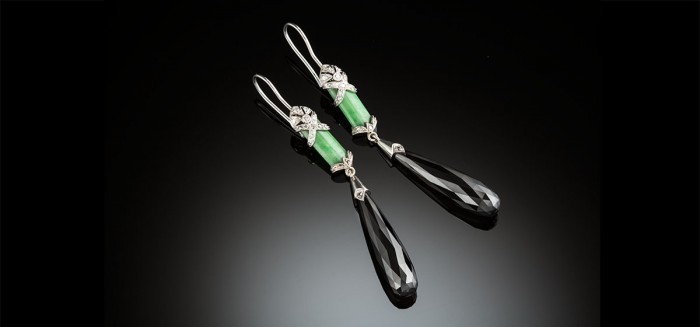 Party like a flapper. Pure Art Deco chic.
20006716
See Detail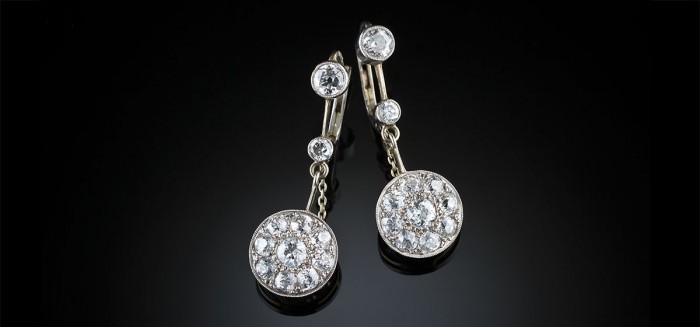 The perfect length Art Deco diamond drop earrings with sparkling movement from the diamond clusters to catch the eye and a discreet chain to keep the cluster safe.
2000.0288
See Detail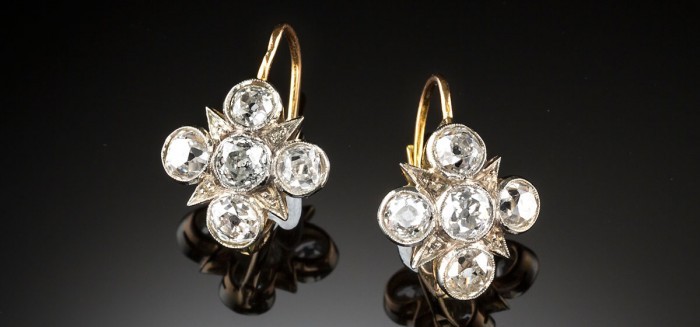 The perfect difficult to find-suits-all-occasions period diamond earring.
2000.7591
See Detail
Authentic antique, vintage and estate jewellery
26 Howey Pl, Melbourne VIC 3000 Australia