Art Deco earrings in the twenties complemented the short hairstyles and (relatively) short, straight low waisted dresses. The earrings were elongated pendants wider at the base in a variety of designs suspended from a small surmount. Precious jewels were generally of platinum set with diamonds or rubies, emeralds, sapphires, aquamarines or jade although other gemsturquoise, coral, lapis lazuli and particularly onyx accents were utulised. Thirties earrings complemented the bolder yet feminine aesthetic and fashions of the decade. Fashions became more womanly and elegant. Hair was worn short or in curls on top of the head. Earrings became larger covering the ear lobe, some with smaller detachable drops. Earrings typically were a scroll or shell design sometimes embellished with veloutes. The introduction of earclips around the 1930s allowed earrings to be focused on the lobe or up the ear and to be quite large. These were significant changes.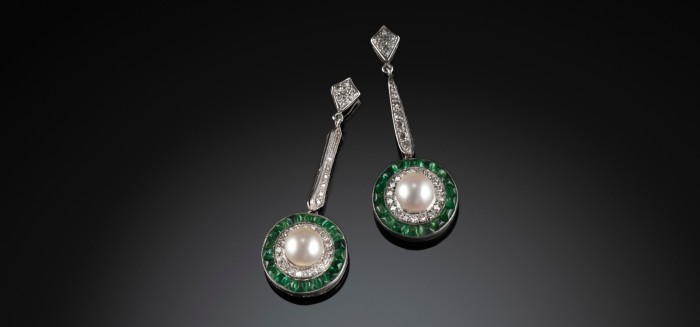 Strikingly beautiful earrings for so many occasions.
2001 2502
See Detail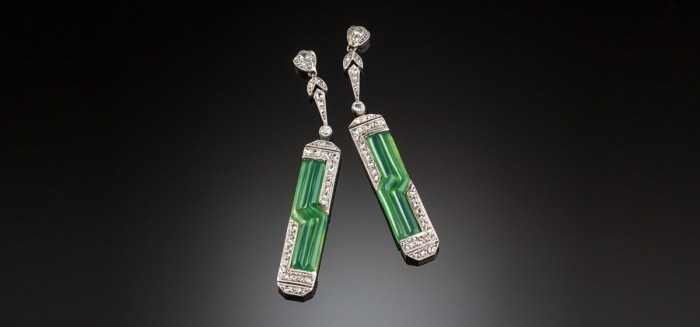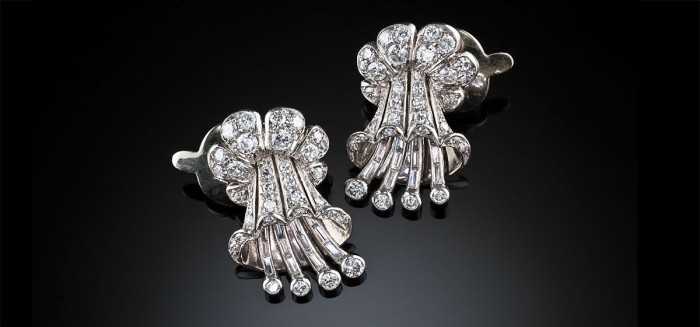 The heady combination of Art Deco earrings, Ghiso, Paris ,1930s.
20000349
See Detail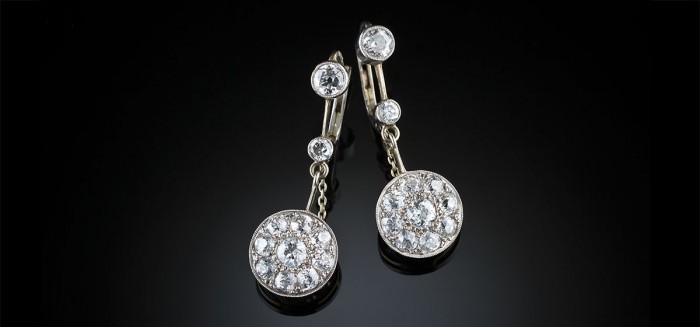 The perfect length Art Deco diamond drop earrings with sparkling movement from the diamond clusters to catch the eye and a discreet chain to keep the cluster safe.
2000.0288
See Detail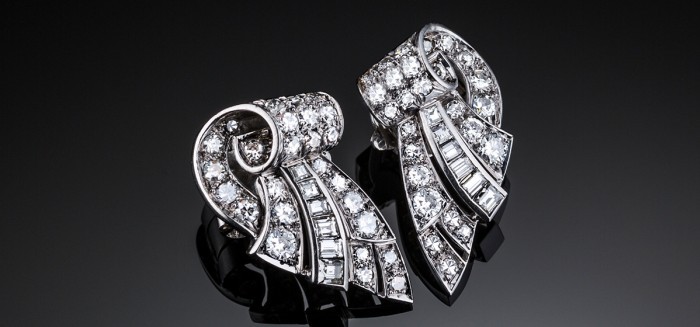 Art Deco diamond platinum ear clips. French. Eminently wearable. What more needs to be said?
20010102
See Detail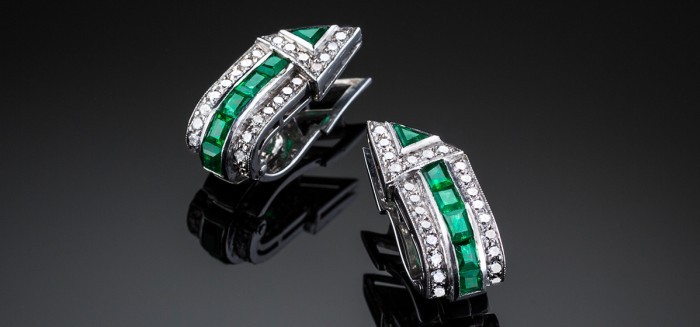 Ultra sharp Art Deco emerald and diamond ear clips.
20009786
See Detail