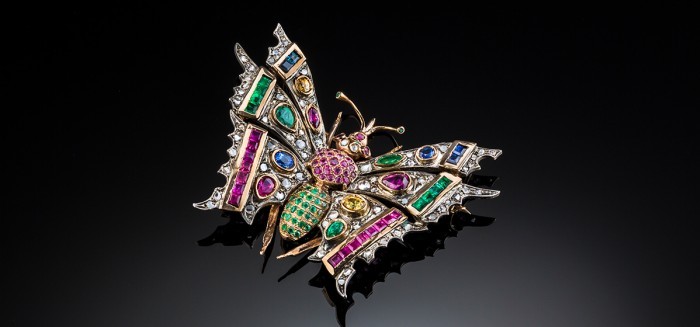 Impressive, colourful and not too serious. Butterfly brooches are perennially in demand.
20009656
See Detail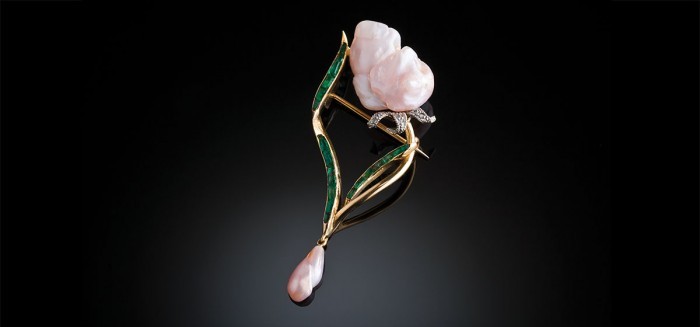 A delicate brooch with a lovely colour and gem combination and a fascinatingly realistic pearl-bud made for pretty summer fashions and to contrast more tailored fashions.
2000.0352
See Detail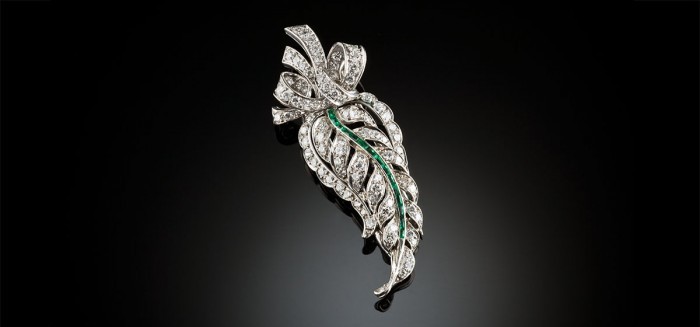 A striking three dimensional brooch with fluid movement which works very well also as a pendant.
2000.3166
See Detail