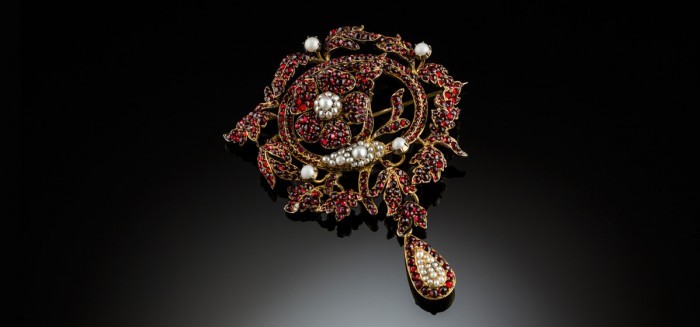 A singularly spectacular brooch for coats and jackets.
2000 4255
See Detail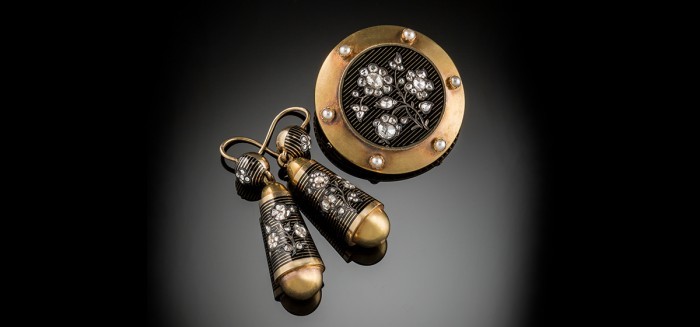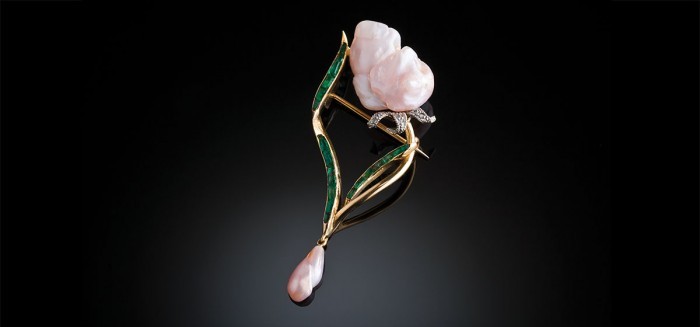 A delicate brooch with a lovely colour and gem combination and a fascinatingly realistic pearl-bud made for pretty summer fashions and to contrast more tailored fashions.
2000.0352
See Detail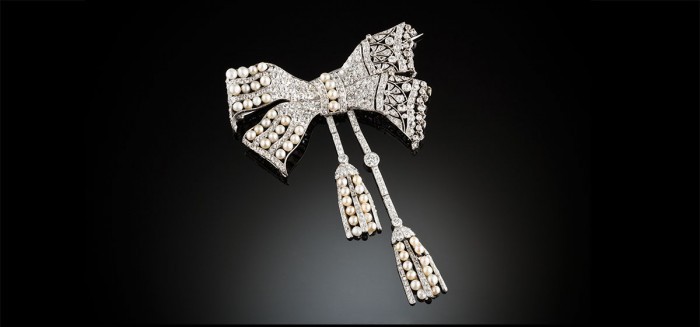 An exquisite and very versatile jewel that can be worn in so many different ways. One of the prettiest and rarest pieces in our collection.
2000.3241
See Detail