Welcome to the world of antique jewellery - of delicate romantic jewels, bold jewels, beautifully restrained jewels, over the top jewels, striking jewels, colourful jewels, black jewels, humorous jewels and the most macabre jewels. There is no other category of jewellery which is more exuberantly exciting.
Antique jewellery is all jewellery made more than one hundred years ago. The amount of jewellery worldwide which survives from earlier than the nineteenth century is relatively small, due to age and frequent remodelling prior to the great diamond and gold discoveries of the mid nineteenth century. Antique jewellery prior to the twentieth century was generally set in silver or yellow gold or silver topped gold. Diamonds were old cuts, occasionally tablet cuts, more commonly square, rose, old mine, or old European cuts. Coloured gems also were cut with high crowns and deep pavilions. Old mine cut diamonds the result of new cutting techniques were highly sought after in the 18th and 19th centuries as now. The high crowns and wide facets caught the light from any angle enhancing the brilliance and fire. These were all cuts with a soft mellowness, individuality and a very different appearance and charm to modern cuts.
From the early nineteenth century jewellery encompassed a variety of styles we can now choose from at whim - the elegant simplicity of the Georgian era , the exuberance of the early, middle and late Victorian periods, the sinuousness of Art Nouveau, the individualism of Arts and Crafts and the delicacy of Edwardian and Belle Epoque.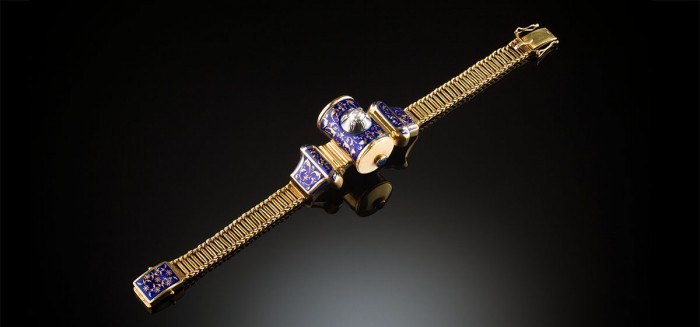 A unique and striking bracelet for all occasions.
2000 3593
See Detail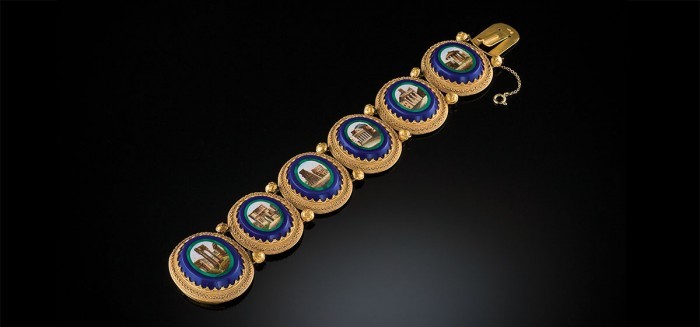 Ranked amongst the world's most valuable postcards!
2000.0592
See Detail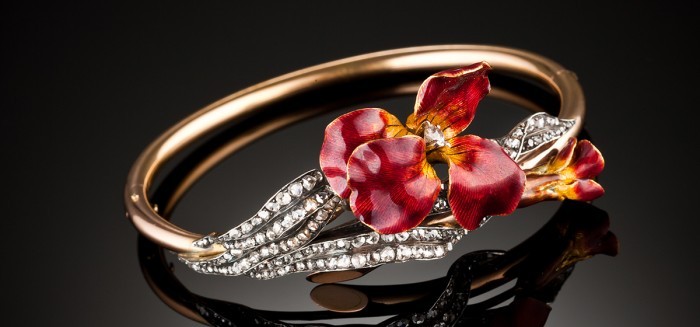 "Think of me". Love. An eloquent declaration of passion and a plea for love to be reciprocated. Discover more below.
20005313
See Detail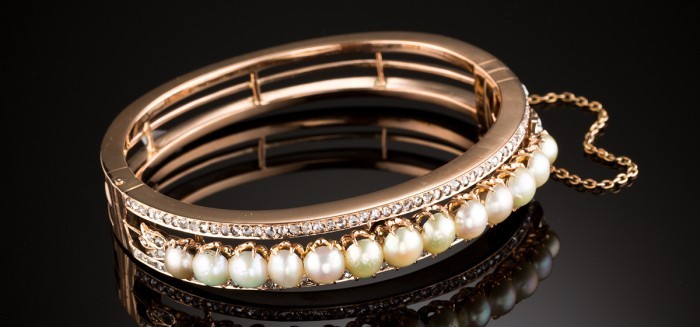 Neptune's treasures for sea nymphs. Read further on the importance of natural pearls today.
20006129
See Detail
An antique curb link bracelet with a twist for those who like to be individual
20004781
See Detail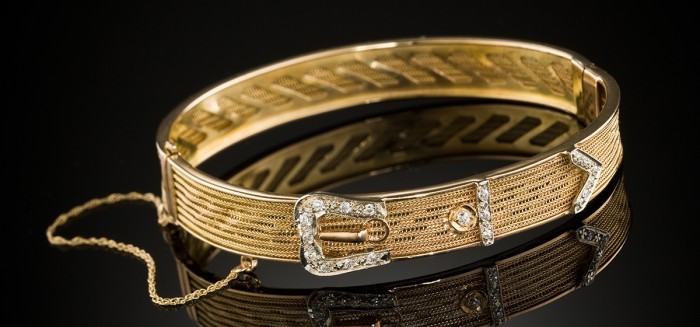 Early twentieth century delicacy with simplicity of design make a very contemporary feeling bangle - for those who like to stand out subtly from the crowd.
20003491
See Detail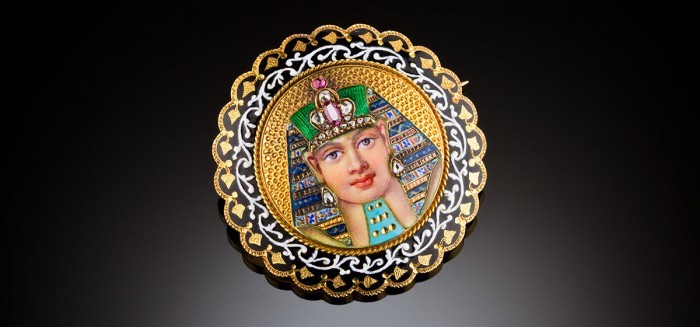 This rare and intriguing enamelled jewel is a wonderful conversation starter. Read about the brooch and the passionate enthusiasm for Egyptian Revival at this time.
20005849
See Detail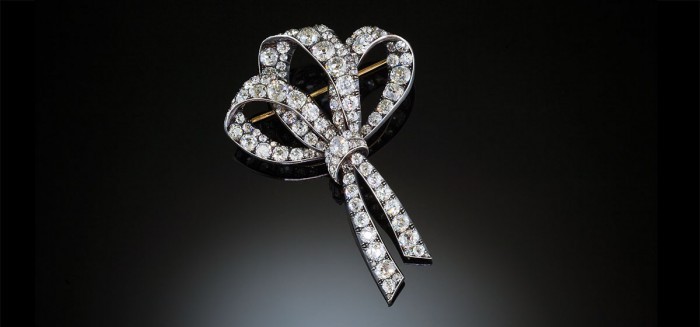 The brooch for every conceivable special occasion. Tea with the Queen?
20000219
See Detail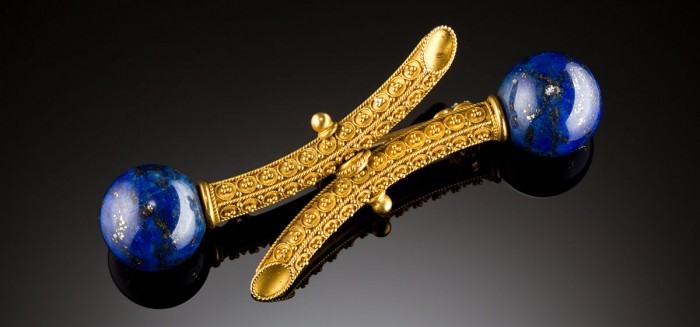 Etruscan Revival jewellery is always sought after, perhaps because it is not only fascinating but so wearable today.
20005818
See Detail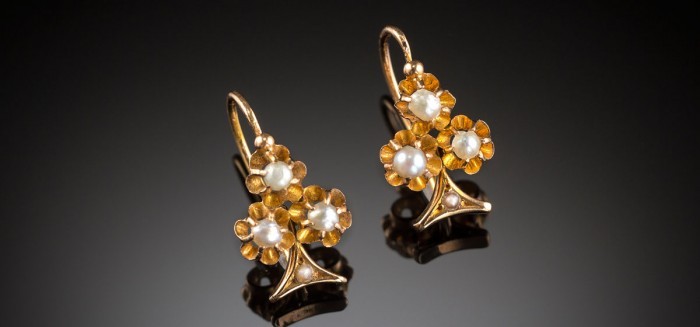 The perfect compact every day earring.
triple
See Detail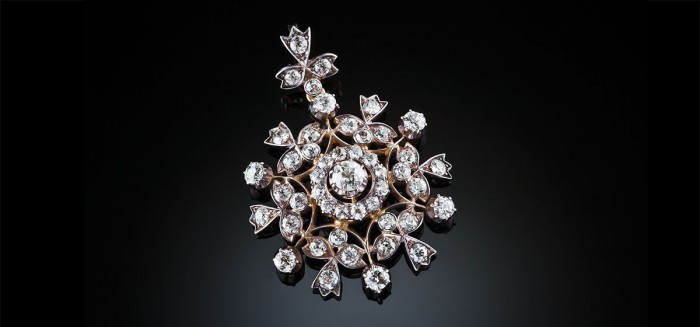 Imagine one hundred of these snowflakes on your Christmas tree. But then imagine just this one under your tree for the best Christmas ever.
20000981
See Detail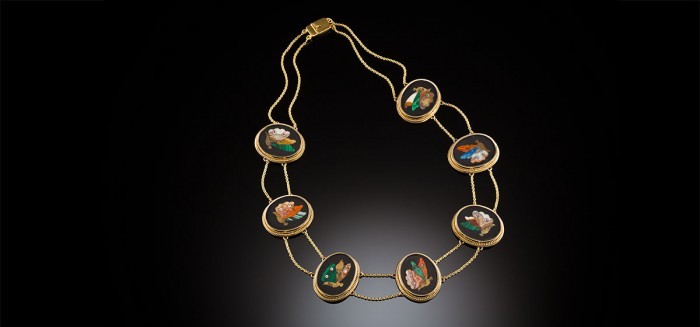 Shall I compare thee to a summer's day? Colourful, casual, versatile, unique, butterflies...
2000.5962
See Detail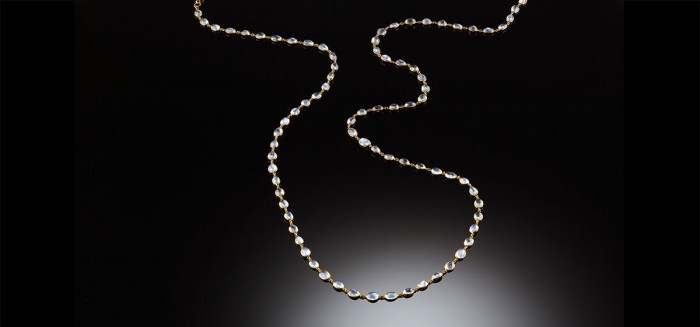 You will wear and enjoy this flattering long necklace on so many occasions.
20007584
See Detail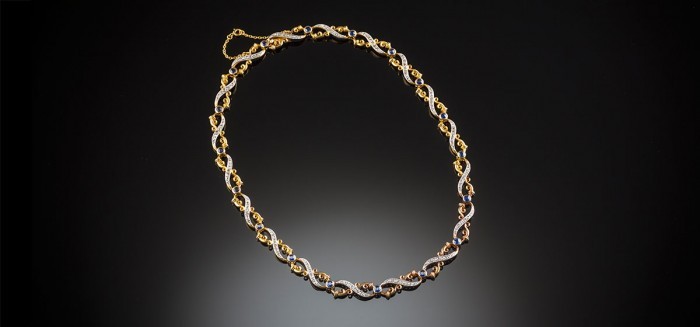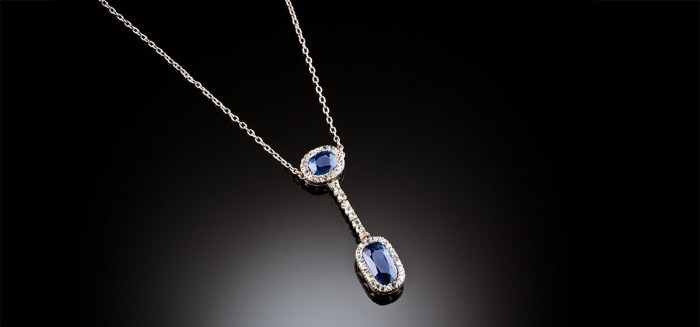 A particularly lovely sapphire double pendant necklace you will wear all the time.
2000.5979
See Detail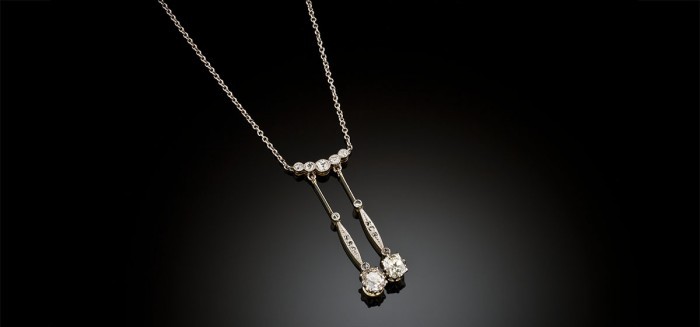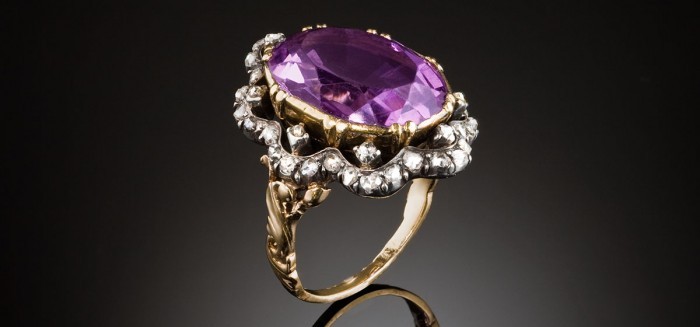 A spectacular and very feminine dress or cocktail ring with the diamond setting curving down onto your finger
2000 1698
See Detail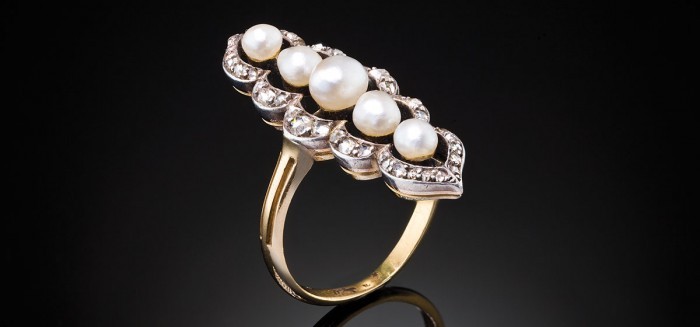 Probably not for the introvert. An eye catching elongated ring of rare natural pearls.
2000.0547
See Detail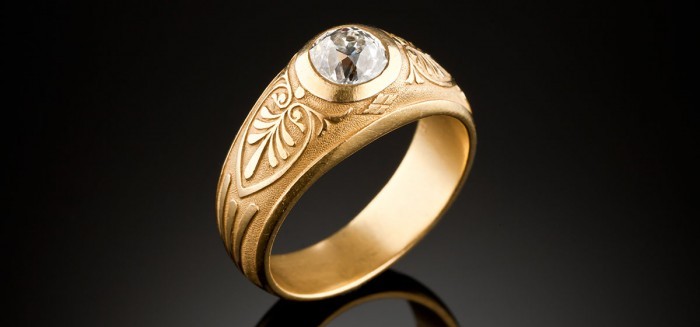 The quality of good Russian jewellery is always self evident. A very handsome ring indeed.
20004620
See Detail