Rings make the most wonderful jewel to celebrate and cherish special occasions and memories in our lives and those of our loved ones. The occasions may encompass a birth, engagement, anniversary, birthday, remembrance, milestone, an achievement or a highly personal event. The ring can be grand or simple, special occasion or every day, traditional or funky. Art deco, antique and vintage rings are a unique, special–to –you expression of your celebration. A small number of James Alfredson rings were chosen as engagement rings but the large majority were chosen for their beauty, wearability and design to be worn to celebrate many occasions. The collection below is a selection of these rings.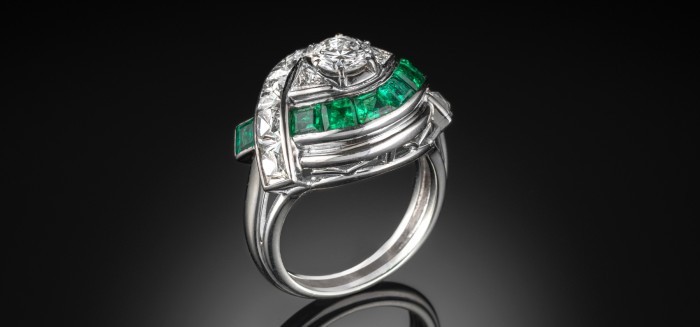 Two words. Impressive and Gorgeous. A stunning dress or cocktail ring or an unique engagement ring.
2001 2205
See Detail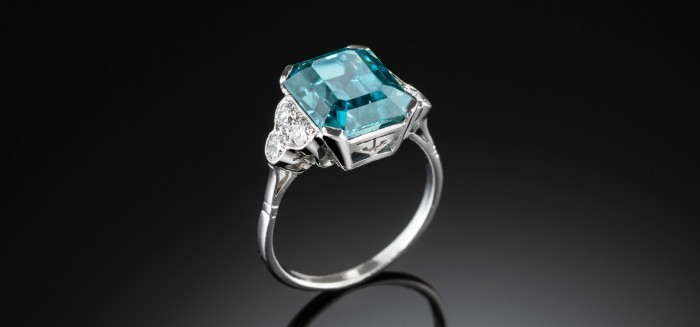 A vivid and very beautiful large emerald cut blue zircon and diamond ring.
2001 1871
See Detail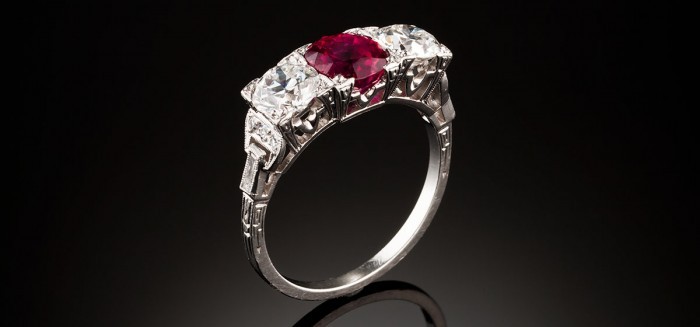 A superb fine ruby of a gorgeous rich red in a wonderful Art Deco setting.
20005054
See Detail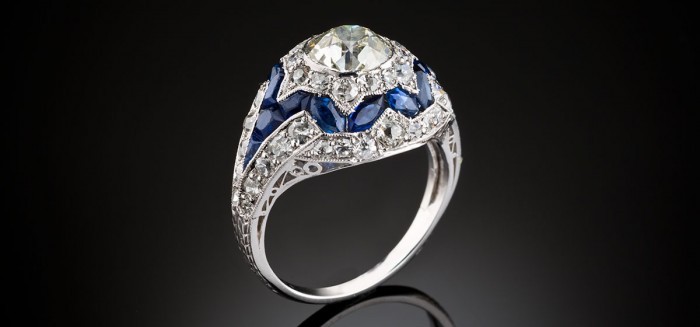 An impressive and very lovely ring which sits beautifully on your finger.
20005917
See Detail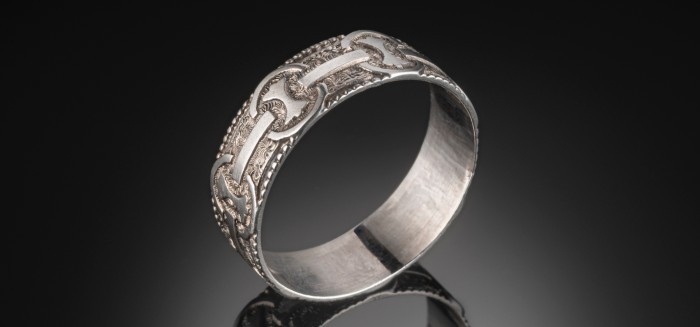 Antique engraved and embossed or applied  wide bands are so wearable and popular.
2001 2533
See Detail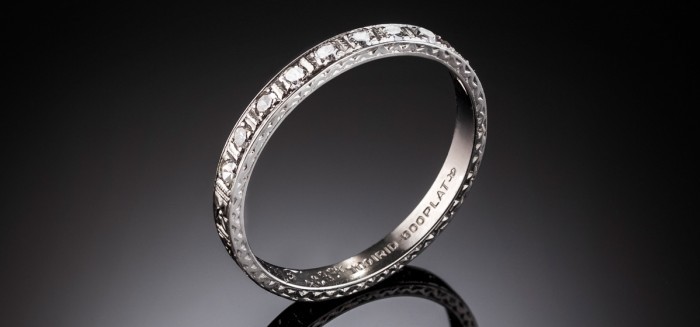 An Art Deco platinum/iridium band with diamonds, all over engraving and an engraved date from the period is always sought after, particularly as a wedding band with an Art Deco engagement ring.
2000 0936
See Detail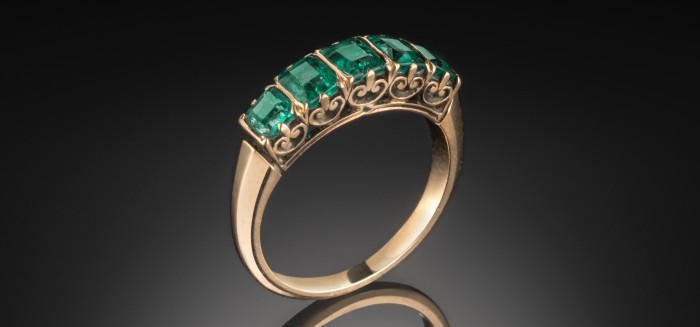 Period emerald garter rings with large fine vivid emeralds in a beautiful setting are much sought after and this French one is a particularly lovely one.
2001 2397
See Detail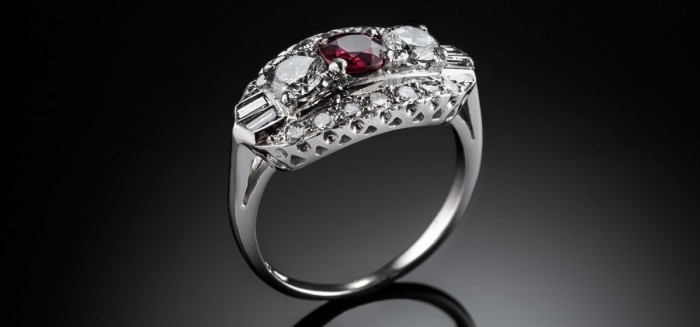 An easy to wear diamond and vivid red ruby 1940s ring.
2000 2251
See Detail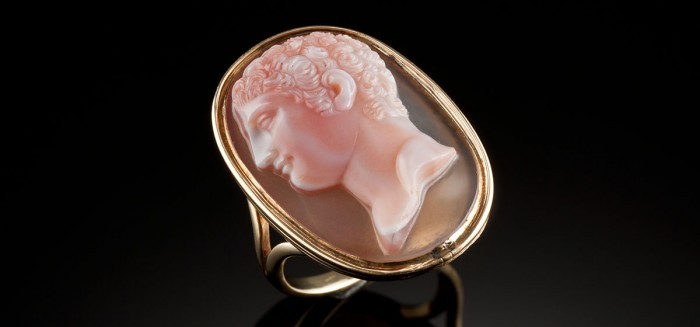 A handsome and impressive cameo ring.
20009359
See Detail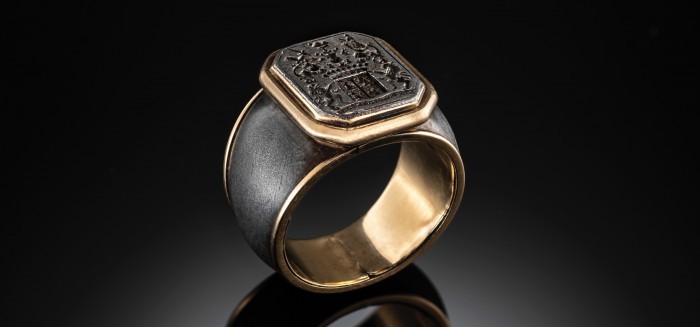 A very special, unique and distinguished antique signet ring.
2001 1888
See Detail
An alluring and spectacular Art Deco filigree diamond cluster ring enhanced by a central old cut Champagne diamond.
2001 2526
See Detail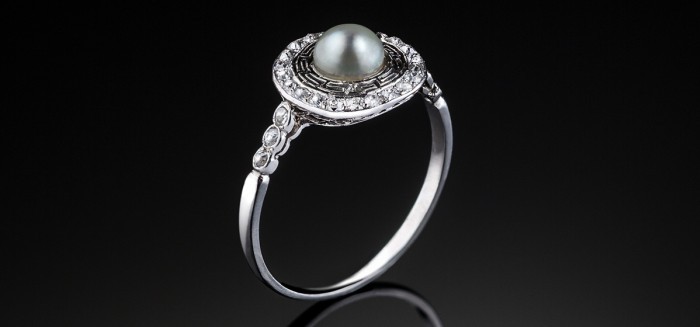 A very attractive finely made pearl and diamond ring.
20010188
See Detail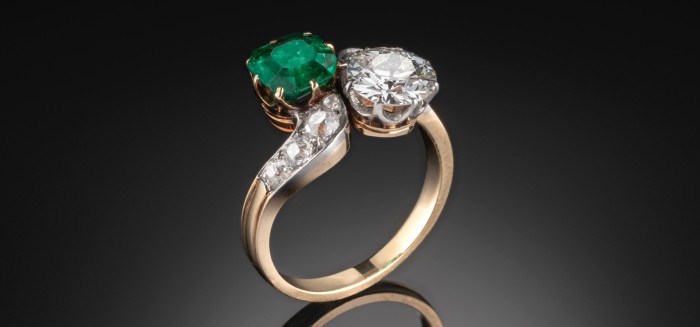 The Toi et Moi ring is the most romantic of rings. Napoleon gave Empress Josephine one in the eighteenth century, Prince Hendrik  proposed to the future Queen Margrethe of Denmark with one in the twentieth century and this century Megan Fox received one.
2001 2403
See Detail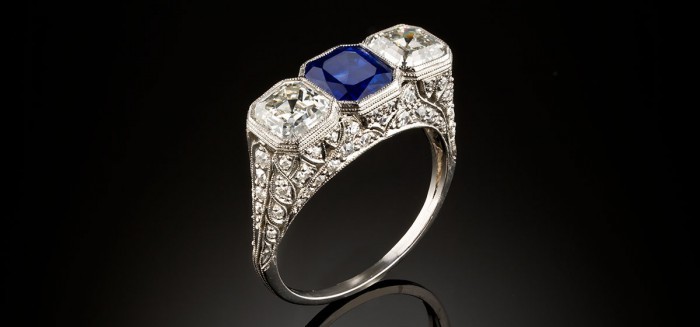 Close to perfection is always irresistible
20004651
See Detail
Quintessential Art Deco ring with strong geometric design and colour contrast. Typically French Art Deco ring.
20009571
See Detail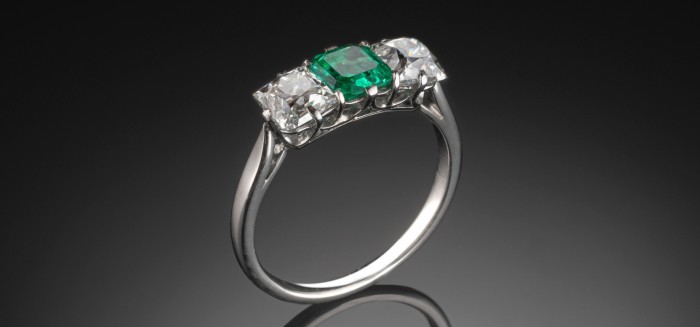 Three stone rings or trilogy rings, with the stones symbolising Past, Present and Future, are much sought after. An Art Deco trilogy ring with three old cut square stones is a wonderful find.
2001 2199
See Detail