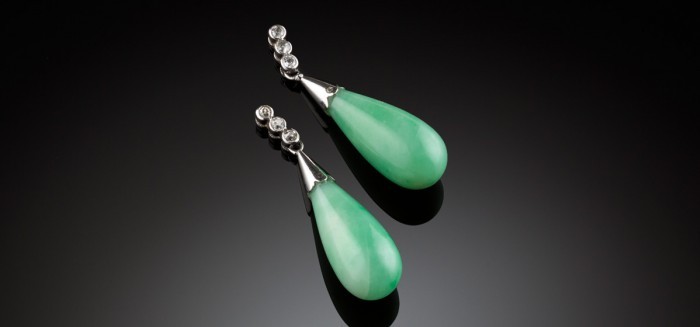 A very wearable and versatile pair of diamond jadeite earrings.
2000 3746
See Detail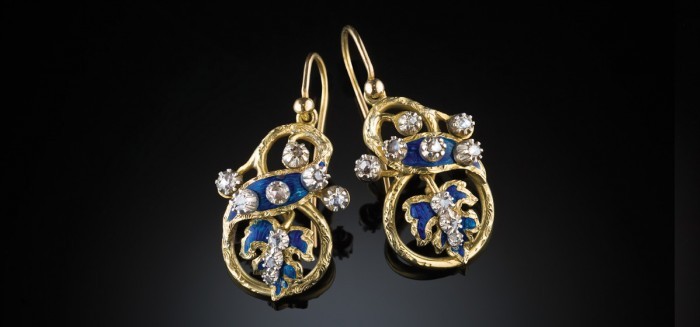 A pair of earrings with strong presence.
2000 0332
See Detail
A particularly lovely pair of antique diamond set earrings.
2000 3548
See Detail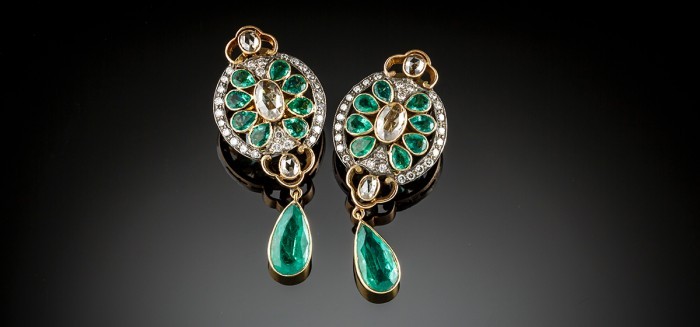 Difficult- to –find both impressive and elegant authentic period emerald earrings.
20008963
See Detail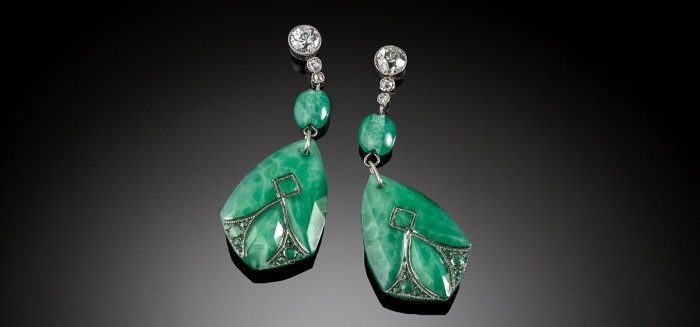 So Art Deco. So wearable. So covetable.
20009434
See Detail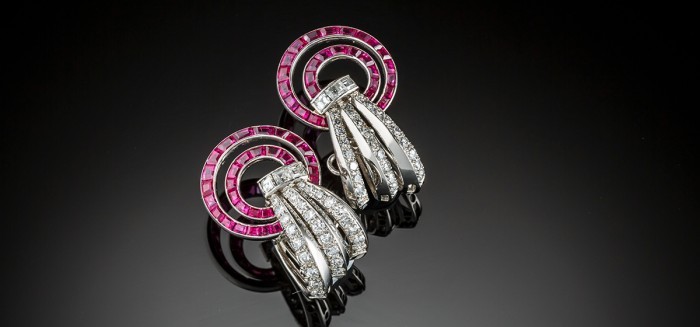 Striking. Colourful. Versatile. Wearable.........
20008970
See Detail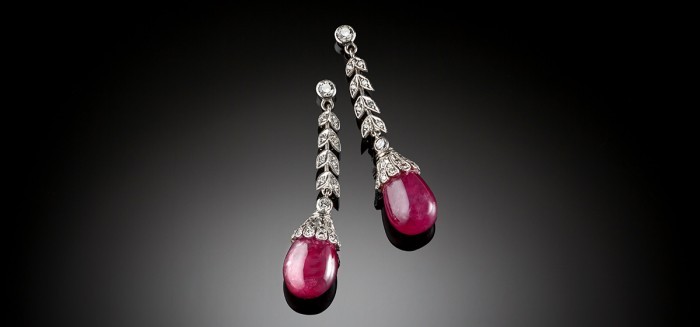 The rich contrast of vivid red rubies and white diamonds - the perfect evening or special occasion earrings.
20008956
See Detail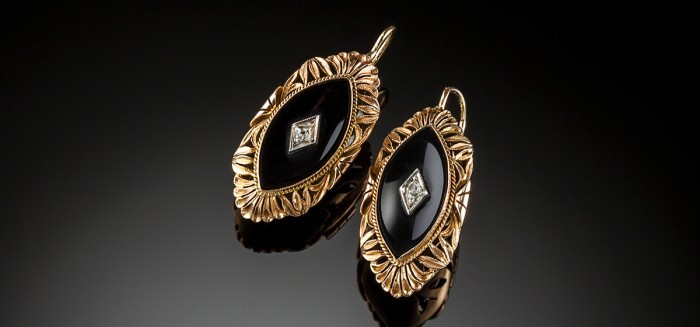 The difficult –to- find not- too- sombre -black earrings. These will become one of your favourite pairs of earrings
20009410 SOLD
See Detail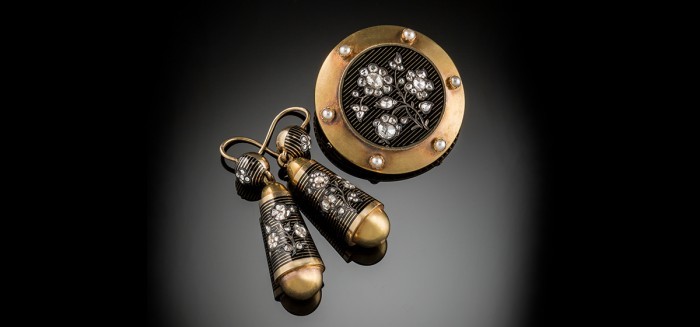 Earrings for every time and occasion.
20009021
See Detail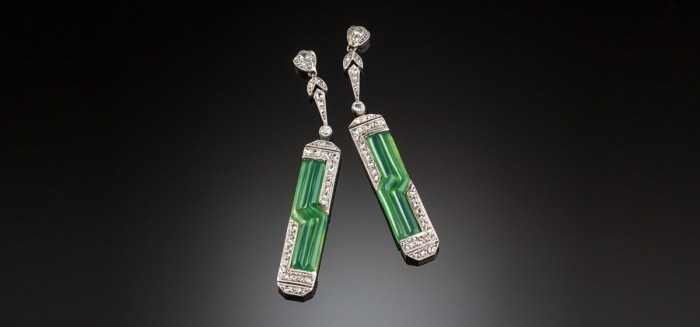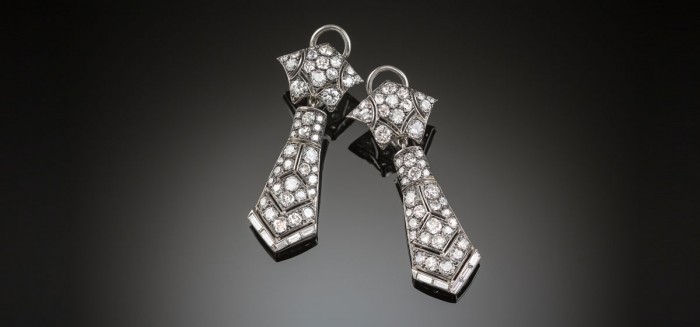 Art Deco diamond earrings with presence..
20008116
See Detail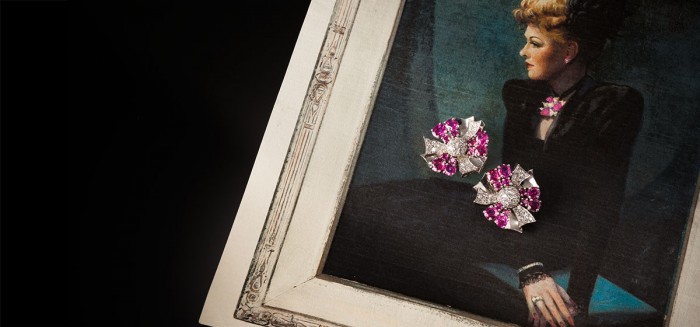 Worn by the original IT girl Gladys Glad who knew her jewellery in her portrait by John Decker.
20006969
See Detail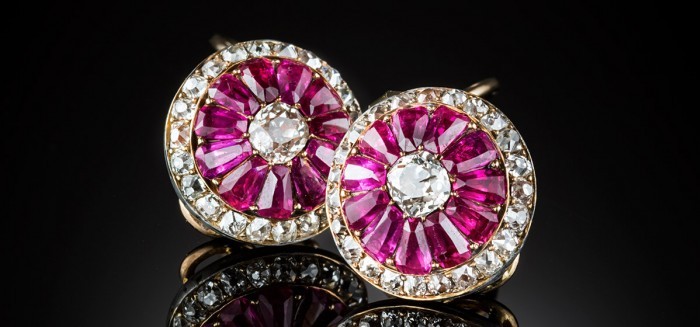 Absolutely stunning. Glowing rich colour and almost invisible settings. You will never want to take them off.
20006754
See Detail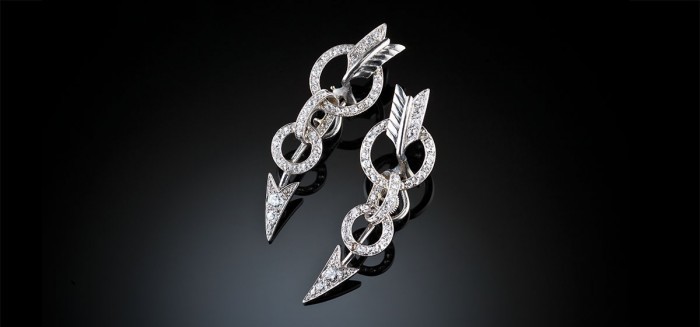 Very fashionable in the 1930s and now. Contemporary jewellers have revived the ear cuffs but why not have a unique original Art Deco pair?
20000301 SOLD
See Detail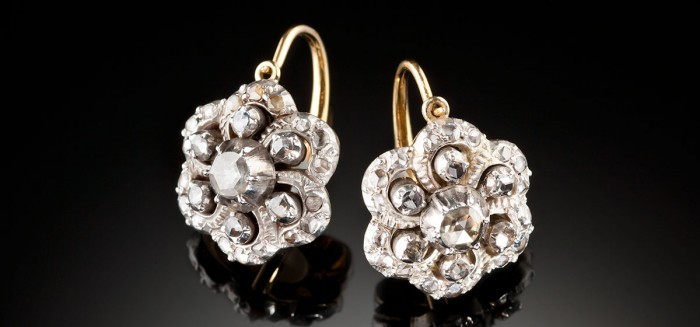 These earrings will quickly become one of your most popular pairs- your go-to earring for all occasions.
20005023
See Detail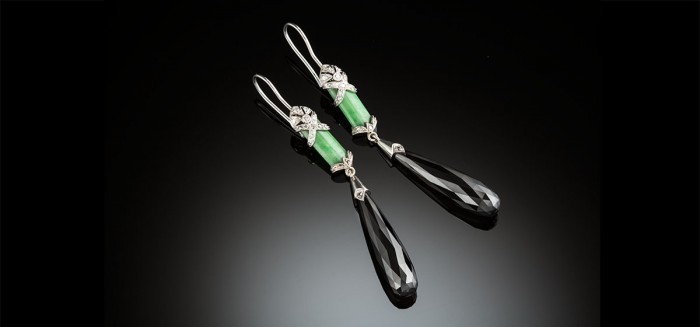 Party like a flapper. Pure Art Deco chic.
20006716
See Detail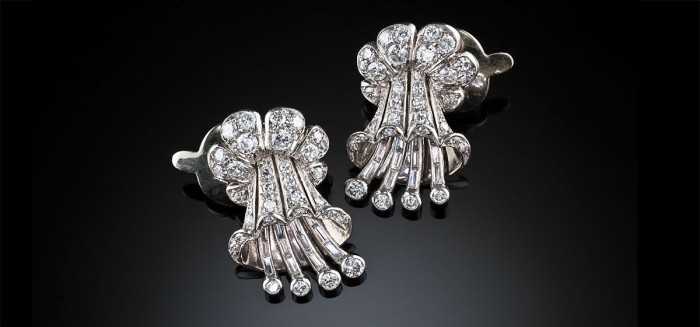 The heady combination of Art Deco earrings, Ghiso, Paris ,1930s.
20000349
See Detail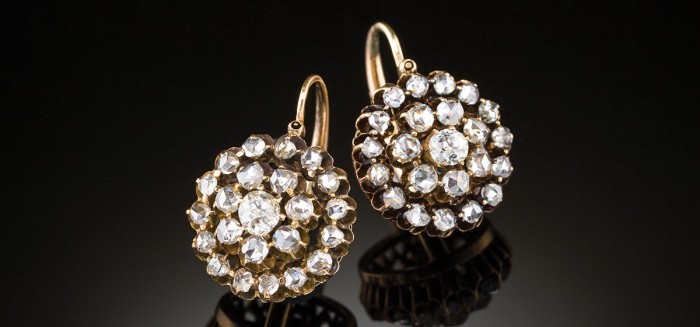 Antique Russian jewellery is always so desirable. No wonder Russians world-wide are buying back their antique jewellery.
20000.295 SOLD
See Detail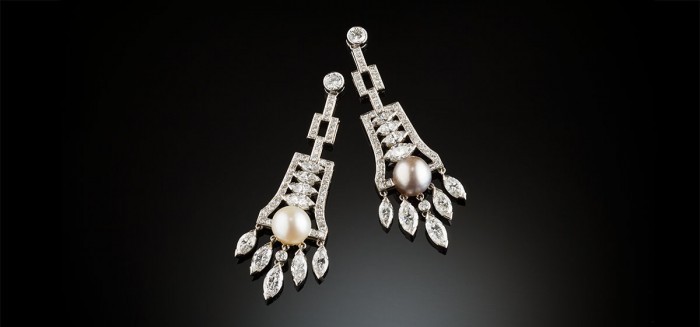 Spectacular Timeless Earrings with bright white diamonds and the chic combination of one white and one grey natural pearl.
2000.3326
See Detail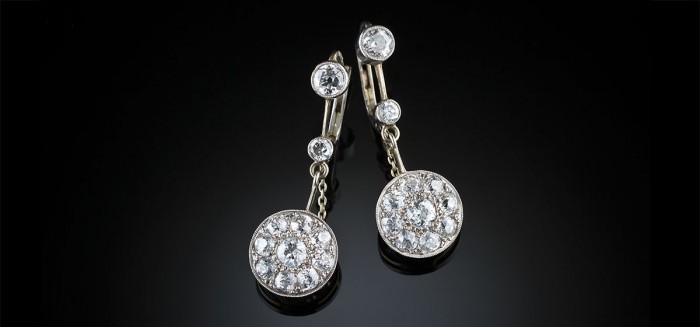 The perfect length Art Deco diamond drop earrings with sparkling movement from the diamond clusters to catch the eye and a discreet chain to keep the cluster safe.
2000.0288
See Detail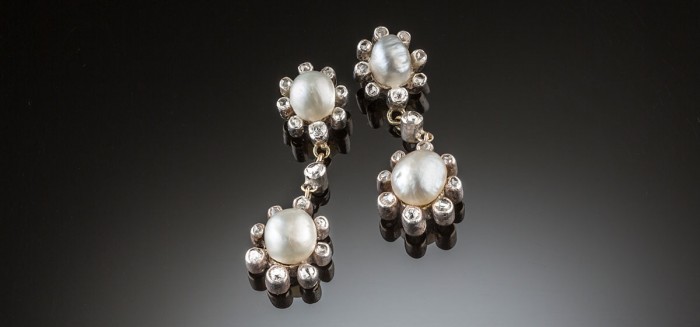 Delicate flattery for so many occasions.
2000.7904
See Detail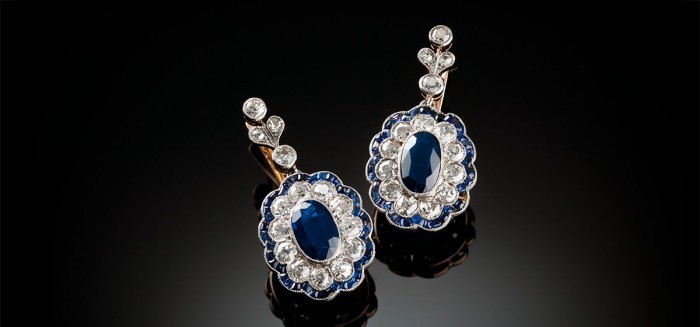 These could grace Mary's jewellery casket at Downton Abbey. An exquisite pair of Belle Epoque earrings from the era of exquisite jewellery.
2000.4996
See Detail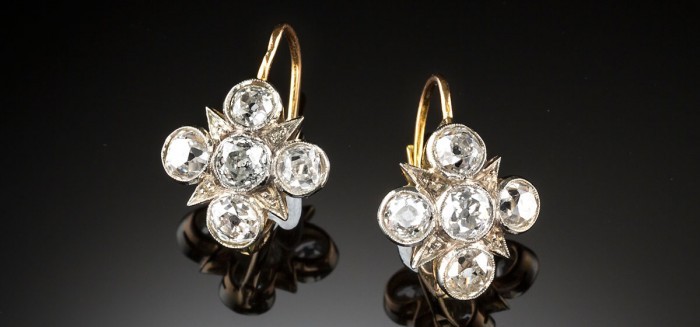 The perfect difficult to find-suits-all-occasions period diamond earring.
2000.7591
See Detail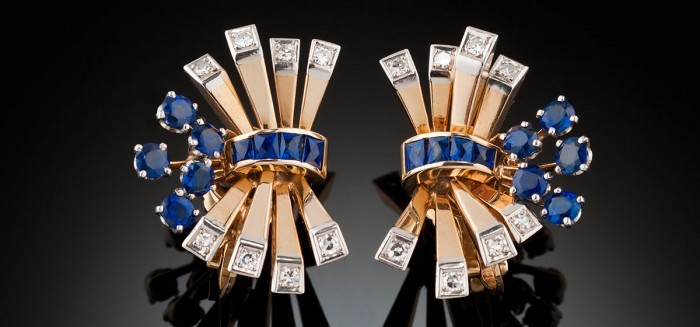 Join the celebrities. Wear a pair of stunning earrings by Trabert & Hoeffer- Mauboussin jewellers to the stars who adored their smart look-at-me jewellery in America in the thirties and forties.
20004429 SOLD
See Detail
Authentic antique, vintage and estate jewellery
26 Howey Pl, Melbourne VIC 3000 Australia