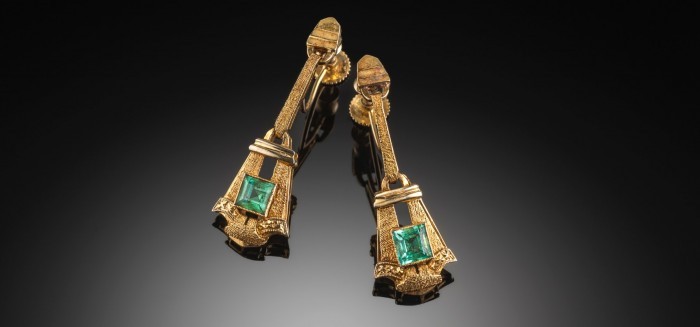 Very Art Deco with a spare geometric design and strong colours perfect for today's lifestyles.
2001 2822
See Detail
Rare. Gorgeous. Versatile. Distinctive. Such period emerald earrings are often hard to find.
2001 2434
See Detail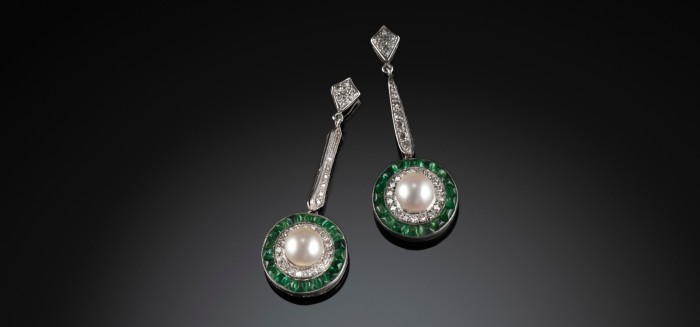 Strikingly beautiful earrings for so many occasions.
2001 2502
See Detail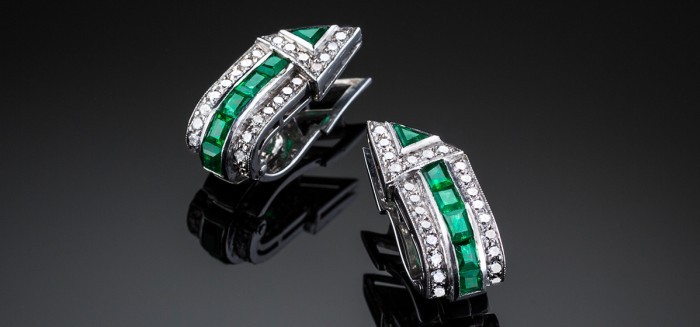 Ultra sharp Art Deco emerald and diamond ear clips.
20009786
See Detail