The Belle Epoque era from 1875 to the beginning of World War 1 produced some of the most beautiful jewellery, particularly during the FIN-DE- SIECLE and THE EARLY TWENTIETH CENTURY. Necklaces were lace in diamonds and the motifs included garlands of leaves, swags, ribbon bows, flowers and trellis work rendered delicately in platinum largely replacing the pre twentieth century gold backed silver settings. The sautoir ,a long elongated necklace of bands or ropes of woven seed pearls or pearls and diamonds suspending tassels or pendants, appeared around 1910 when tunic forms replaced the corseted fashions and choker necklaces.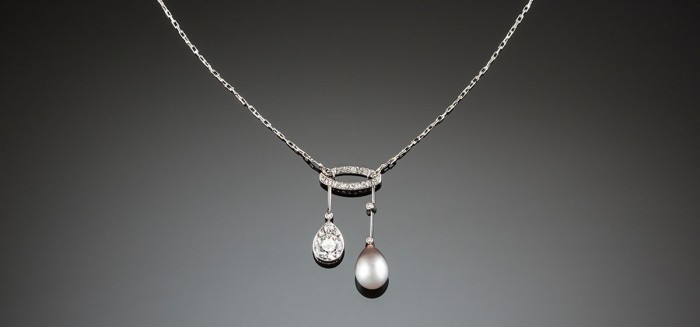 A fine and very desirable lavaliere from one of the premier eras of exquisite jewellery.
20008178
See Detail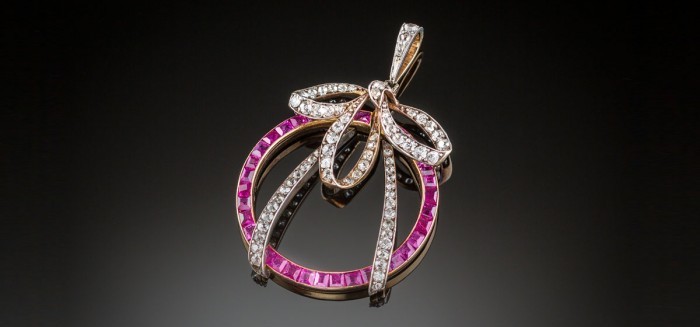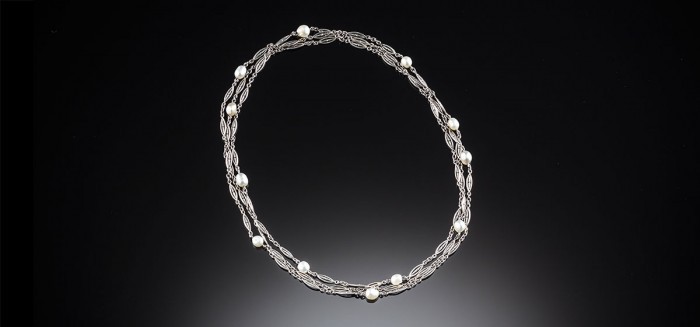 How many jewels are wonderful for any occasion?
20007874 SOLD
See Detail