Art Deco engagement rings
If you love the urbane chic of authentic Art Deco engagement rings you are in excellent company.
Authentic Art Deco Engagement Rings are currently the most asked for and desired period rings. This dynamic period produced the first truly modern jewellery reflecting the tumultuous social, political, technical and artistic changes with unique sleek geometric forms and fine period details. Repeated geometric motifs, different heights, often a variety of gem cuts, fine millegrain, and striking all white diamond or vividly coloured gems were and still are sought after features of authentic Art Deco engagement rings. Contrary to some concerns about the durability of historic Art Deco rings the fine quality and condition of genuine Art Deco rings are a testimony to their durability and strength. Design features however are only part of the appeal. In the modern era a great deal of new and reproduction jewellery is a mass produced commodity. Authentic Art Deco Engagement rings provide the allure which has largely disappeared of buying a jewel with truly individual design, significance and a window to the romance and history of the past.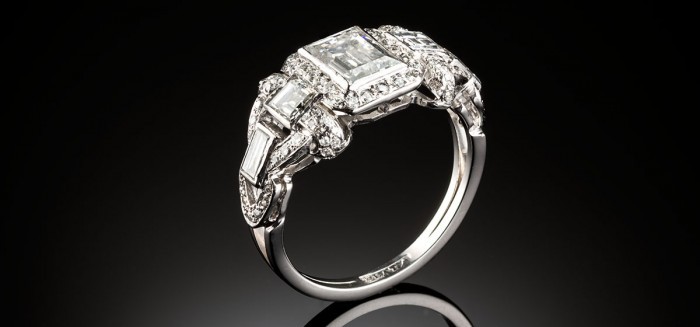 Baguette and carre cut diamonds are a much admired perennial Art Deco favourite. The ring you have been searching for.
20006983 SOLD
See Detail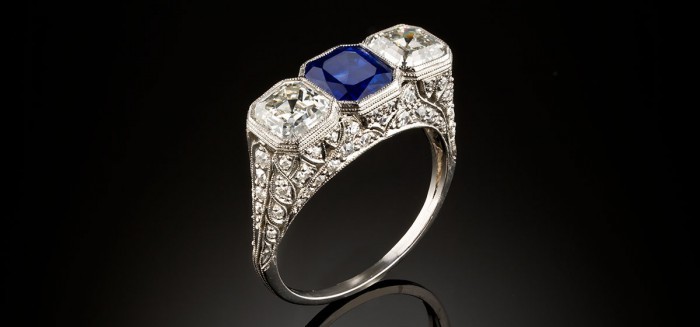 Close to perfection is always irresistible
20004651
See Detail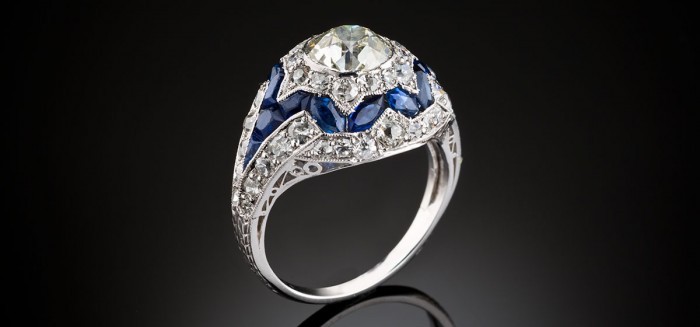 An impressive and very lovely ring which sits beautifully on your finger.
20005917
See Detail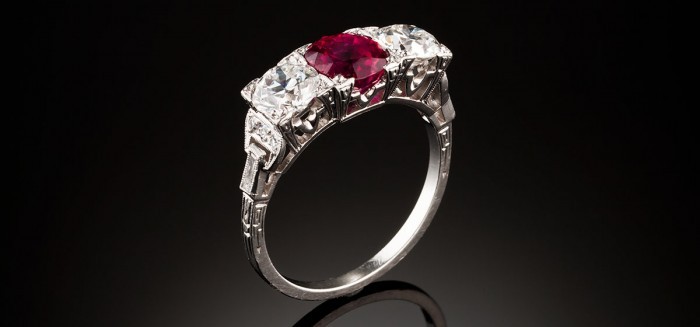 A superb fine ruby of a gorgeous rich red in a wonderful Art Deco setting.
20005054
See Detail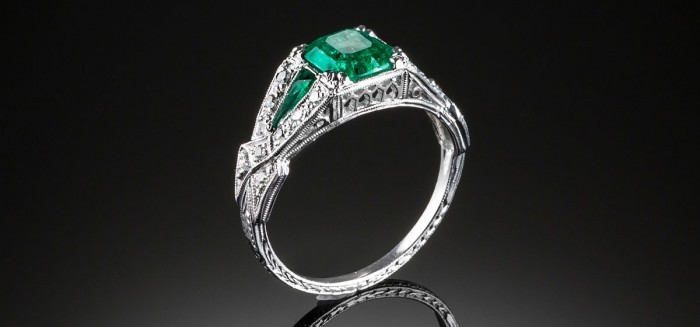 A surfeit of emeralds for lovers of Art Deco emerald rings with not only a fine square central emerald but also emerald shoulders.
20007508 SOLD
See Detail
A superb authentic Art Deco emerald ring that you love is not always easy to find.
20007485
See Detail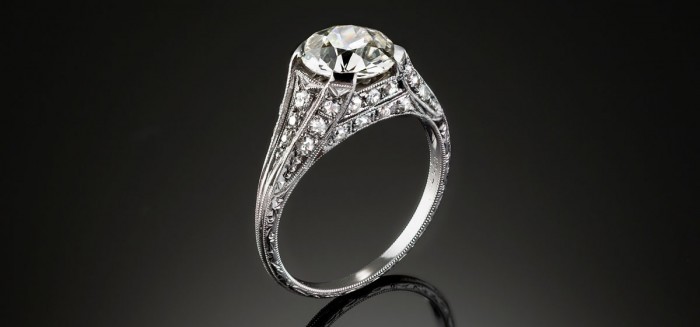 The epitome of Art Deco desirable design for the last ninety odd years - and into the future.
20008130
See Detail
For lovers of Art Deco rings with strong geometric design.
20008024
See Detail