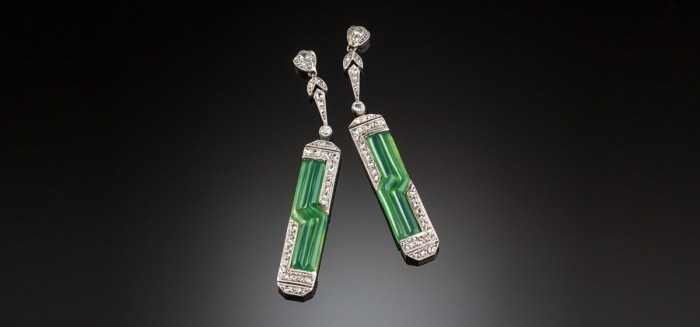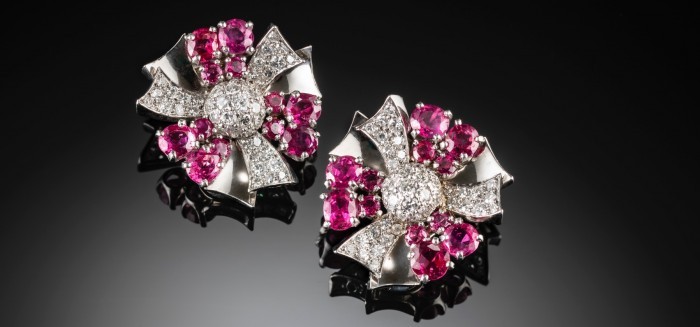 Worn by the original IT girl Gladys Glad who knew her jewellery in her portrait by John Decker.
20006969
See Detail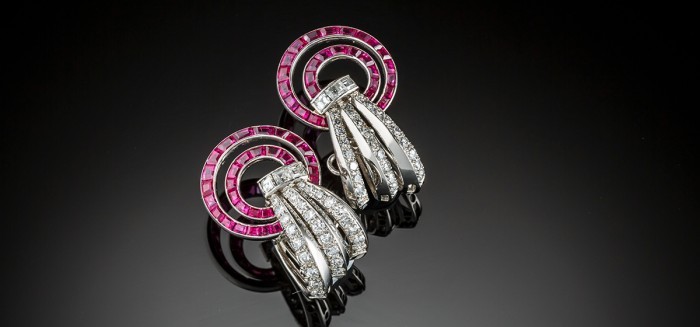 Striking. Colourful. Versatile. Wearable.........
20008970
See Detail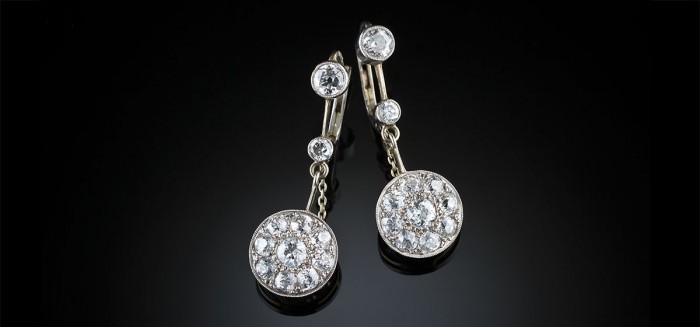 The perfect length Art Deco diamond drop earrings with sparkling movement from the diamond clusters to catch the eye and a discreet chain to keep the cluster safe.
2000.0288
See Detail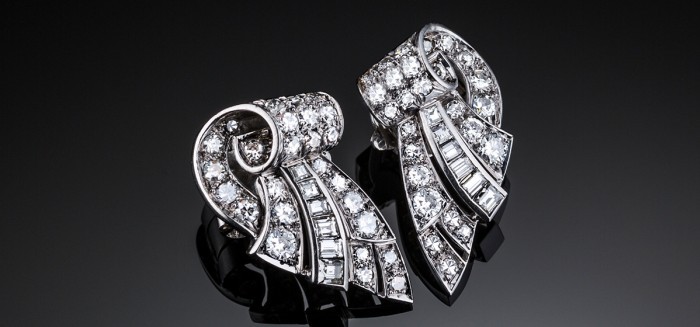 Art Deco diamond platinum ear clips. French. Eminently wearable. What more needs to be said?
20010102
See Detail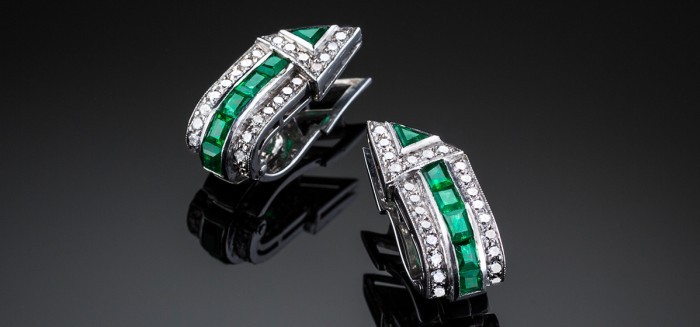 Ultra sharp Art Deco emerald and diamond ear clips.
20009786
See Detail