Art Deco brooches reflected the stylised aesthetic of the period with strong geometric shapes often repeated, bold colours and colour contrasts. While white gold was used platinum was the premier metal of choice for fine jewellers allowing fineness and crispness of detail. Precious gems- rubies sapphires, emeralds, but also aquamarines and other gems complemented these settings. Silver often combined with onyx, coral, lapis lazuli and enamel figured prominently in the bolder often confronting industrial aesthetic of groups of French and German jewellers. These are the perfect brooches today to enhance business and casual fashions.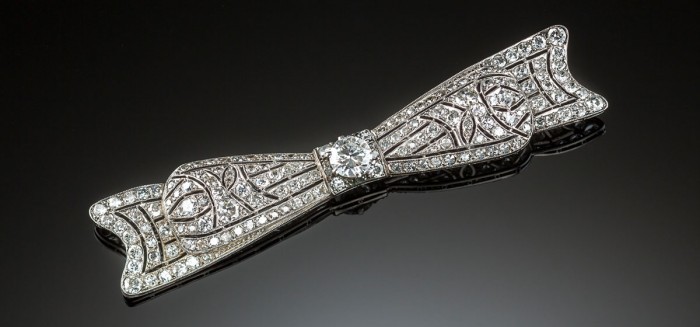 A very special brooch for very special occasions – and many others.
20008680
See Detail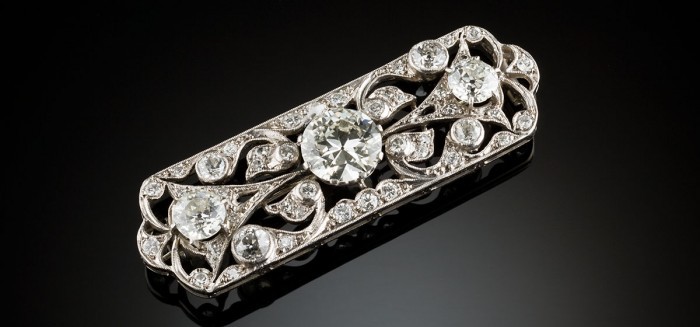 Signed Australian Art Deco diamond brooches are often difficult to find.
20003906
See Detail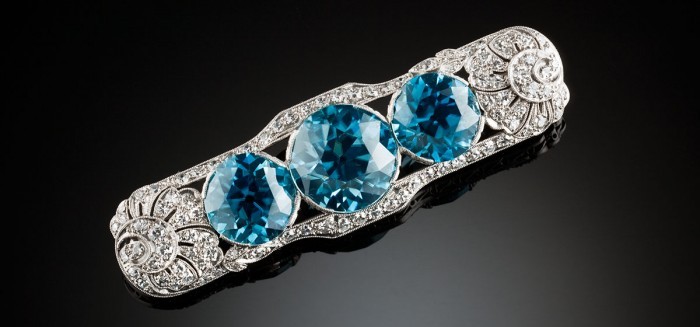 The epitome of a smart Art Deco jewel. Stunning as a brooch or pendant.
20003241
See Detail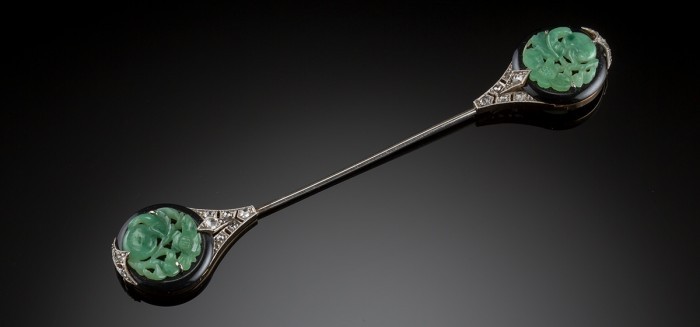 Jade diamond and onyx. An irresistible Art Deco recipe.
20008994
See Detail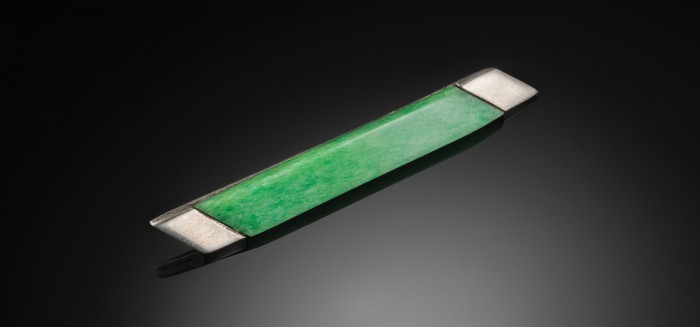 A sharp brooch for sharp dressers. Dramatic simplicity.
2001 3240
See Detail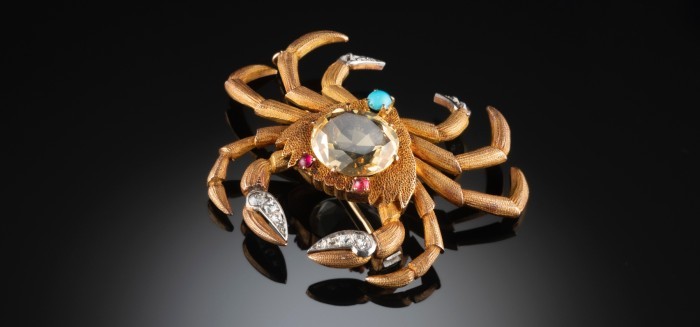 Only the French do quirky, elegant and wearable so effortlessly. Then toss Art Deco into the mix.
2001 2083
See Detail