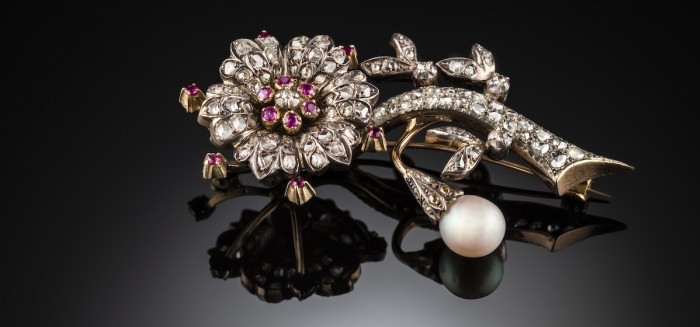 Antique en tremblant flower brooches are always sought out.
2001 0942
See Detail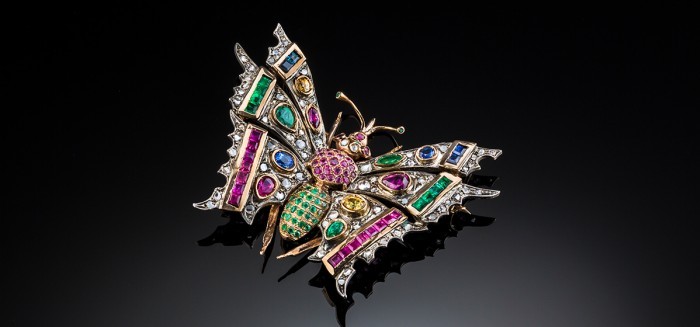 Impressive, colourful and not too serious. Butterfly brooches are perennially in demand.
20009656
See Detail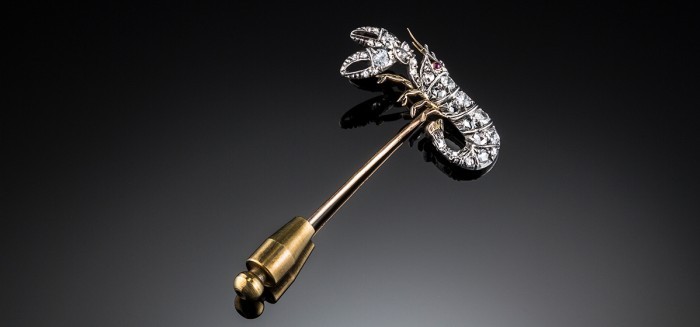 A distinctive lapel or tie pin for a gentleman - or gentlewoman - of distinction.
20009878
See Detail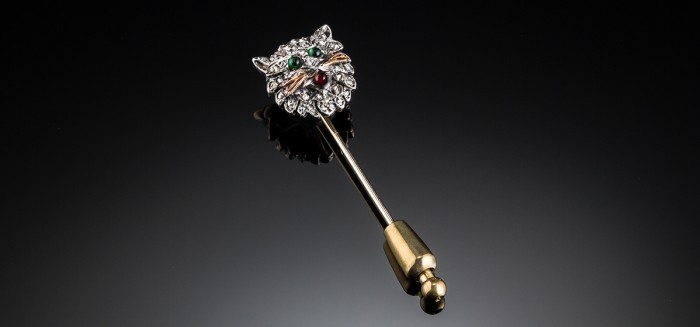 Quirky, adorable and unforgettable.
20009960
See Detail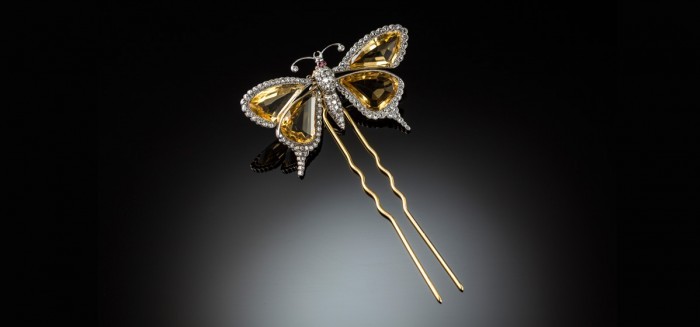 Three stunning jewels in one.
2000 5535
See Detail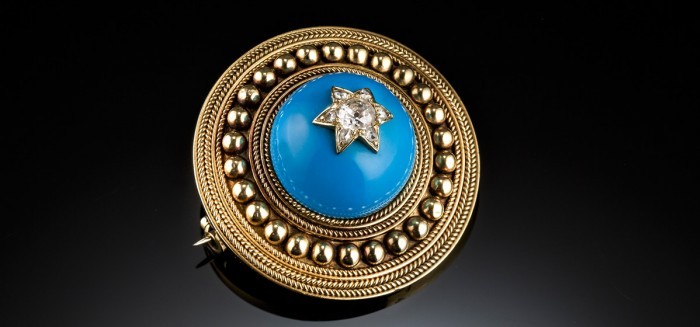 A very striking Victorian brooch with a contemporary sparseness.
2000 2435
See Detail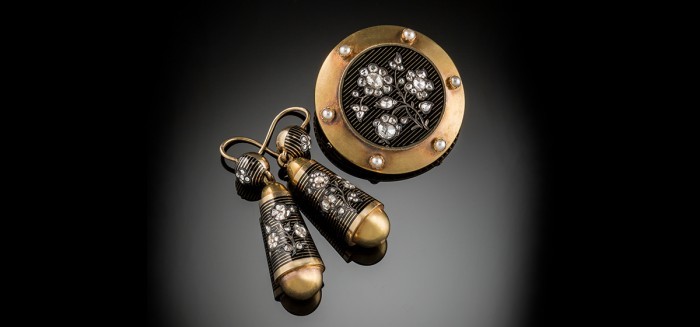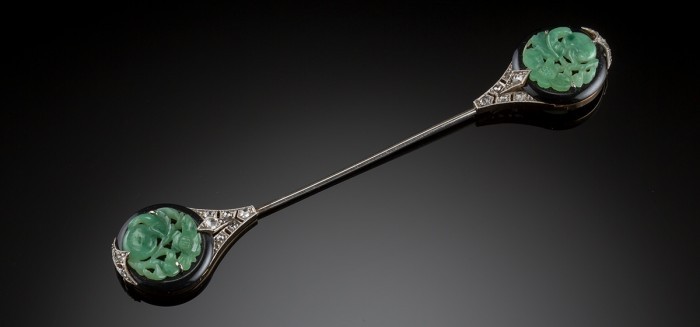 Jade diamond and onyx. An irresistible Art Deco recipe.
20008994
See Detail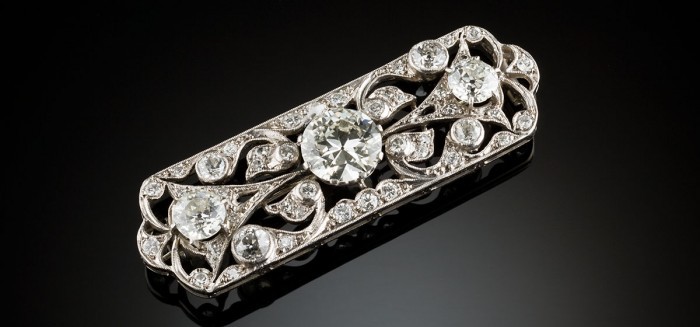 Signed Australian Art Deco diamond brooches are often difficult to find.
20003906
See Detail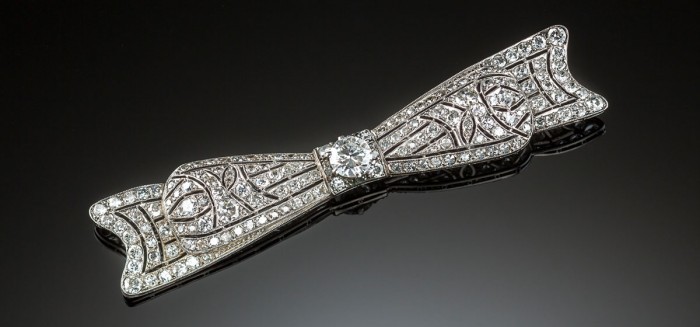 A very special brooch for very special occasions – and many others.
20008680
See Detail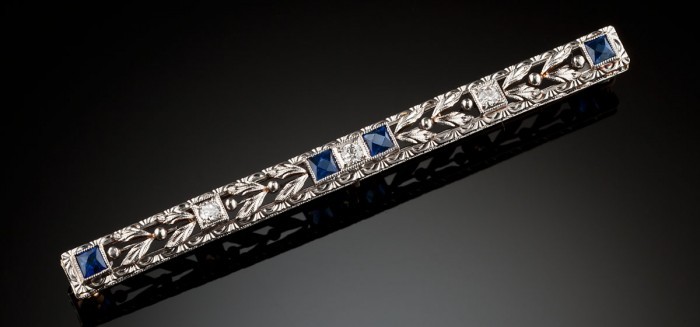 Early twentieth century jewellery at its delicate best is always worth seeking out.
20002241
See Detail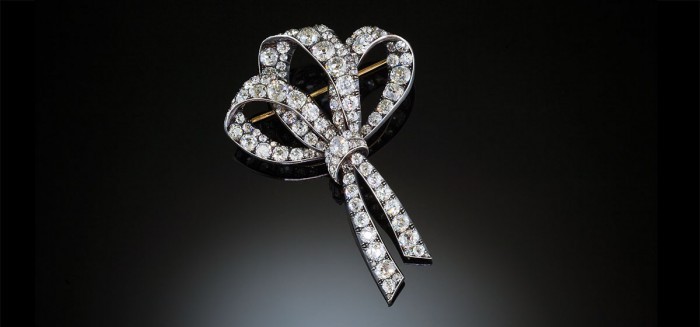 The brooch for every conceivable special occasion. Tea with the Queen?
20000219
See Detail
An old jewellery adage says that a well made jewel will look as good from the back as the front. On that premise this flower is a very fine jewel indeed. Quietly spectacular. For the perfectionist.
20006006
See Detail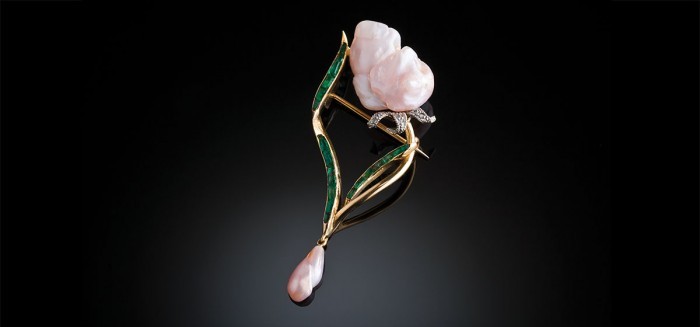 A delicate brooch with a lovely colour and gem combination and a fascinatingly realistic pearl-bud made for pretty summer fashions and to contrast more tailored fashions.
2000.0352
See Detail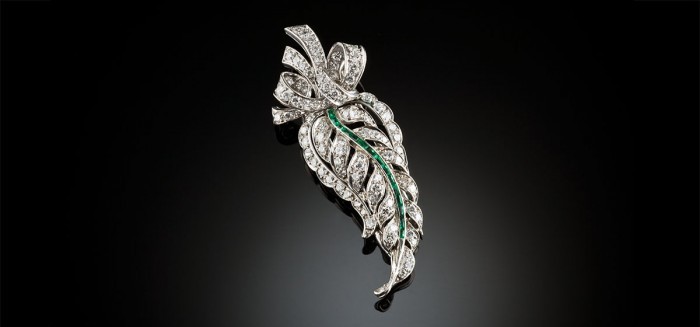 A striking three dimensional brooch with fluid movement which works very well also as a pendant.
2000.3166
See Detail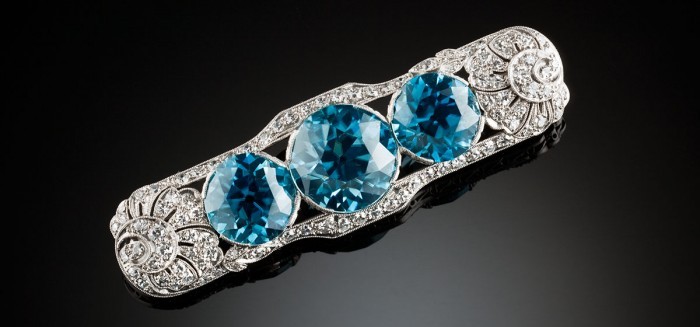 The epitome of a smart Art Deco jewel. Stunning as a brooch or pendant.
2000.2241
See Detail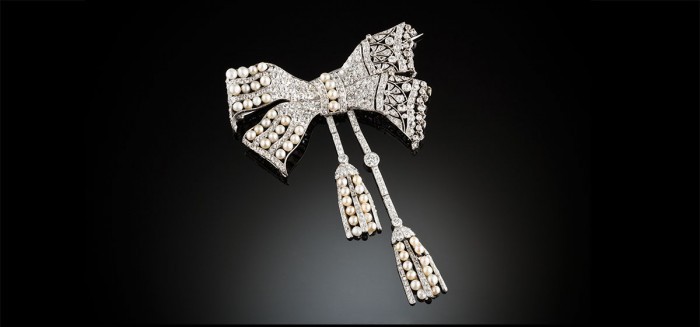 An exquisite and very versatile jewel that can be worn in so many different ways. One of the prettiest and rarest pieces in our collection.
2000.3241
See Detail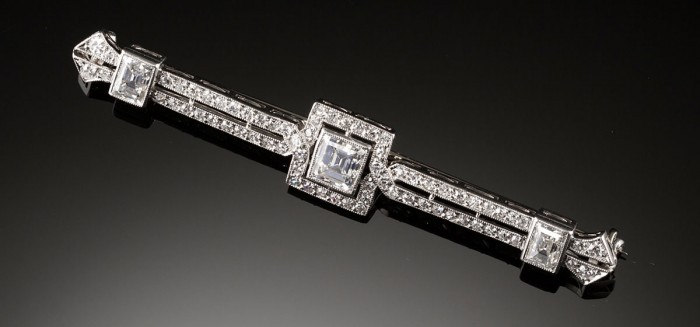 Quintessential Art Deco. Geometry, Beauty and White Diamonds.
20007812
See Detail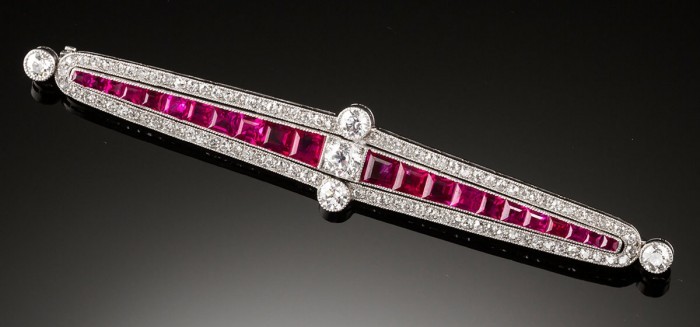 Art Deco vibrant jewelled slash for coats, dresses, lapels ...
20007805
See Detail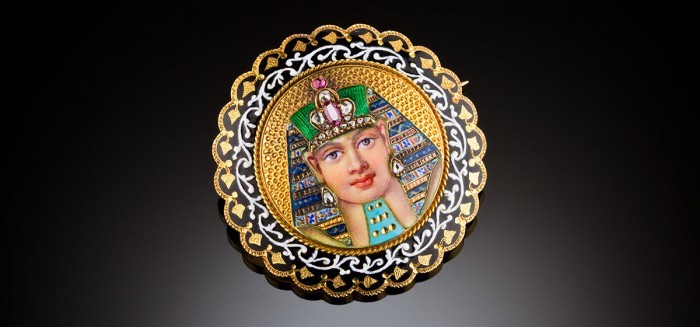 This rare and intriguing enamelled jewel is a wonderful conversation starter. Read about the brooch and the passionate enthusiasm for Egyptian Revival at this time.
20005849
See Detail