Rings | Early twentieth century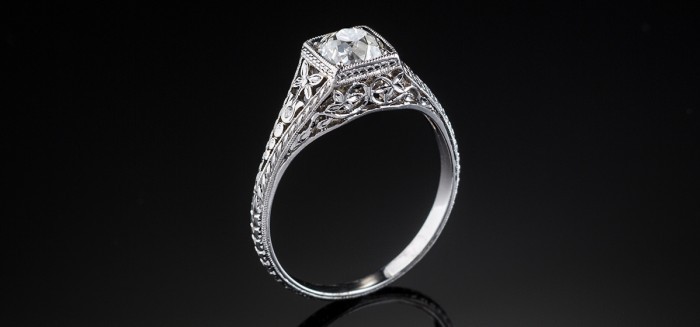 A very beautiful early twentieth century ring combining the romantic orange blossom mount with the much desired square setting.
20009670
See Detail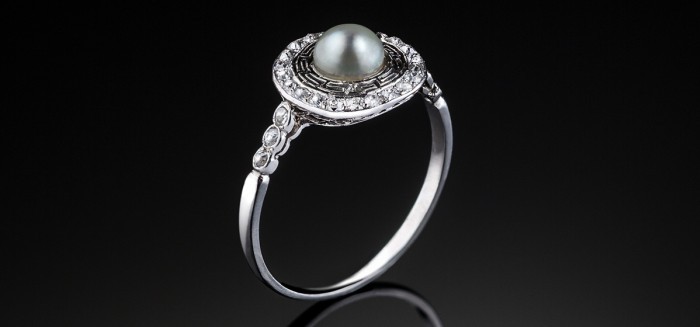 A very attractive finely made pearl and diamond ring.
20010188
See Detail
A gorgeous early twentieth century sapphire and diamond ring, featuring an oval rather than the more often seen round sapphire and a particularly beautiful pierced mount.
20009540
See Detail