Diamond engagement rings are the most popular of engagement rings to formalise your love and commitment.
A Diamond engagement ring for many symbolises true love. Diamond engagement rings are found in all periods giving couples a wide choice of styles, metals and diamond cuts. Authentic period diamond engagement rings offer a variety of diamond cuts- quite different from the modern brilliant and square cuts -with their own distinctive individual mellow charm: rose cuts, old mine cuts, Old European cuts, Transition cuts, emerald cuts, old square cuts and the very desirable and sought after old Asscher cuts.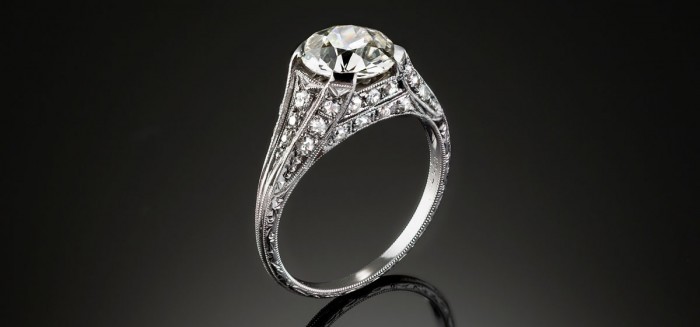 The epitome of Art Deco desirable design for the last ninety odd years - and into the future.
20008130
See Detail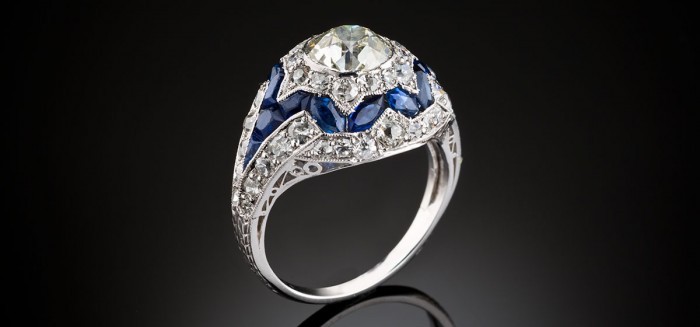 An impressive and very lovely ring which sits beautifully on your finger.
20005917
See Detail