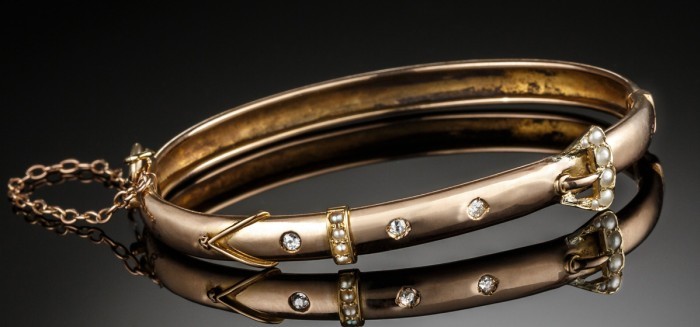 A superb understated everyday, every occasion bangle.
2000 5993
See Detail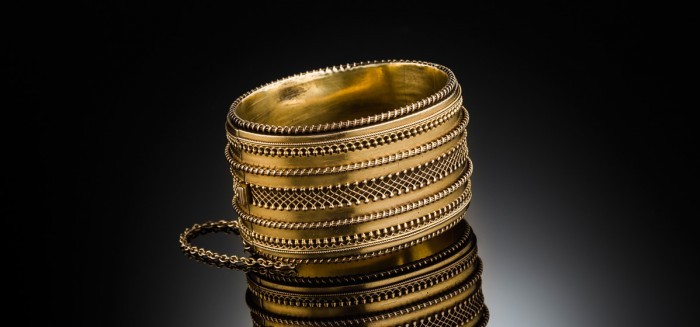 Mid Victorian jewellery at its wearable dramatic best.
2000 4712
See Detail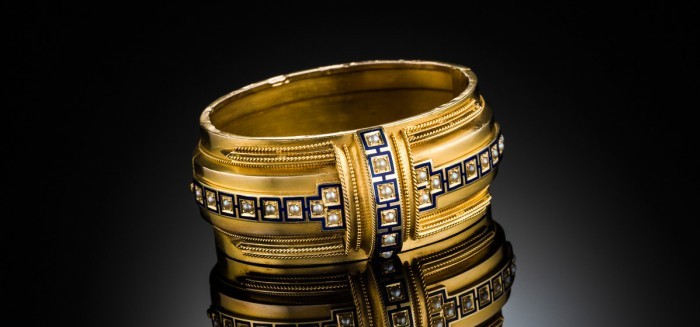 So boldly Victorian yet so boldly contemporary.
2000 4404
See Detail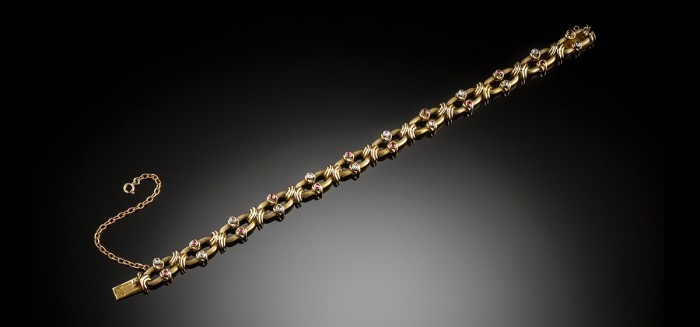 A man for all seasons and a bracelet for all occasions
20008864
See Detail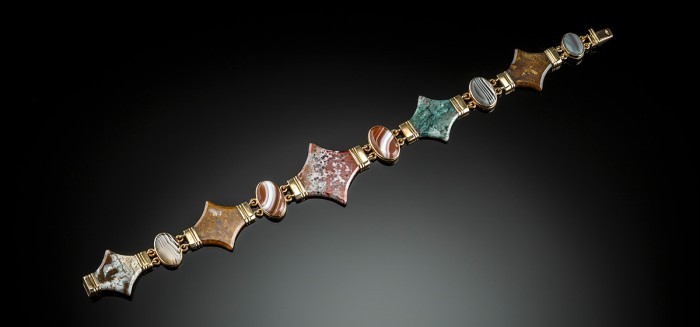 Queen Victoria who adored jewellery loved Antique Scottish jewellery with its historical associations, casual wearability, rich colours and fine workmanship. We are with the Queen.
20009120
See Detail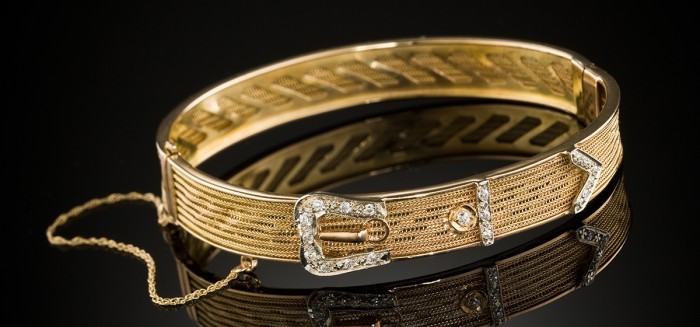 Early twentieth century delicacy with simplicity of design make a very contemporary feeling bangle - for those who like to stand out subtly from the crowd.
20003491
See Detail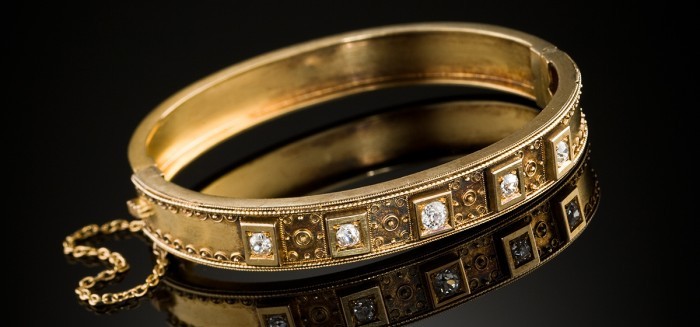 One of the most versatile and elegantly understated bangles we have.
20003159
See Detail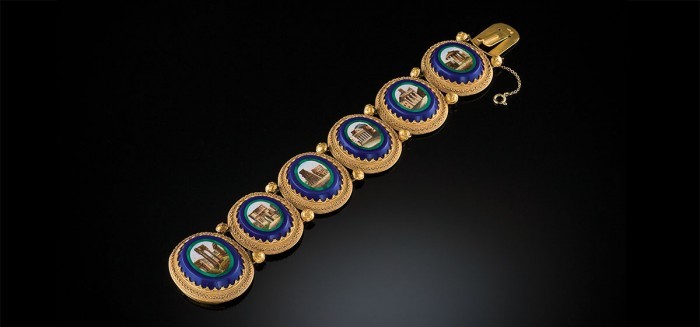 Ranked amongst the world's most valuable postcards!
2000.0592
See Detail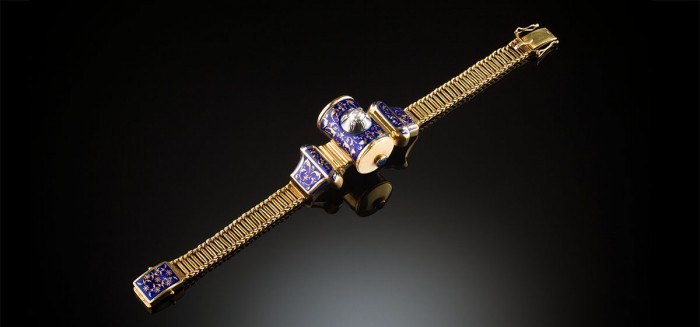 A unique and striking bracelet for all occasions.
2000 3593
See Detail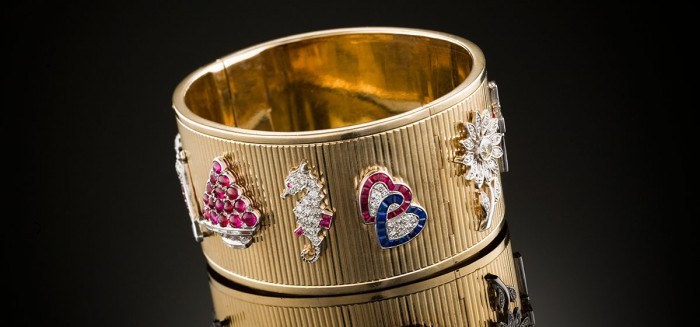 You can't be other than happy wearing this bangle.
2000.3197
See Detail
Curved geometric motifs contrast with linear baguette cut diamonds in a unique not-so-geometric Art Deco bracelet for those who like to be different.
2000.1643
See Detail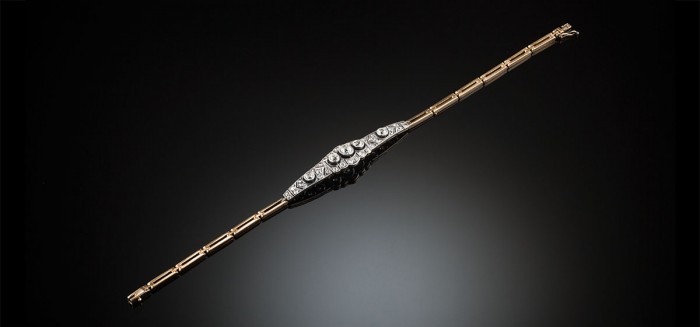 Such a versatile antique bracelet with a contemporary feel combined with antique detail you may never wish to take it off.
2000.1216 SOLD
See Detail
Authentic antique, vintage and estate jewellery
26 Howey Pl, Melbourne VIC 3000 Australia