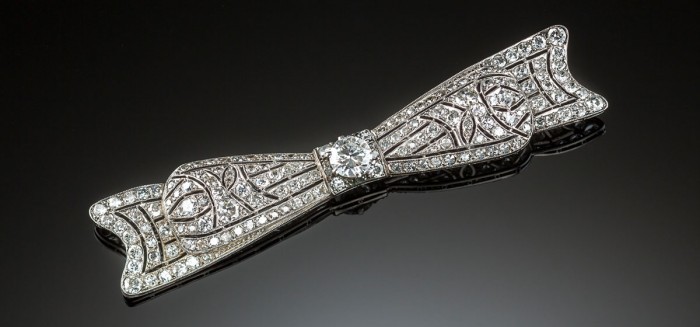 A very special brooch for very special occasions – and many others.
20008680
See Detail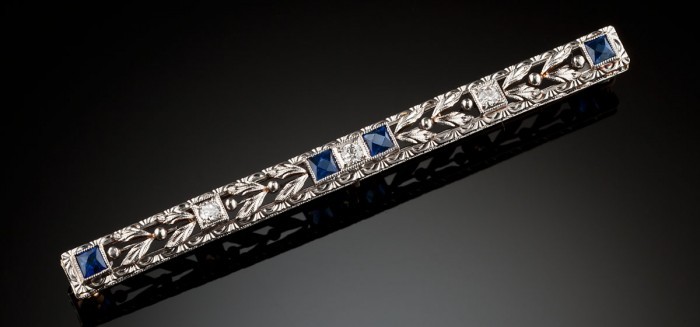 Early twentieth century jewellery at its delicate best is always worth seeking out.
20002241
See Detail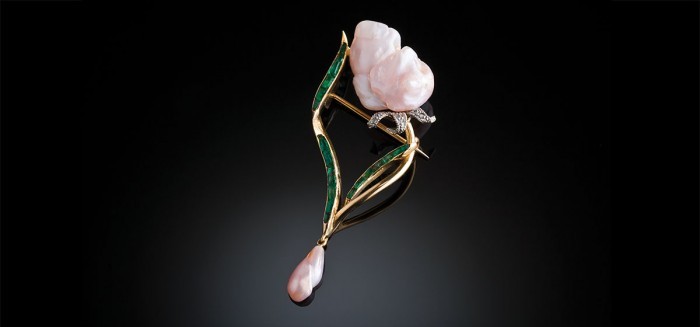 A delicate brooch with a lovely colour and gem combination and a fascinatingly realistic pearl-bud made for pretty summer fashions and to contrast more tailored fashions.
2000.0352
See Detail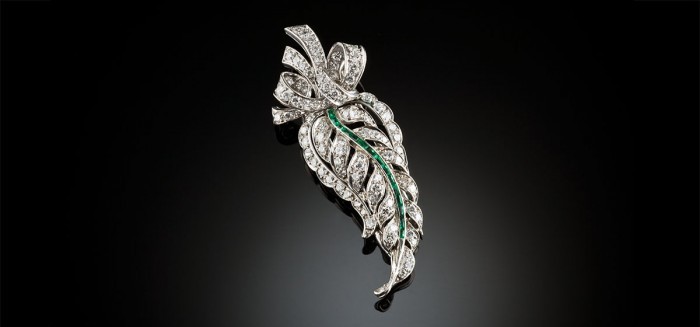 A striking three dimensional brooch with fluid movement which works very well also as a pendant.
2000.3166
See Detail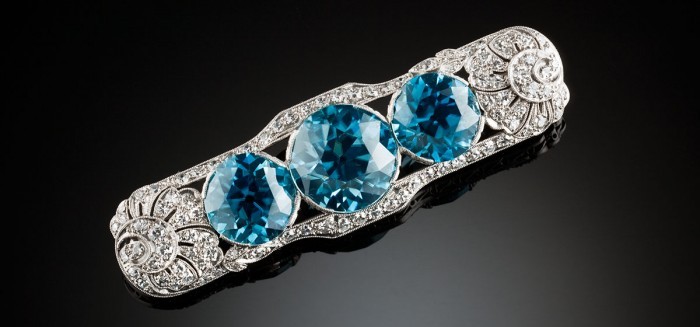 The epitome of a smart Art Deco jewel. Stunning as a brooch or pendant.
2000.2241
See Detail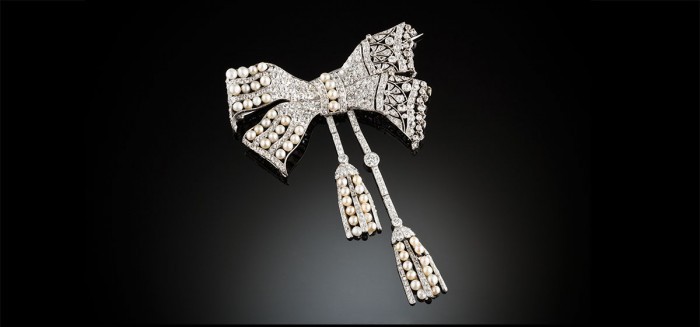 An exquisite and very versatile jewel that can be worn in so many different ways. One of the prettiest and rarest pieces in our collection.
2000.3241
See Detail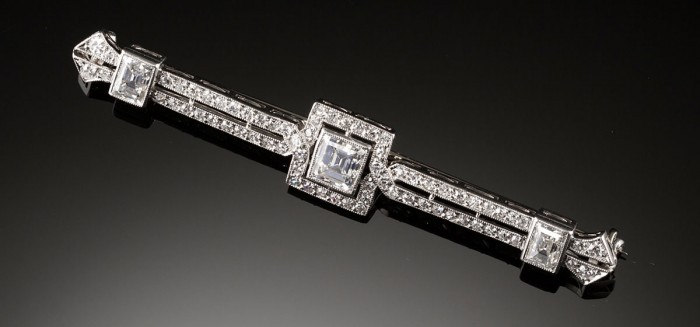 Quintessential Art Deco. Geometry, Beauty and White Diamonds.
20007812
See Detail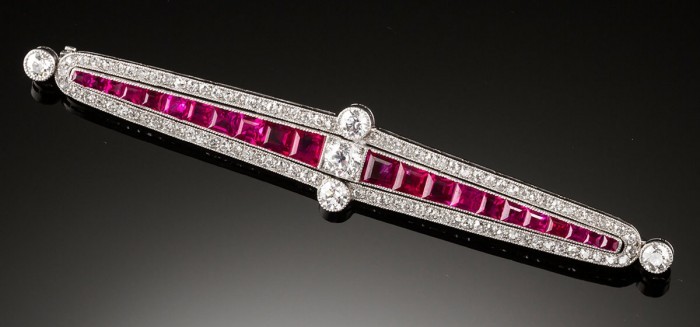 Art Deco vibrant jewelled slash for coats, dresses, lapels ...
20007805
See Detail