Romantic rings for Spring
The romance of Spring with a James Alfredson ring.
A collection of our romantic rings for Spring.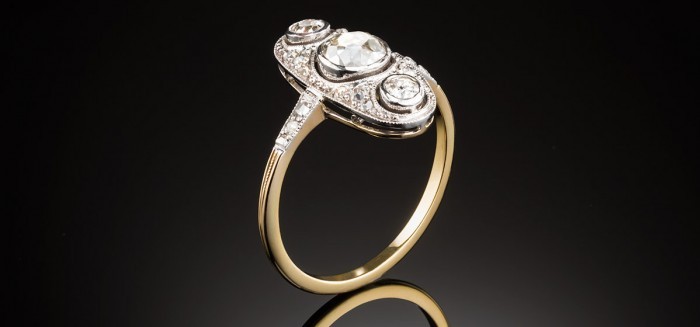 Delicate elegance on your finger.
20006525
See Detail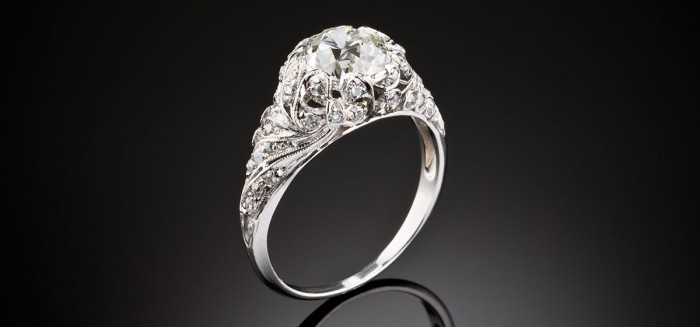 A most romantic ring with tiny shimmering diamond bows and leaves supporting a bright central old diamond from the period which produced some of the most beautiful jewellery in history.
20005894
See Detail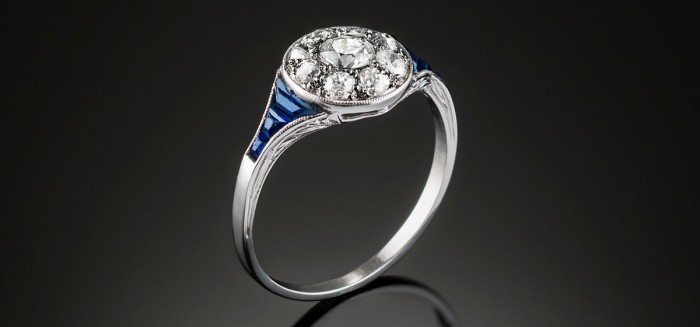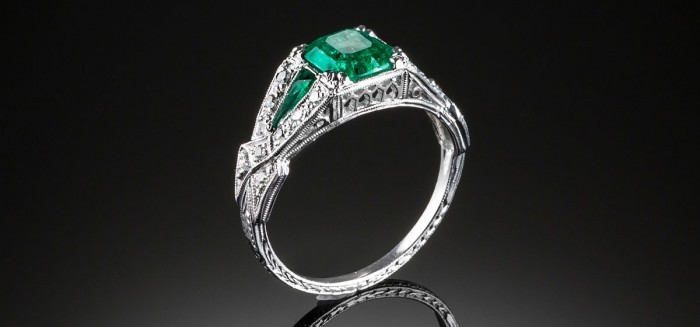 A surfeit of emeralds for lovers of Art Deco emerald rings with not only a fine square central emerald but also emerald shoulders.
20007508
See Detail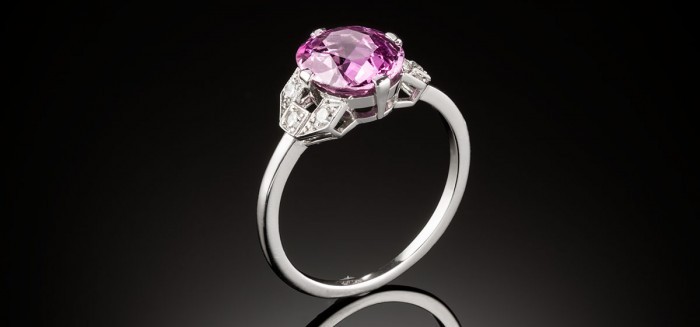 A glowing rich colour in an authentic 1930s Art Deco ring.
20006518
See Detail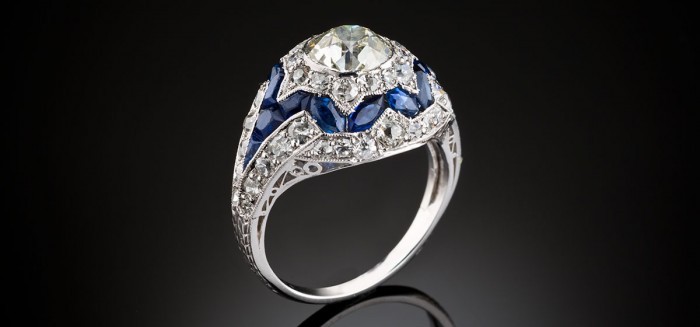 An impressive and very lovely ring which sits beautifully on your finger.
20005917
See Detail