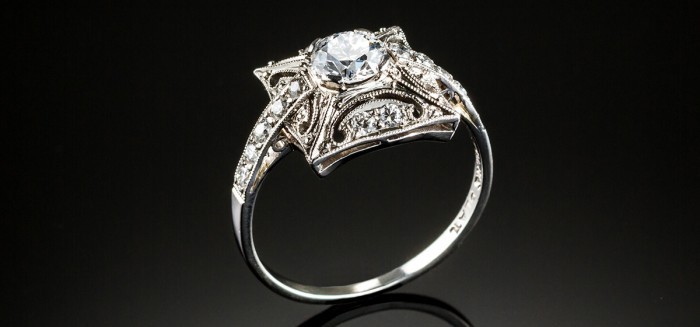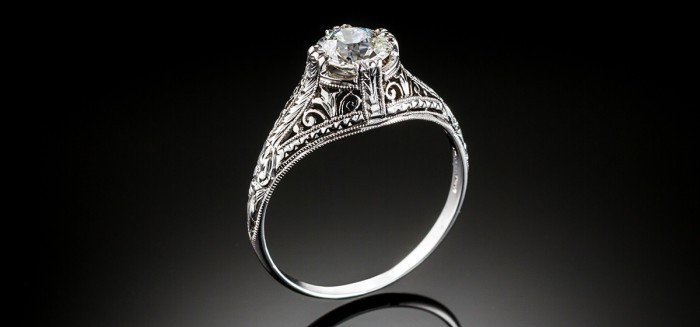 If you are seeking the simplicity of an old cut solitaire diamond in a delicately pierced and engraved mount this ring will speak to you
20008857
See Detail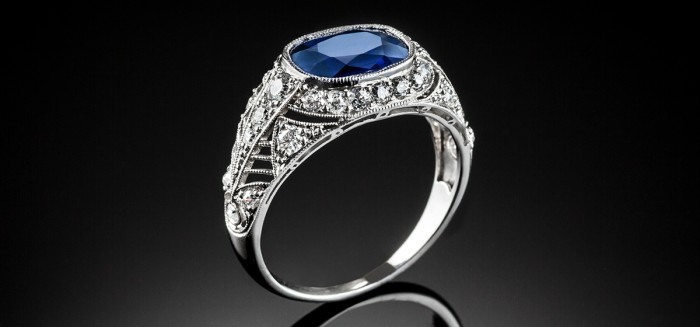 A superb ring for lovers of fine rings and sapphires.
20009397
See Detail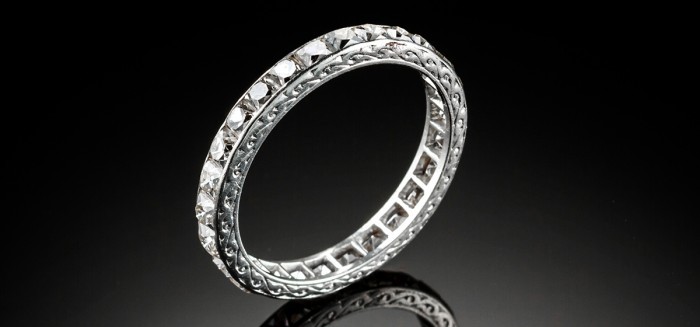 The most desirable Art Deco platinum eternity ring with highly sought after period French cut diamonds and engraving.
20009366
See Detail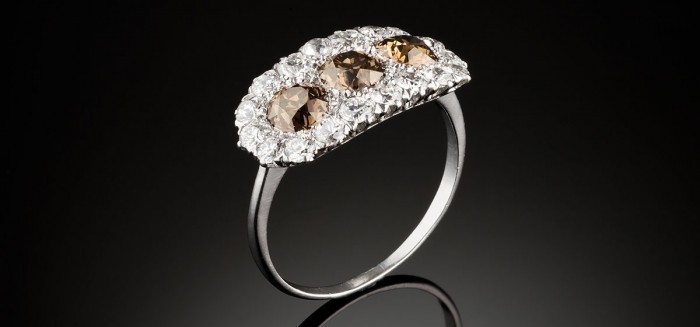 Show your love with THREE coloured diamonds!
20005009 SOLD
See Detail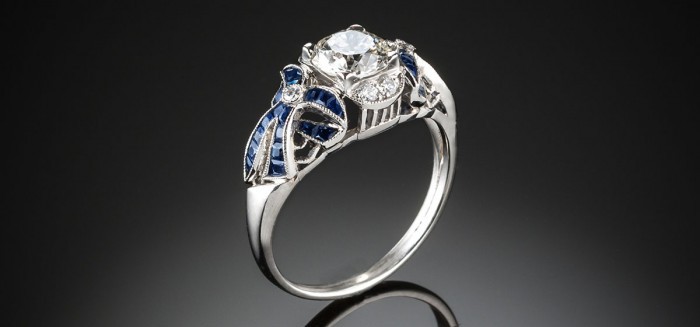 An irresistible combination of diamonds, French cut sapphires and bows.
20007409
See Detail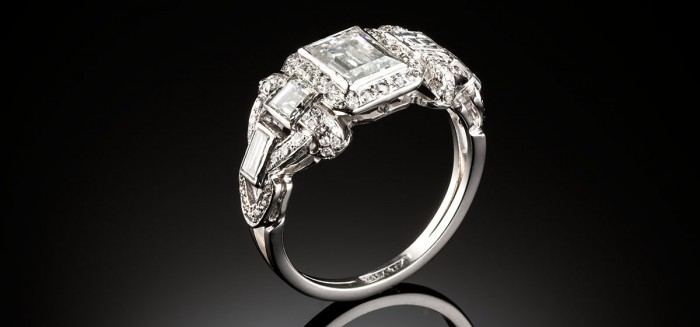 Baguette and carre cut diamonds are a much admired perennial Art Deco favourite. The ring you have been searching for.
20006983
See Detail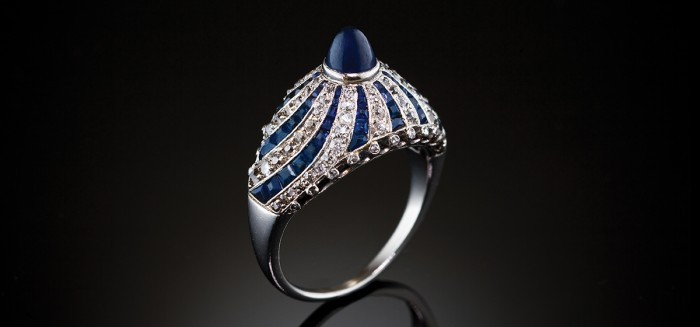 A quintessential authentic 1920s Art Deco ring with flamboyant geometric design, strong colour contrast, a sugarloaf cabochon sapphire.
2000.9517
See Detail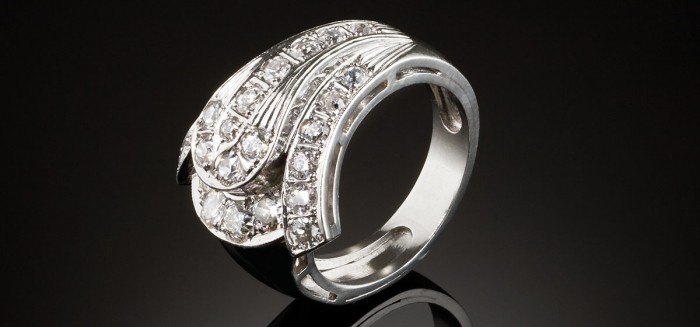 The perfect dress ring you will find yourself wearing again and again.
2000.1407
See Detail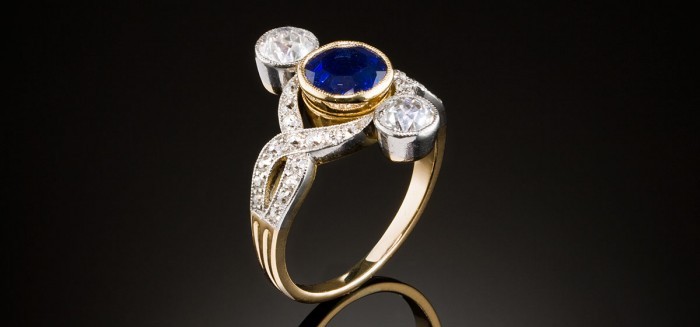 Rich in colour and history. Enrich it further with your story.
2000.2985
See Detail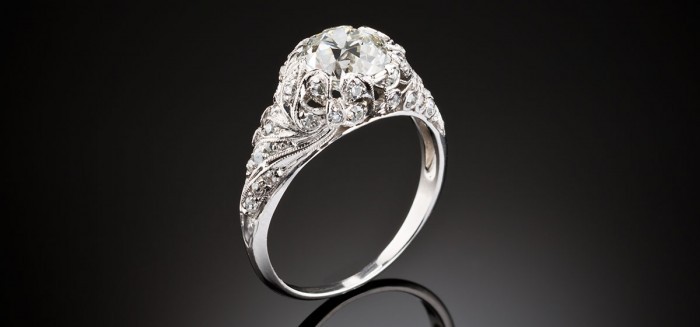 A most romantic ring with tiny shimmering diamond bows and leaves supporting a bright central old diamond from the period which produced some of the most beautiful jewellery in history.
20005894
See Detail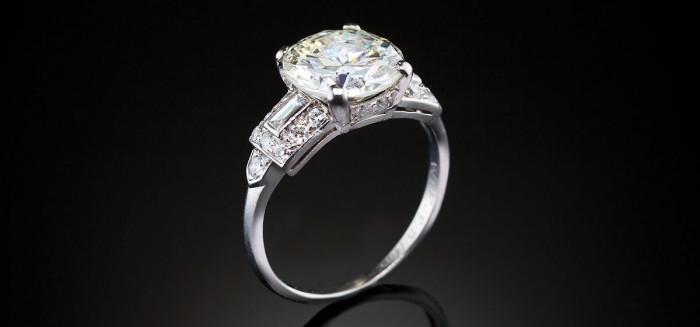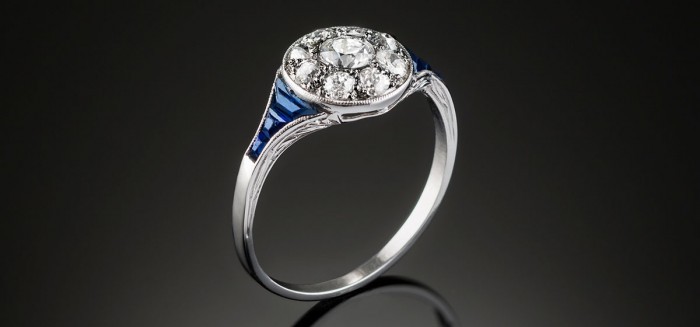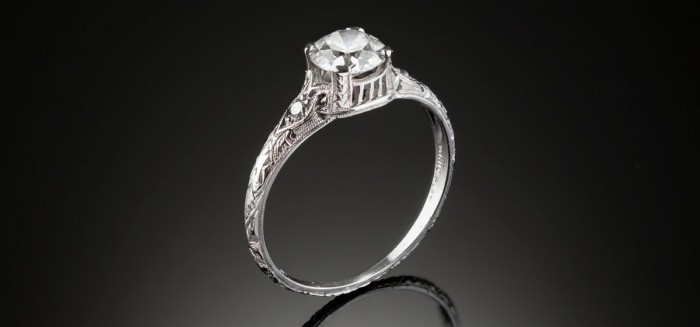 Typically French Retro – bold, striking, fun and very wearable.
20004969
See Detail
A superb authentic Art Deco emerald ring that you love is not always easy to find.
20007485
See Detail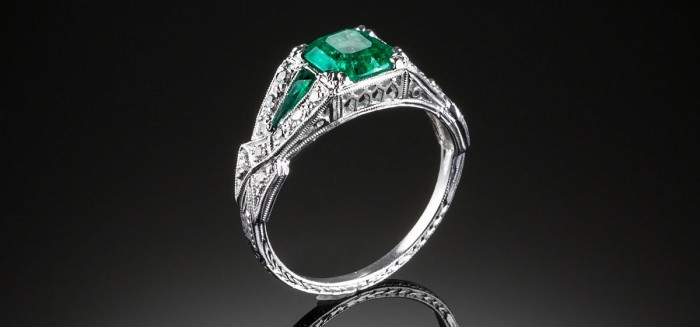 A surfeit of emeralds for lovers of Art Deco emerald rings with not only a fine square central emerald but also emerald shoulders.
20007508
See Detail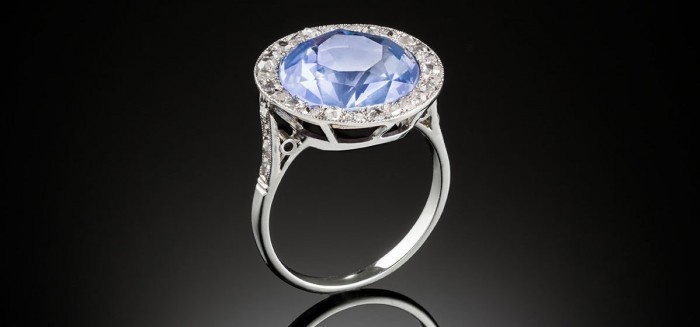 In two words. Impressive. Gorgeous.
20007065
See Detail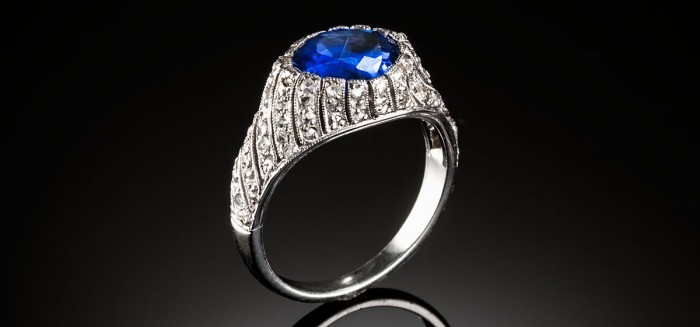 Very individual. Very appealing.
20006792
See Detail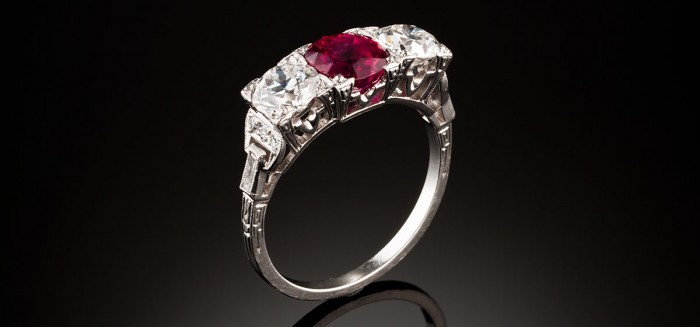 A superb fine ruby of a gorgeous rich red in a wonderful Art Deco setting.
20005054
See Detail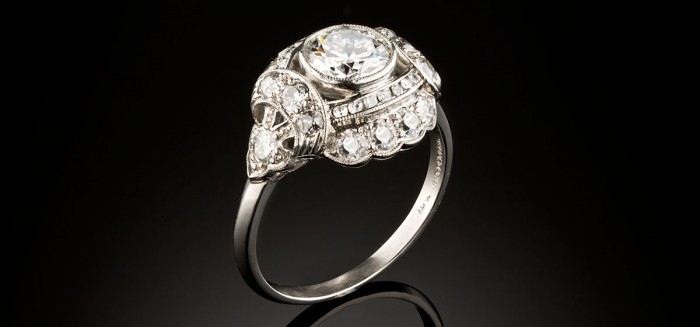 The quintessential Art Deco ring for lovers of Art Deco.
20007324 SOLD
See Detail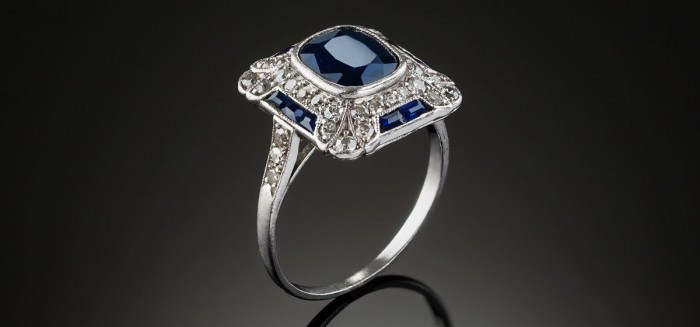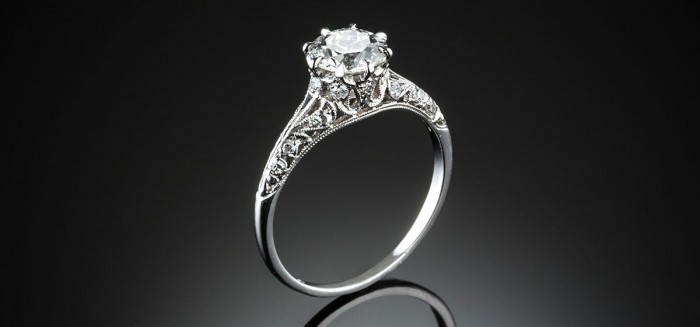 Authentic Art Deco delicate perfection.
20007225 SOLD
See Detail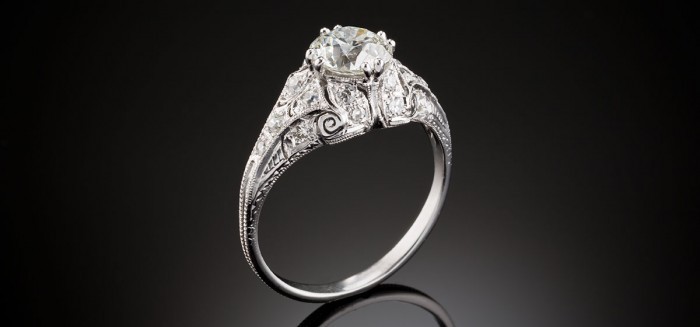 Round diamonds in square settings - the juxtaposition of curved and square - is so Art Deco and so sought after.
20005658 SOLD
See Detail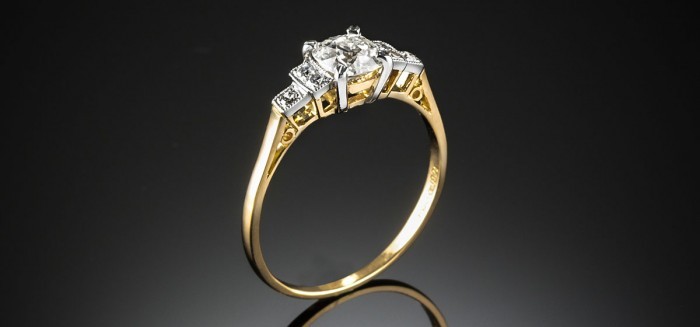 The enduring design of this authentic Art Deco ring is one of the most popular of the period - a central diamond with stepped shoulders of smaller diamonds in square settings.
20007300 SOLD
See Detail
A striking ring with typically Art Deco bold linear shape and strong colour contrast.
20005949 SOLD
See Detail
Authentic antique, vintage and estate jewellery
26 Howey Pl, Melbourne VIC 3000 Australia