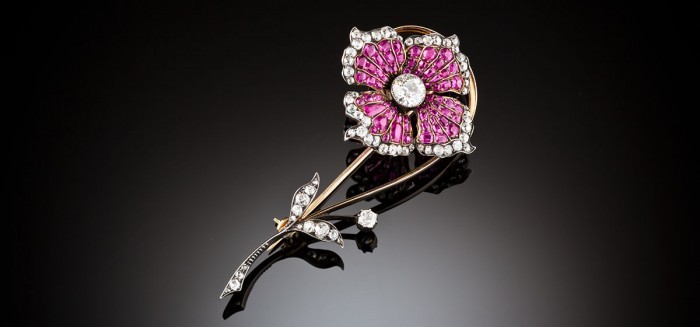 An old jewellery adage says that a well made jewel will look as good from the back as the front. On that premise this flower is a very fine jewel indeed. Quietly spectacular. For the perfectionist.
20006006
See Detail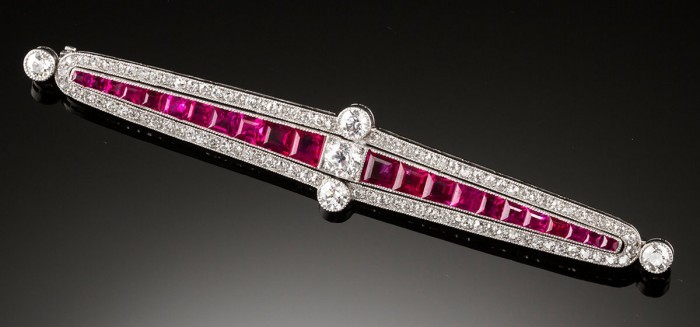 Art Deco vibrant jewelled slash for coats, dresses, lapels ...
20007805
See Detail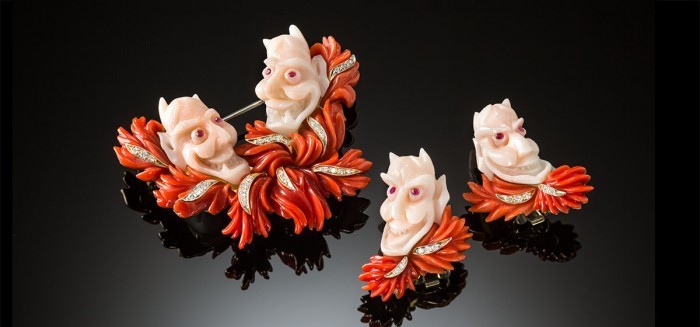 Devilishly handsome and immorally tempting.
20006990 SOLD
See Detail
Authentic antique, vintage and estate jewellery
26 Howey Pl, Melbourne VIC 3000 Australia