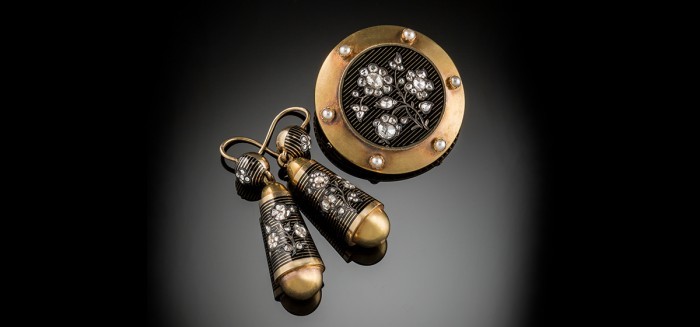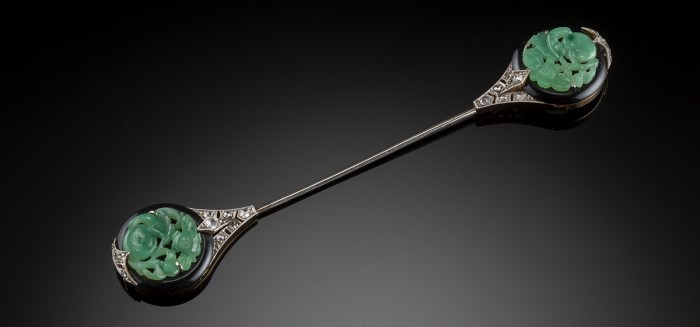 Jade diamond and onyx. An irresistible Art Deco recipe.
20008994
See Detail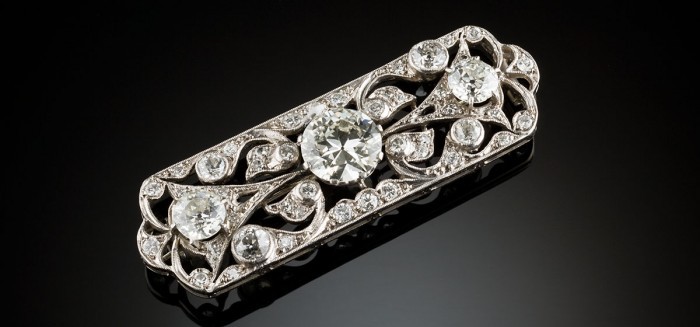 Signed Australian Art Deco diamond brooches are often difficult to find.
20003906
See Detail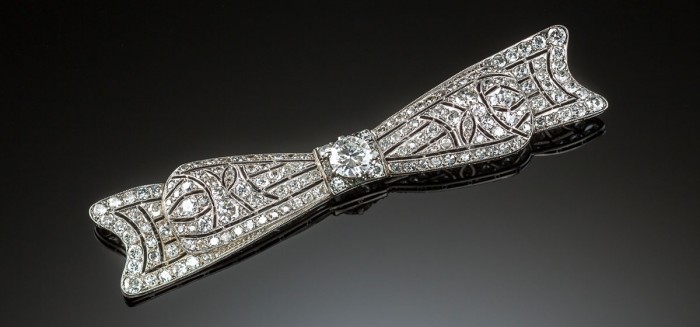 A very special brooch for very special occasions – and many others.
20008680
See Detail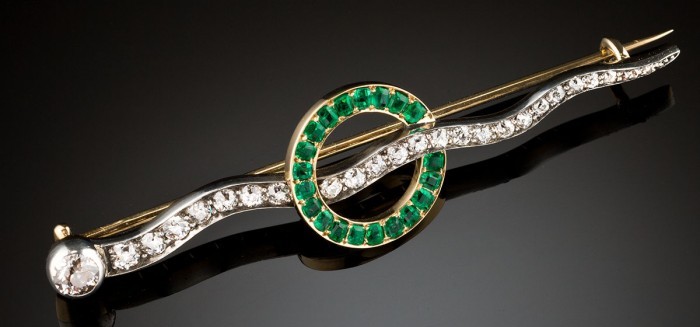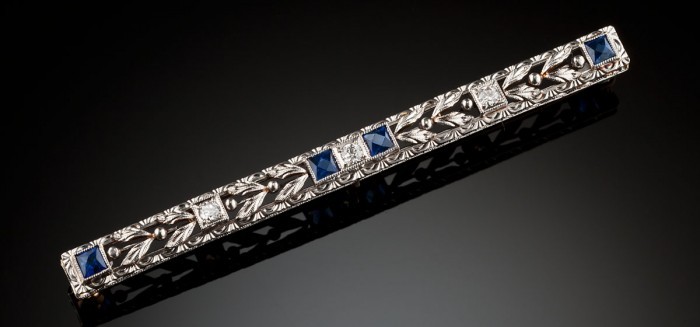 Early twentieth century jewellery at its delicate best is always worth seeking out.
20002241
See Detail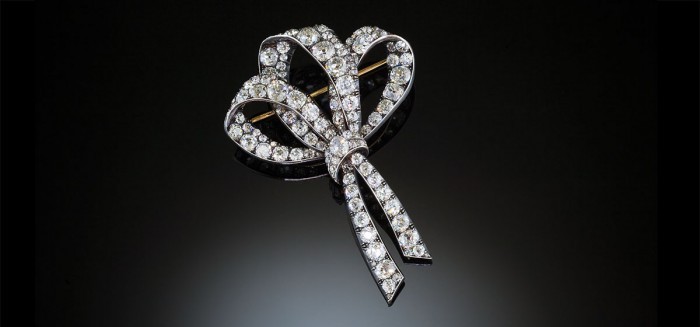 The brooch for every conceivable special occasion. Tea with the Queen?
20000219
See Detail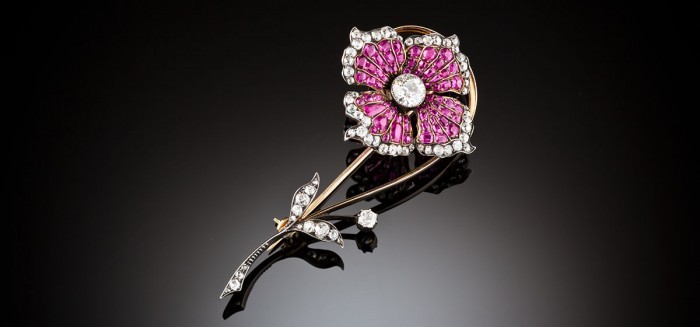 An old jewellery adage says that a well made jewel will look as good from the back as the front. On that premise this flower is a very fine jewel indeed. Quietly spectacular. For the perfectionist.
20006006
See Detail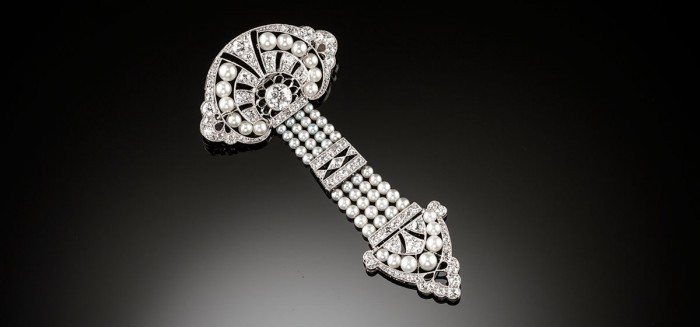 A wonderful pearl and diamond brooch straight out of Lady Mary's jewel casket at Downton Abbey.
20007881
See Detail
A delicate brooch with a lovely colour and gem combination and a fascinatingly realistic pearl-bud made for pretty summer fashions and to contrast more tailored fashions.
2000.0352
See Detail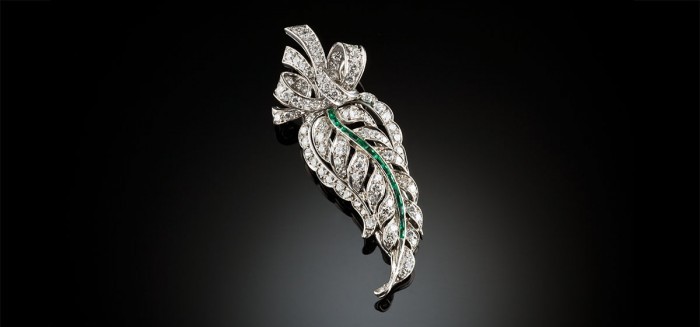 A striking three dimensional brooch with fluid movement which works very well also as a pendant.
2000.3166
See Detail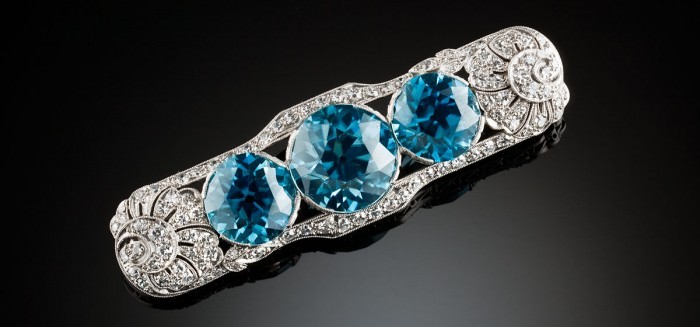 The epitome of a smart Art Deco jewel. Stunning as a brooch or pendant.
2000.2241
See Detail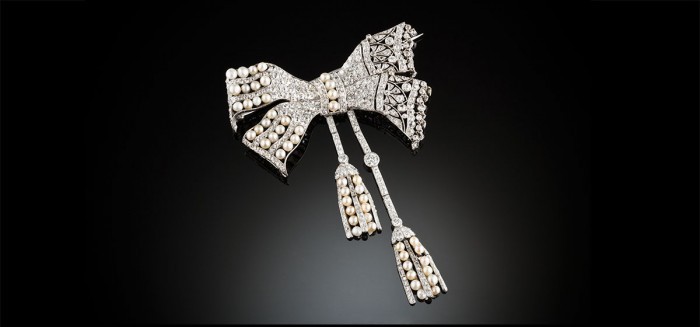 An exquisite and very versatile jewel that can be worn in so many different ways. One of the prettiest and rarest pieces in our collection.
2000.3241
See Detail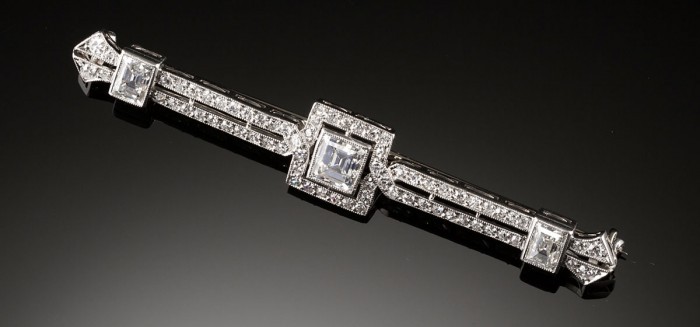 Quintessential Art Deco. Geometry, Beauty and White Diamonds.
20007812
See Detail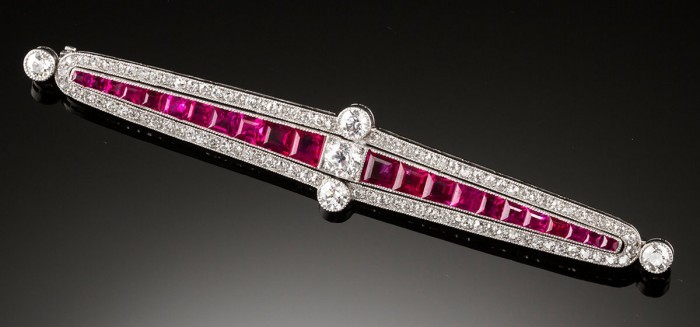 Art Deco vibrant jewelled slash for coats, dresses, lapels ...
20007805
See Detail
This rare and intriguing enamelled jewel is a wonderful conversation starter. Read about the brooch and the passionate enthusiasm for Egyptian Revival at this time.
20005849
See Detail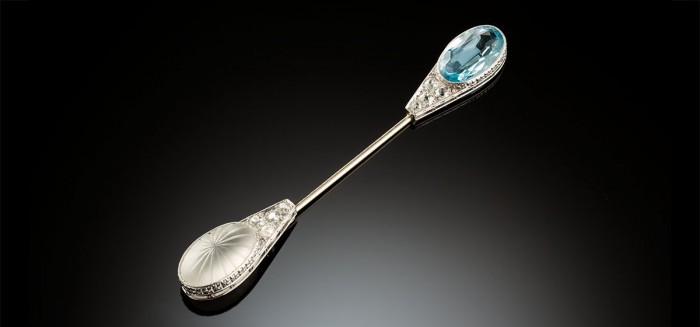 Carved rock crystal, aquamarine and diamond. So Art Deco and yet so contemporary. Pretty up a frock for a summer wedding in the country and weekdays lighten up your business jacket with this Art Deco delicacy.
20006945 SOLD
See Detail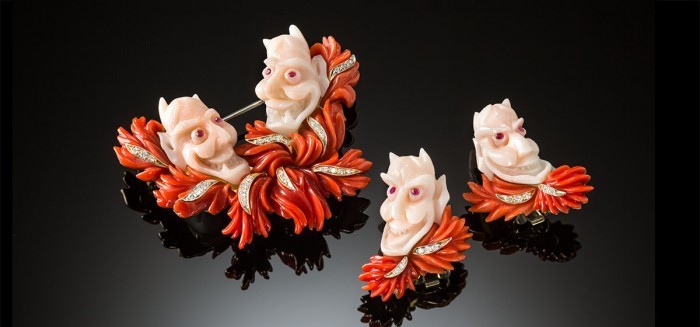 Devilishly handsome and immorally tempting.
20006990 SOLD
See Detail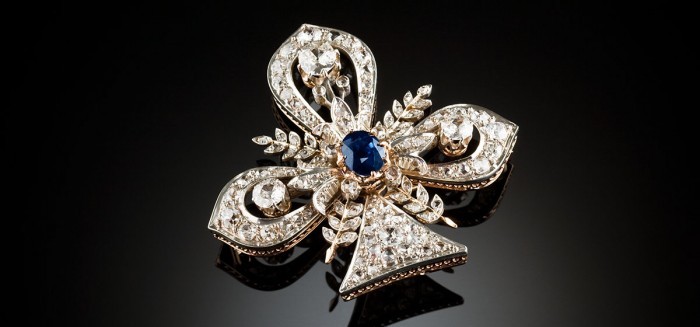 An impressive beautifully made historic brooch seeking a jacket or coat.
2000.4224 SOLD
See Detail
Cameos have been much admired throughout history by women as diverse as Napoleon's Josephine and more recently Sarah Jessica Parker. Though centuries apart they share a finely honed appreciation of fine jewellery and fashion.
2000.0240 SOLD
See Detail
Authentic antique, vintage and estate jewellery
26 Howey Pl, Melbourne VIC 3000 Australia